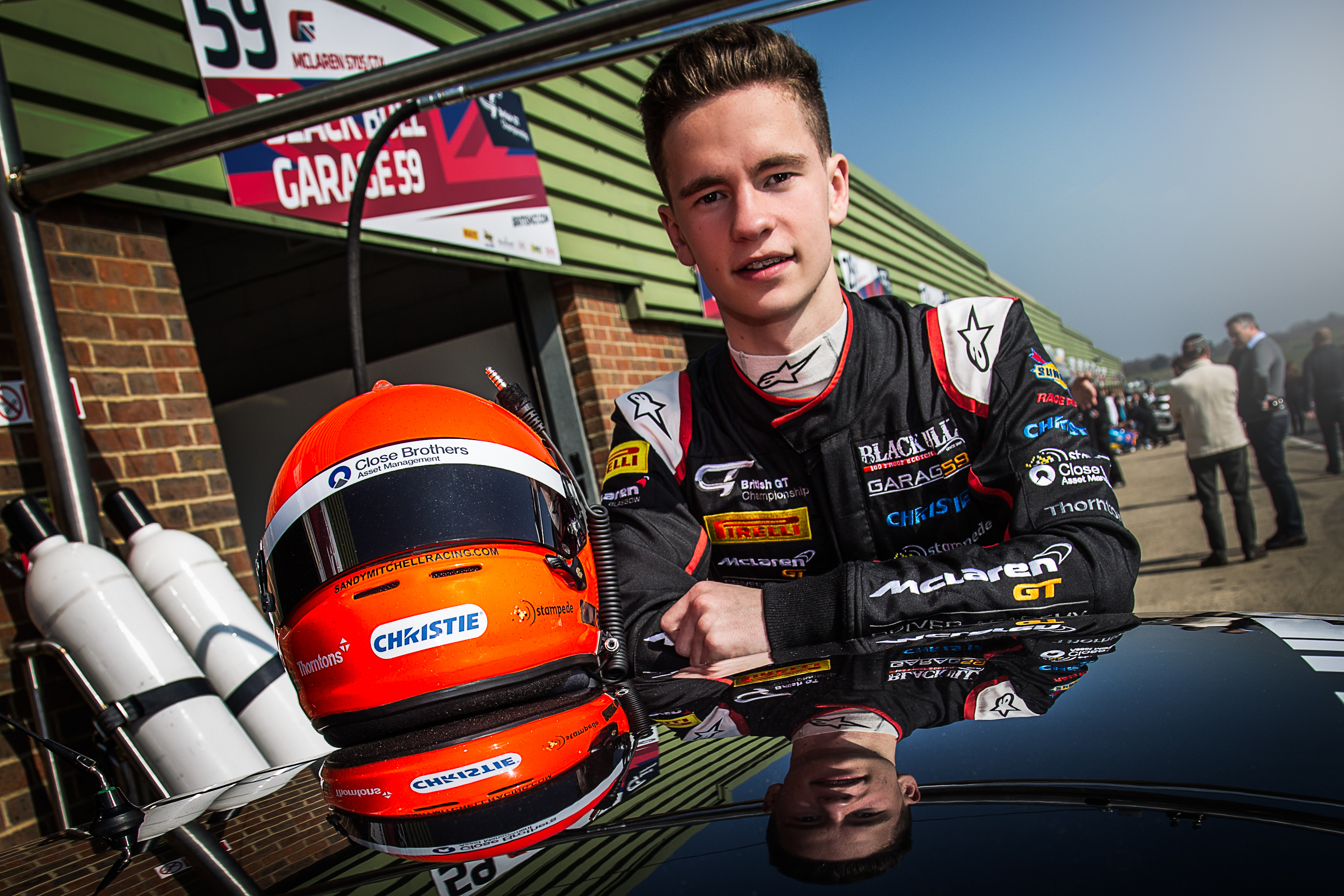 Teenage Courier Country motorsport hotshot Sandy Mitchell is bidding to take the driving seat in a Scottish dream team alongside Olympic legend Sir Chris Hoy.
The record-breaking Angus teenager is the only Scot on a ten-strong shortlist of Britain's best young drivers aiming to land a berth in a blisteringly fast prototype race car for the September finale of the LMP3 Cup at Donington Park, sharing the carbon-bodied United Autosports Ligier machine with the six-time Olympic champ who has made a successful sporting transition from two wheels to four.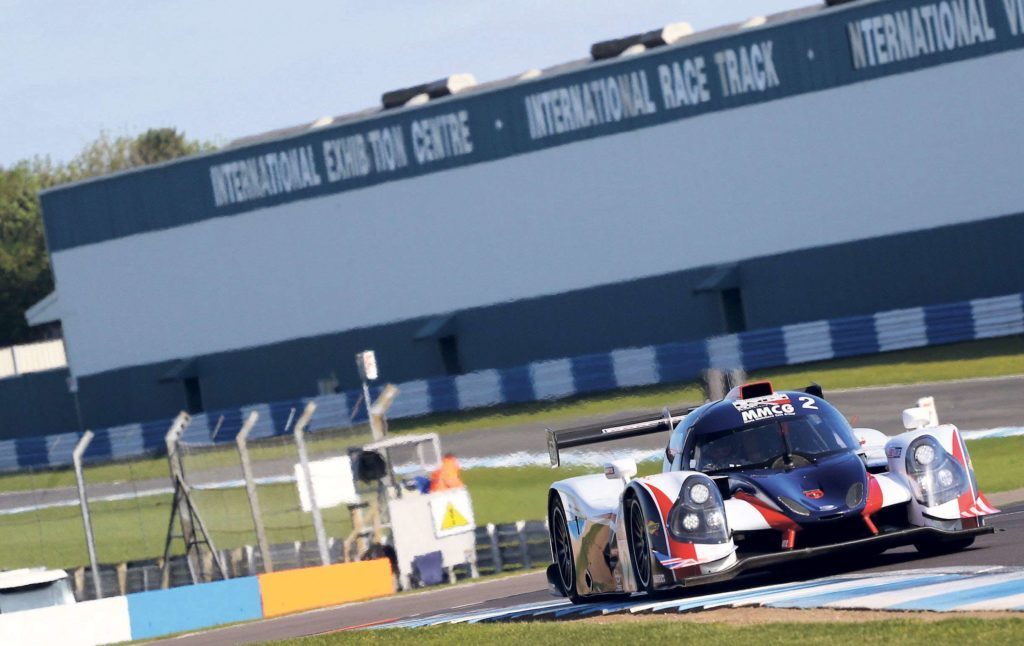 Dundee High School youngster Mitchell has already blasted his way into the record books as the youngest-ever winner in the prestigious British GT championship, where he races a £160,000 McLaren 570S GT4 capable of almost 200 miles per hour.
And the 17-year-old Black Bull Garage 59 star is now hoping Courier Country support can take him across the finish line in the race for vital votes  – at the same time concentrating on the important task of getting a licence to actually drive on the road!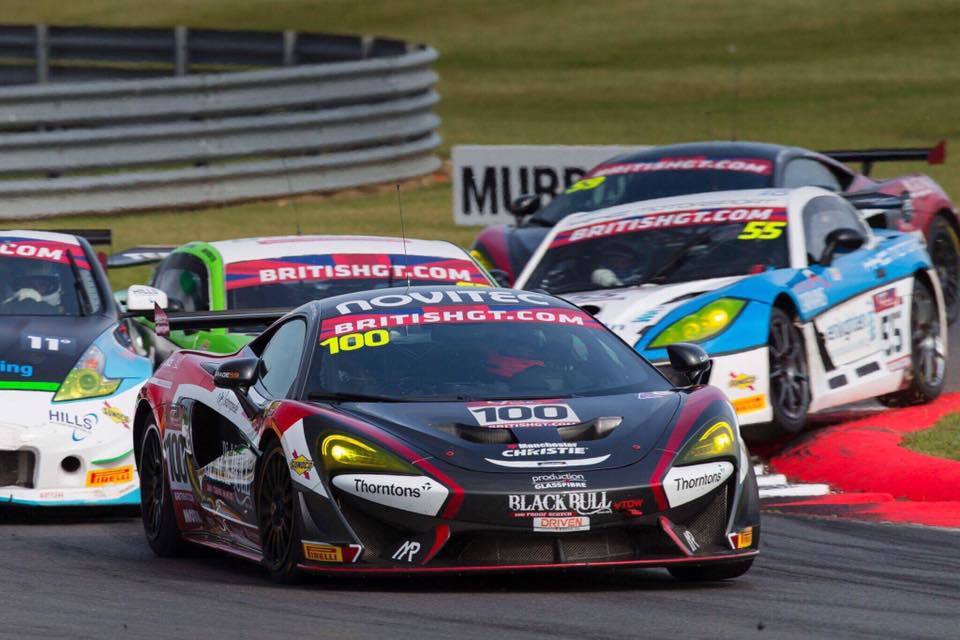 Like many teenagers, Sandy, from Letham, is keeping the exact date of his test close to his chest, and despite holding a class lap record at the legendary Spa Francorchamps in Belgium – where he will return in a couple of weeks for the latest British GT round – jokingly admits that he has had to iron out a couple of bad habits for life in the slow lane of rural Angus roads.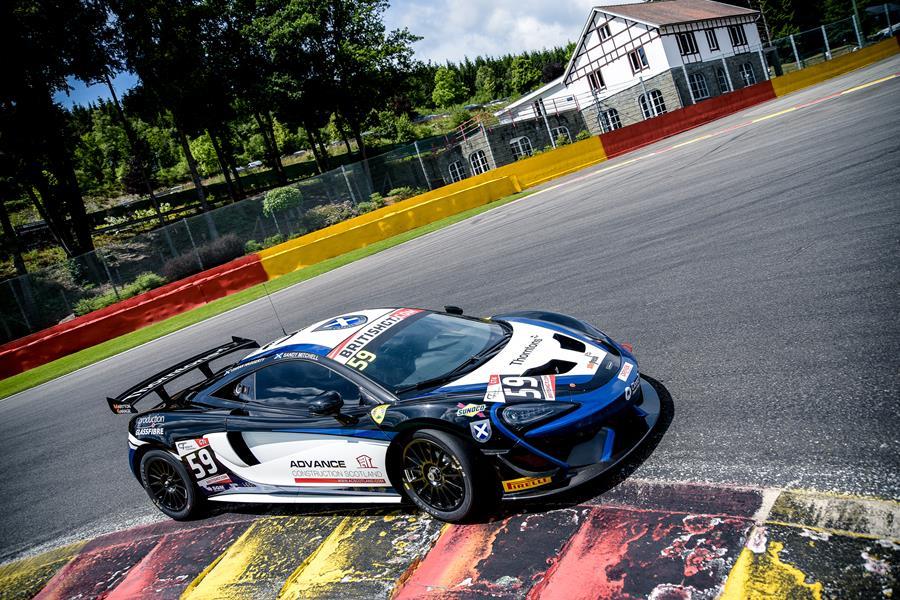 He is hoping Scottish motorsport fans will get behind him in the LMP3 Cup Young Driver Initiative competition, and said the announcement of Sir Chris as the guest driver had made it even more of a dream drive.
"This is a great opportunity for me to drive an excellent car in a very exciting championship," said Sandy.
"I have had great support from all my sponsors and fans of Scottish motorsport throughout my career and it would be great if I could get enough votes to win this chance and be alongside such as amazing teammate as Sir Chris Hoy."
Votes can be cast at https://gleam.io/1hjRd/sportsinsure-young-driver-selection and with around six weeks still to go, less than 200 separate the top five contenders, including the Angus sensation.
Sir Chris said: "I'm really excited to be racing for United Autosports in the final round of the LMP3 Cup Championship.
Can't wait for this!! ???? https://t.co/En5IxBQdTk

— Chris Hoy (@chrishoy) June 28, 2017
"To be sharing the drive with an aspiring young champion of the future will make it even more special I'm sure."
Scalextric set fuelled Olympic star's motorsport ambitions
Eleven-time world champion and six-time Olympic champ Hoy made the switch from two wheels to four after retiring from his sensational competitive cycling career in 2013.
A true petrolhead, he began his career on the motorsport track in the Radical Sportscars SR1 Cup, featuring on the podium min his first season.
Sir Chris, 41, graduated to the British GT championship in Nissan GT-R Nismo GT3 before then taking his first sportscar victory in international competition at Silverstone in 2015.
He then became the first summer Olympic medallist to compete in the legendary 24 Hours of Le Mans in 2016, finishing the race 17thoverall in a Ligier LMP2.
Hoy revealed competing at Le Mans was the fulfilment of a boyhood dream after he received a Scalextric set which including slot cars with working lights to copy the racers which ran through the night at the famous French track.