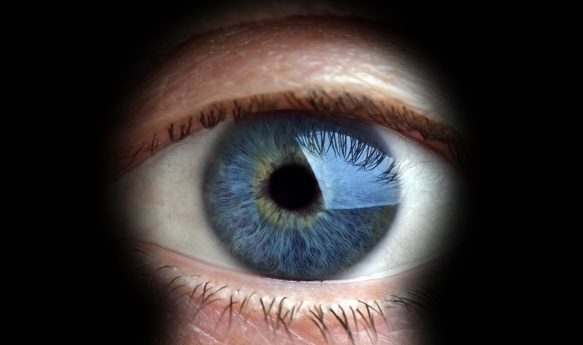 Council chiefs have been urged to ensure they use their powers sparingly after it was revealed Angus authorised the use of surveillance legislation three times in the last year.
It comes after a meeting of Angus Council's policy and resources committee in Forfar heard that four kinds of council officer can conduct surveillance activities.
These include environmental health officers investigating the standards of cleanliness in a commercial restaurant, community safety officers investigating complaints of anti-social behaviour, finance officers investigating fraudulent housing benefit or council tax benefit claims, and consumer protection officers covertly filming the activities of suspected dealers in counterfeit goods.
Angus has the legal power to authorise "direct covert surveillance" and "covert human intelligence sources" (CHIS) where circumstances justify it, and the committee heard operations under the Regulation of Investigatory Powers (Scotland) Act 2000 were carried out three times between April 1 last year and March 31 this year.
Direct surveillance is used where there is a need to obtain private information about a person. CHIS covers operations where someone establishes or maintains a relationship to obtain information.
The three cases in Angus related to direct surveillance – two for community safety and the prevention and detection of antisocial behaviour, and the other related to breaches of unfair trading regulations.
A recent study by civil liberties group Big Brother Watch found the council had spent £17,870 on rolling out body cameras for its community warden service in the communities department.
It said 54% of all UK local authorities are equipping members of staff or contractors with body worn cameras at a cost of £1,791,960.81.
"Big Brother Watch is concerned that the rush to use body worn cameras by local authorities is not being scrutinised closely enough," said a spokesman.
"Over the past eight years we have found that local authorities have used counter terrorism powers to spy on dog owners, suspected fly tippers and even members of staff they employ to spot crime.
"We have revealed the thousands of officials able to enter our homes, often without a warrant, and we have lain bare the financial burden of CCTV on council coffers."
Liam Kerr, Scottish Conservative MSP for the North East Region, said: "While there are undoubtedly situations in which this type of surveillance can be used to good effect, councils have to be careful they do not overstep the mark.
"It can clearly be useful in terms of trading standards investigations, for example.
"Provided that the operations remain within the boundaries of what is permitted, I think most people would consider that the end can justify the means."
Angus Council's principal solicitor, David Thompson, asked the committee to note the local authority cannot conduct "intrusive" surveillance – in cars or residences.
"Surveillance is not intrusive if it is directed into a home or private vehicle from outside of that home or vehicle unless the information provided from the surveillance is consistently of the same quality as would be provided by having a device actually present in the home or vehicle," he said.
"Therefore, activities such as filming goods being sold from the back of a car or monitoring the level of noise generated by an antisocial tenant, but not the actual words spoken by the tenant, are unlikely to be classed as intrusive."