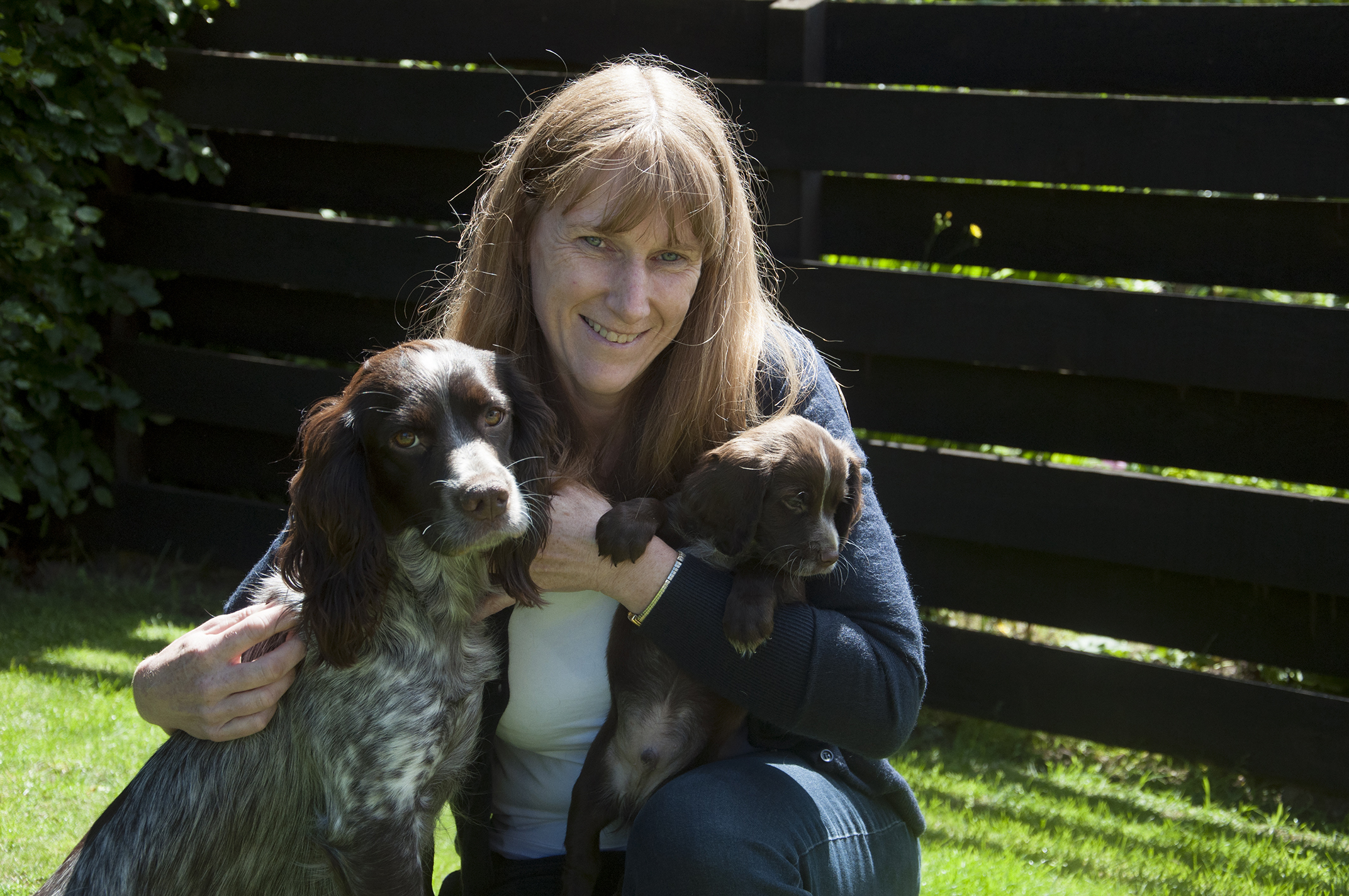 A young Angus pup is beginning a journey to become a crucial companion for a service veteran, taking a name to follow in the pawprints of a canine recipient of the animal Victoria Cross.
The Kirriemuir sprocker was one of a litter of 11 puppies which surprised and delighted former Angus policewoman Jacqui Low when they arrived a couple of months ago.
Although would-be owners were queuing up to take on the pups, Jacqui was keen to help the Bravehound charity which trains companion dogs for veterans to help them make what can, for some, be a difficult transition into civilian life.
Jacqui learned about the charity's work through a fellow sprocker owner at an event run by a group which is hopeful of getting the Kennel Club to properly recognise the springer/cocker breed, and having overcome her own personal challenges, was keen to gift the youngster to them.
All the Bravehound dogs are named after recipients of the Dickin Medal – regarded as the animal world's Victoria Cross – and the Angus dog is to be called Antis, after a German shepherd which received the honour for Second World War gallantry.
Bravehound's work helps veterans who may be struggling with issues such as PTSD, and for whom canine companionship can be a huge benefit, promoting regular exercise and routine.
"We decided to keep one of the girls from the litter ourselves, but when so many pups arrived I just thought it would be great to help Bravehound and we were delighted when they said they would take him," said Jacqui.
"I just feel that if he can help someone else with PTSD or other difficulties then it will be such a great thing.
"All the pups have gone to their new homes and the day he left we needed a few hankies, but we are sure he will be a great dog for whoever gets him.
"I got my first sprocker three years ago and they are just great dogs, so intelligent.
"Antis will go with a puppy walker until he is about ten months, when dogs are then matched with a veteran.
"I just love my dogs and I can understand how they could make such a difference to someone's life."
Antis
The young Angus spaniel has been named after a German shepherd honoured with the animal equivalent of the Victoria Cross for its bravery during World War Two.
Discovered as a puppy by two Czech airmen who crashed in no-man's land between French and German lines, Antis was in such an emaciated condition that they thought putting the dog out of its misery was the most humane thing to do.
But they could not bring themselves to kill the pup and took him back to their base. One of the airmen, Vaclav Bozdech, then took the dog aboard his aircraft on combat missions, and Antis also later sailed on board the MV Northmoor, having been smuggled on board the vessel for a journey from Gibraltar to Britain.
The ship came under both submarine and aircraft attack, but Antis survived and was then also smuggled into Britain by his owner, where they joined No. 311 (Czechoslovak) Squadron and the German shepherd assisted in searches of air raid survivors, as well as continuing to fly in combat missions.
Bozdech and his faithful pet returned to Czechoslovakia, but when they had to flee persecution in 1948, the brave dog guided several people around searchlights and through machine gun fire to cross safely into West Germany.
Antis was formally recognised for his heroics in with the award of the Dickin Medal in 1949, two years before Václav Bozděch became a British national, and they remained loyal companions until the dog died at around the age of 14.