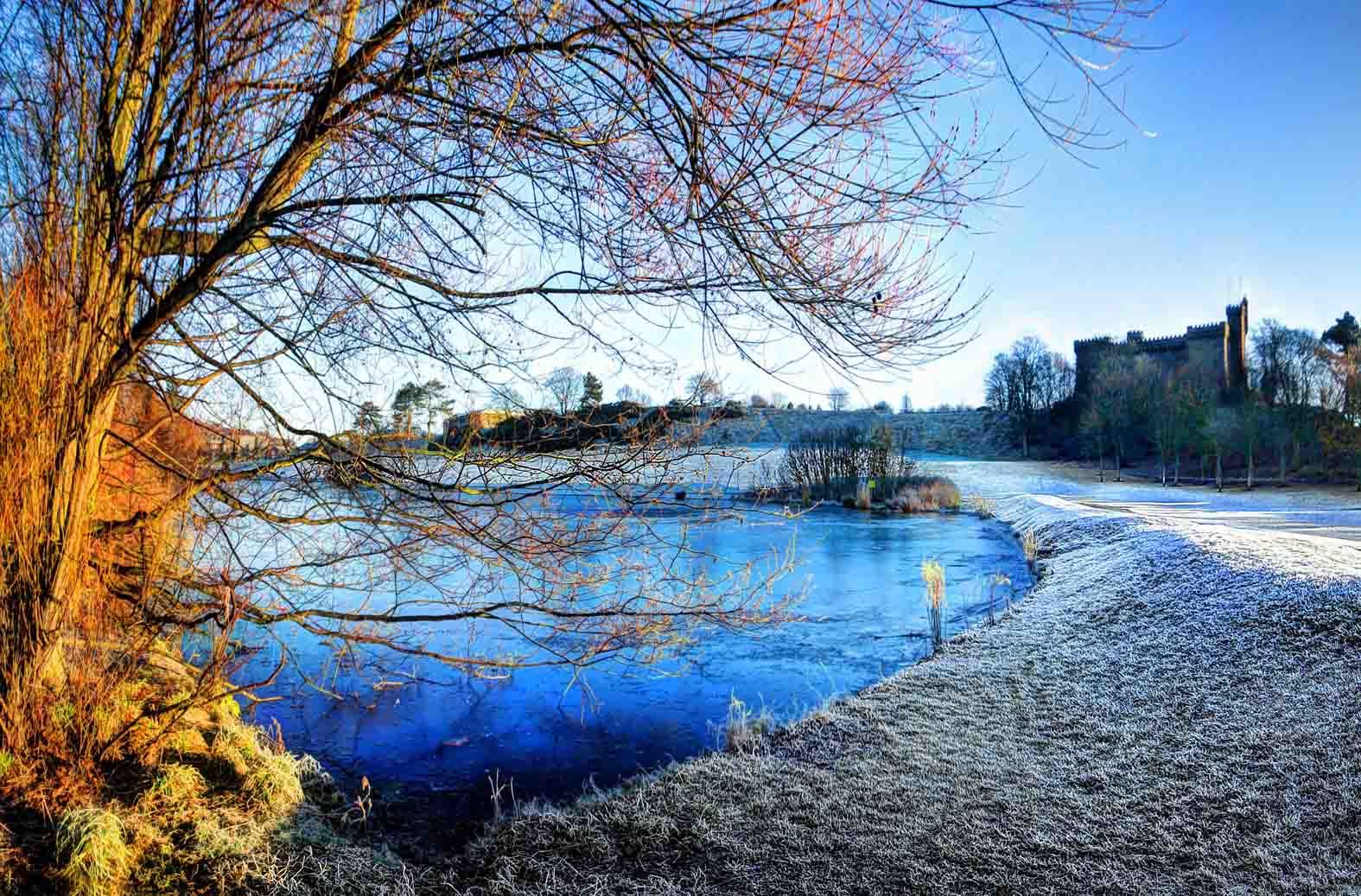 An Angus councillor has said he is "alarmed" that two-thirds of an Angus Council fund will be spent on one Arbroath park this year.
The Cycling, Walking and Safer Streets Fund, which is funded by a Government grant, has a budget of £160,000 for 2017/18 of which £105,000 is to be spent on upgrading two footways at Keptie Pond in Arbroath.
The remaining £55,000 is to be split between projects in Brechin, Forfar and Montrose.
It comes just two years after £47,000 was spent from the same fund to upgrade a gravel path at Keptie Pond.
Another £50,000 of council cash was wasted in recent years on a borehole project at the park which failed to solve water problems.
Monifieth and Sidlaws councillor Sheila Hands questioned one park receiving such a high proportion of the fund.
Speaking at a meeting of the council's communities committee, she said: "There are two contracts here for Keptie Pond in Arbroath and in total they are £105,000.
"Given the budget is £160,000 can we get an indication of how awards are made and also are there other schemes in the pipeline that could be getting a share of this money.
"It seems like a very high proportion of money to be spent in the one area."
£70,000 will be spent on a footway upgrade on the west side of Keptie Pond and another £35,000 on the footway linking the park from Hillend Road.
Angus Council strategic director Alan McKeown defended the allocation of funds, stating that Keptie Pond was a "priority".
He said: "This is a priority area and we have assessed it as in need of the work getting carried out.
"Other areas get their turn, it goes in a cycle. It does go on a priority basis.
"Keptie Pond has become more and more popular thanks to the excellent work of the Friends of the Keptie.
"At this stage this work is needed to make sure the area is safe and fit for the additional uses."
The remaining £55,000 of the funding this year will be spent on a bus stop hardstanding and footway link at the House of Dun (£14,000), an upgrade of the link to the Mainsondieu Car Park in Brechin (£10,000), rebuilding of existing steps and footway on Service Road and Roberts Street in Forfar (£25,000) and new cycle stands for schools (£6,000).
Ms Hands said she would ask officers for more information about how the decisions were reached.
Carnoustie councillor Brian Boyd said he was "alarmed" to see such a large proportion go to one burgh and disappointed that no money will be spent in his ward.
He added: "Previously, the fund had also been considered providing bicycles for the cycle route that residents could borrow throughout the coast thus benefiting Monifieth, Carnoustie, Montrose and Arbroath.  A far better use of this fund spreading it throughout Angus.
"Not one shilling is being invested in Carnoustie from this fund this year.
"I'm sure Carnoustie residents will be dismayed to see projects like the beautiful and famous fairy steps on the outskirts of Carnoustie, that fell into dangerous disrepair, being ignored."