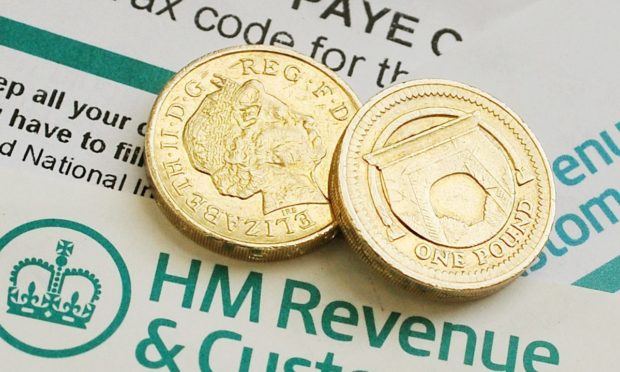 An Angus fugitive who faces 26 years behind bars has been warned "there are no safe havens" as the hunt to track him down intensifies.
Gareth Johnson, 49, formerly of Turin, Forfar, remains at large after going on the run with his father Geoffrey, 74, before a £20m mobile phone fraud trial in 2014.
Assets from the family's criminality have since been sold off, including expensive sports cars and a luxury home in Forfar that has since been turned into a hotel.
Johnson's father was deported from Dubai after the authorities caught the pensioner travelling from Kenya on a false passport.
Steve Baker, regional manager of the UK's Fiscal Crime Liaison Network, said: "There are no safe havens.
"HM Revenue and Customs will relentlessly pursue you and your criminal assets wherever in the world that may be."
Gareth Johnson was the principal controller behind Tectonics Holdings which played an integral role in the fraud as the money laundering arm of the operation through personal UK and offshore accounts.
He also had control of Coast Logistics which was another company used in the fraud and in 2016 the HMRC ordered the pair to pay back £109m of their ill-gotten gains or 14 years would be added to 10 and 12-year sentences imposed in their absence.
International arrest warrants were issued but they continued to hide in plain sight in Tanzania while running a string of businesses.
The Johnsons finally fled to neighbouring Kenya, where Geoffrey was holed up in the coastal city of Mombassa, while Gareth was in Nairobi.
The British embassy in the UAE has paid tribute to the work of Dubai authorities for their role in apprehending the Angus pensioner.
Mr Baker said: "Tackling trans-national crime requires a cohesive international response, and this result demonstrates co-operation at its best.
"Johnson had been on the run since 2014 and as the net closed, he believed he could illegally enter Dubai from Kenya to evade capture.
"The skill and professionalism of the Dubai General Directorate of Residency and Foreigners Affairs and the Police Wanted Persons unit quickly put a stop to that.
"Using a combination of investigation and world-class technical capability, they were able to identify his false travel documents.
"Having decided to deport him back to the UK, the UAE authorities worked in partnership with the UK to arrange his safe return to face justice.
"Johnson will now face over 24 years in prison for his serious crimes and this should be a warning to others who commit crimes like this or abscond from justice."
The father-and-son pair were part of an 18-strong crime gang that stole £20m in a mobile phone VAT fraud.
They were involved in the carousel fraud, which stretched across Andorra, Dubai, Hong Kong, USA, Switzerland, Portugal and the UK.
The investigation by HMRC led to four criminal trials between 2012 and 2014.
The 18 gang members from Cheshire, East Sussex, Greater Manchester, Lancashire, North Wales, Staffordshire, Scotland and Spain, were given jail sentences totalling 135 years.