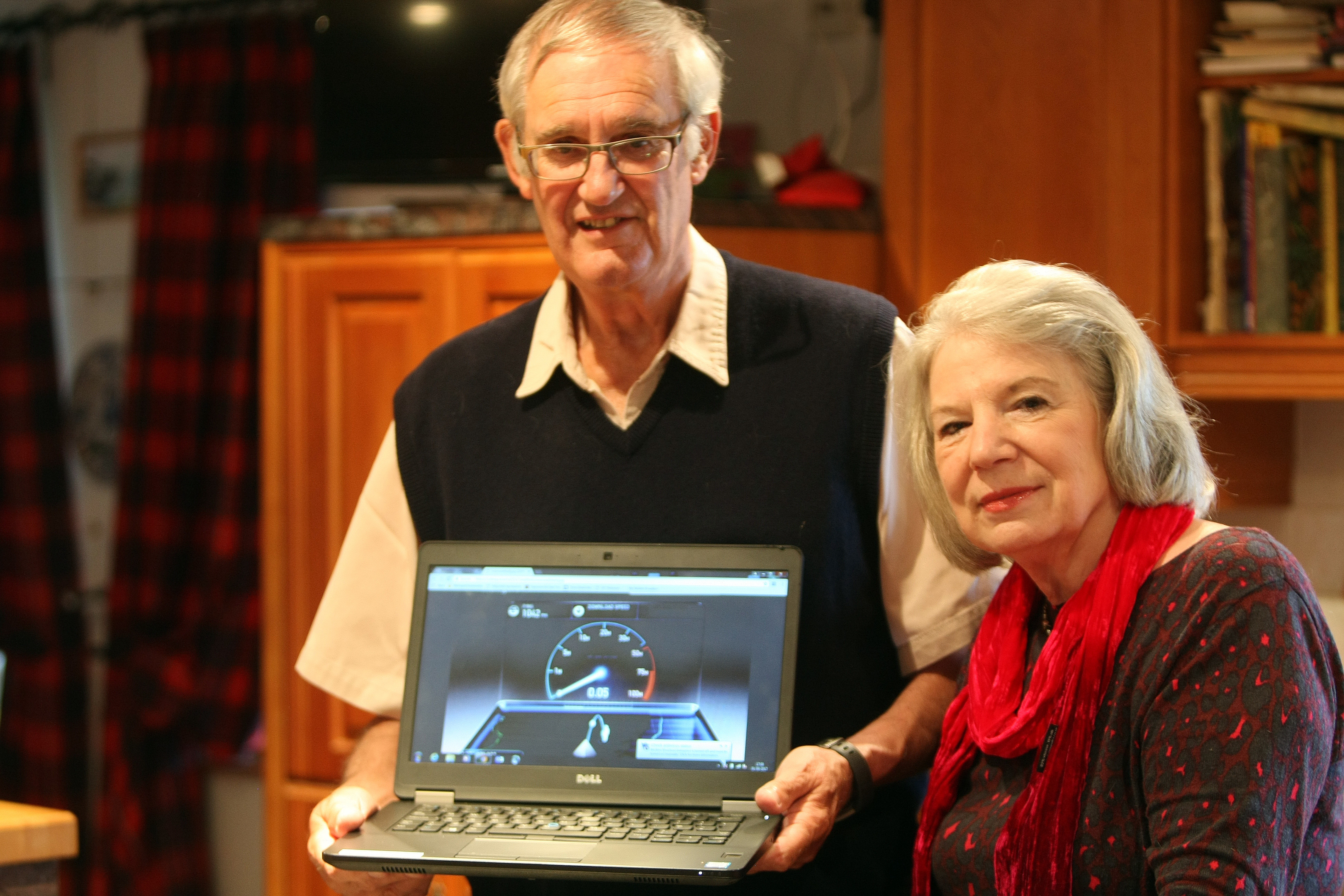 A Mearns retired couple have told MPs and MSPs that their "non-existent" broadband speed is a breach of their human rights.
Tony and Diana Peters from Kinneff near Inverbervie said the "postcode lottery" means they have the "luxury" of 2Mb on a good day while their neighbours are lucky if they get above 0.5 Mb.
A spokeswoman for Digital Scotland Superfast Broadband said the couple may benefit from installing satellite equipment as an alternative solution.
Mr Peters said: "This all started because we are trying to sell our house.
"One of the couples who came to view live in another rural part of Aberdeenshire and said they had at least 80Mb broadband.
"We have a maximum of 2Mb and that was after a long exercise with BT a couple of years ago.
"We are also in Aberdeenshire although the postcode would make you think otherwise.
"We are linked to a junction box in Inverbervie and therefore too far to benefit from the fibre optic system there.
"One of my neighbours who lives 400 yards away roughly advised me that his maximum speed was 0.6Mb.
"I then decided to write to my MP, MSPs and local councillors suggesting that our human rights were not being met and that something ought to be done."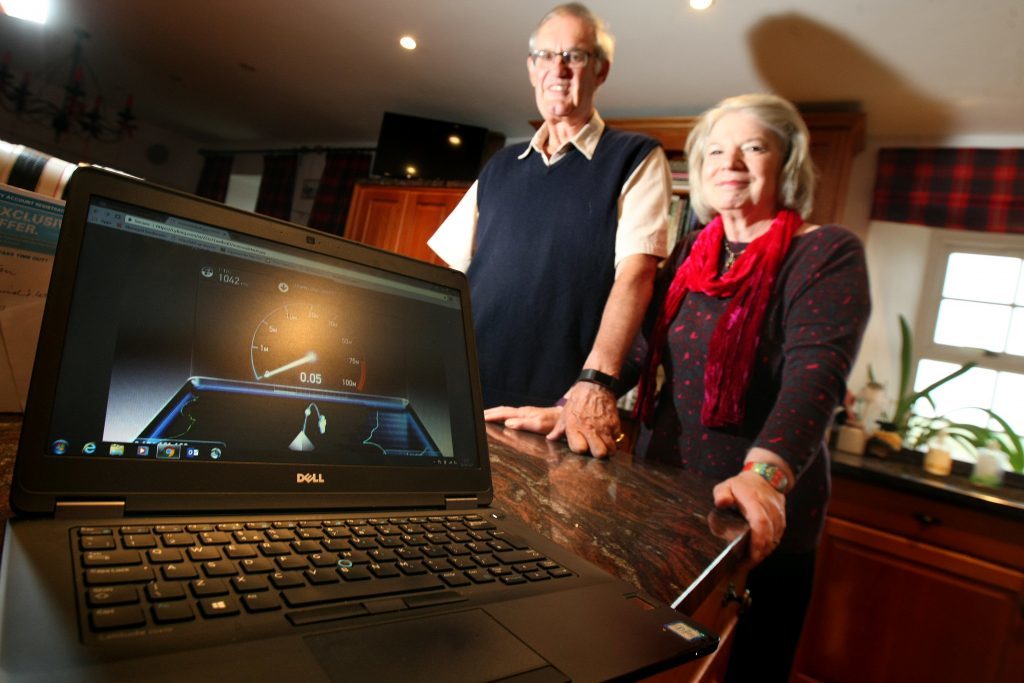 Mr Peters said the Scottish Government's response doesn't give him any hope of a solution until the very end of its commitment to provide 100% superfast access by 2021.
He said he pays for a broadband speed of up to 8Mb and believes his charge should only be a quarter of what he pays his provider.
Mr Peters said: "We are both retired and therefore do not need broadband for work although we are both involved in charity activities which mean using the internet fairly regularly."
Scottish Conservative North East MSP Liam Kerr said: "This clearly highlights the postcode lottery with broadband.
"It's unacceptable that some places, especially in Courier Country, still have such a lack of broadband and it must be addressed.
"The Scottish Government must step up and take responsibility, rather than continuing with its tedious and embarrassing Westminster blame-game."
A spokesperson for DSSB said: "In Aberdeenshire and Angus over 81,000 premises have benefited from fibre broadband roll-out as a result of the Digital Scotland Superfast Broadband programme.
"Due to the distance of Mr and Mrs Peters house from the cabinet superfast broadband speeds are not currently available to them.
In the meantime, as Mr and Mrs Peters are receiving speeds of less than 2Mbps, they may benefit from the Better Broadband scheme.
"The scheme gives users a grant to install satellite equipment and more information can be found at www.scotlandsuperfast.com/where-when/the-programme/alternative-solutions
"However, the Scottish Government are committed to extending superfast access to every premise in Scotland, achieving 100% coverage by 2021."