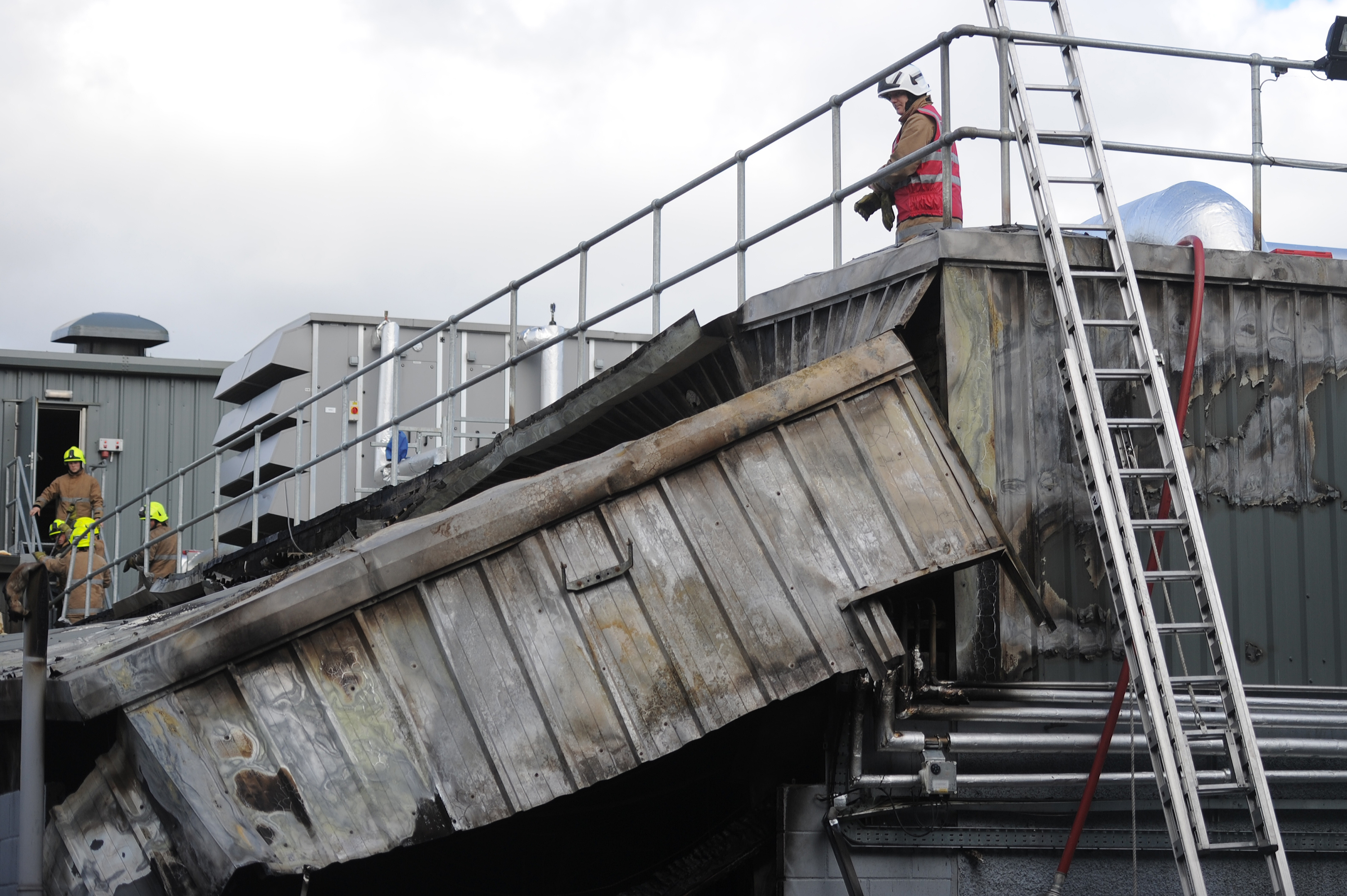 Abattoirs across Scotland are reviewing the security of their sites following a weekend Angus inferno.
Discussions were ongoing at plants across the country on Monday morning in case foul play was involved in Saturday's early morning blaze which raged for more than eight hours at the £10 million Quality Pork Limited (QPL) abattoir in Brechin.
The fire is being treated as "unexplained" and is still under investigation but it is understood there are strong suspicions it was deliberate.
Staff were allowed back in to the plant on Monday following a weekend of intense activity from police and fire service personnel to establish the circumstances.
Scottish Pig Producers (SPP) chief executive Andy McGowan said: "Whatever lessons there are to learn from it, we will.
"Again, we don't know who or what was responsible but we will be taking a look at that (security) and I know the other plants in Scotland are having a few discussions to make sure they're secure in case it is something that has been planned."
Quality Pork Limited (QPL), the company formed by a collaboration between pig farmers and the major processor Tulip Ltd, bought the Brechin site in 2014 from AP Jess.
The pig production line appears to have been unaffected by the fire which Mr McGowan said means it is "slightly less serious than it might otherwise have been".
The main damage was caused to a staff canteen, offices and a storage shed while alternative arrangements are being made to send around 6,000 pigs a week to the north of England to be processed until the Brechin plant is repaired.
He said that isn't straight forward and has caused a lot of disruption in terms of things like drivers' hours for hauliers who will have to make longer trips.
However, Mr McGowan said it was "absolutely a blessing" that no live animals or workers were on site at the time of the blaze.
The Quality Pork Ltd (QPL) abattoir officially opened in September after a multi-million expansion described as a "critical part" of a plan to "secure the long-term future of the Scottish pig industry".
"It's heartbreaking because when we opened in September everything was so positive," he said.
"But with any luck it's just a minor blip and the damage isn't too bad."
Portable buildings may be used to provide a temporary canteen and changing area for staff.
Properties in the surrounding area including Montrose Street, Drumachlie Loan and Dundas Park experienced low water pressure and in some cases no water at all while firefighters hooked up to the hydrant to tap into the water supply.
A spokesman for Police Scotland said: "Inquiries are continuing."