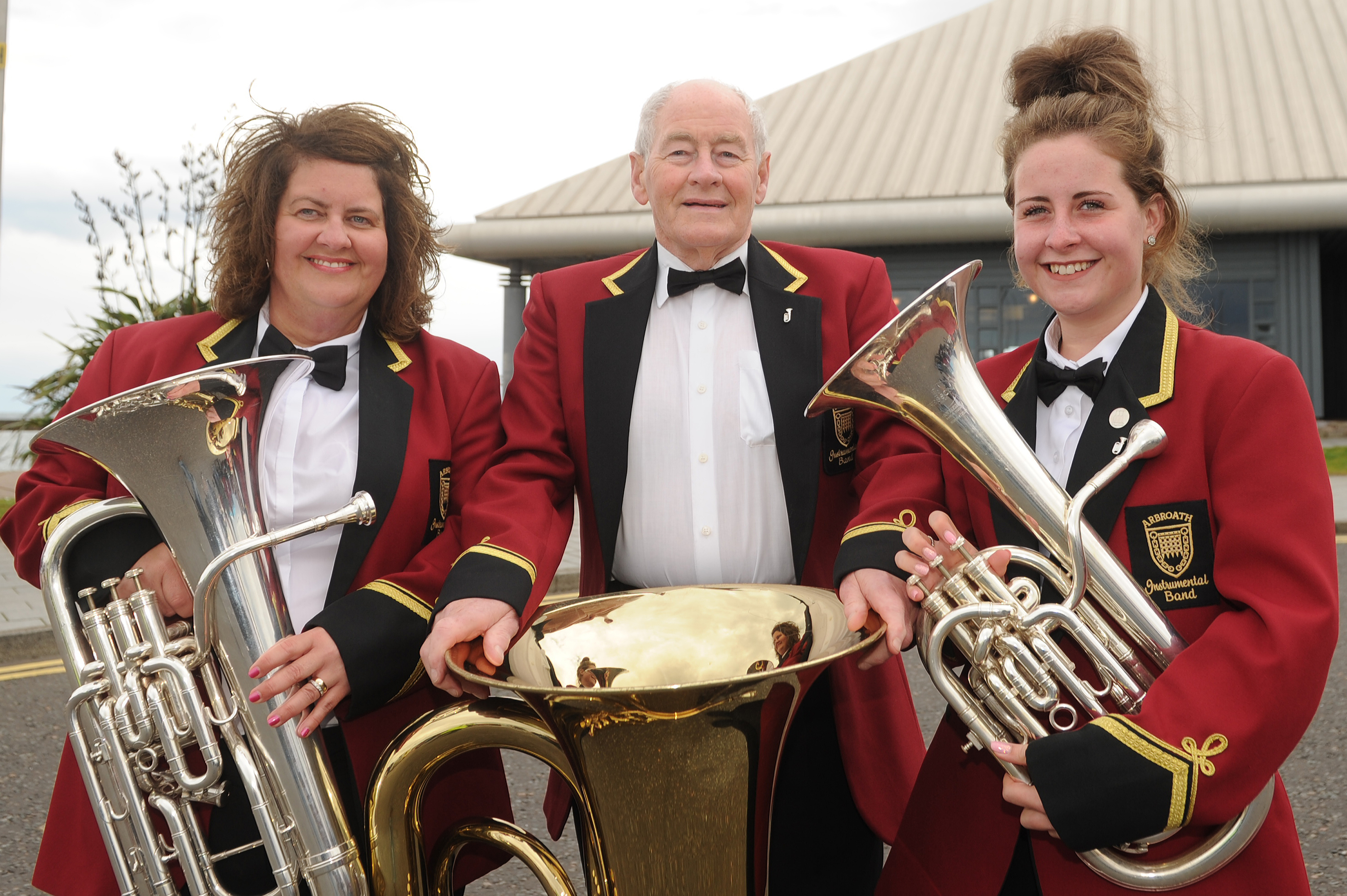 An Angus band is keeping it in the family as it bids for British Championship glory.
Three generations of one family are part of the Arbroath Instrumental Band which will be taking part.
A married couple and their two children are amongst the other performers in the band which is heading for Cheltenham in September to represent Scotland in the National Brass Band Championships.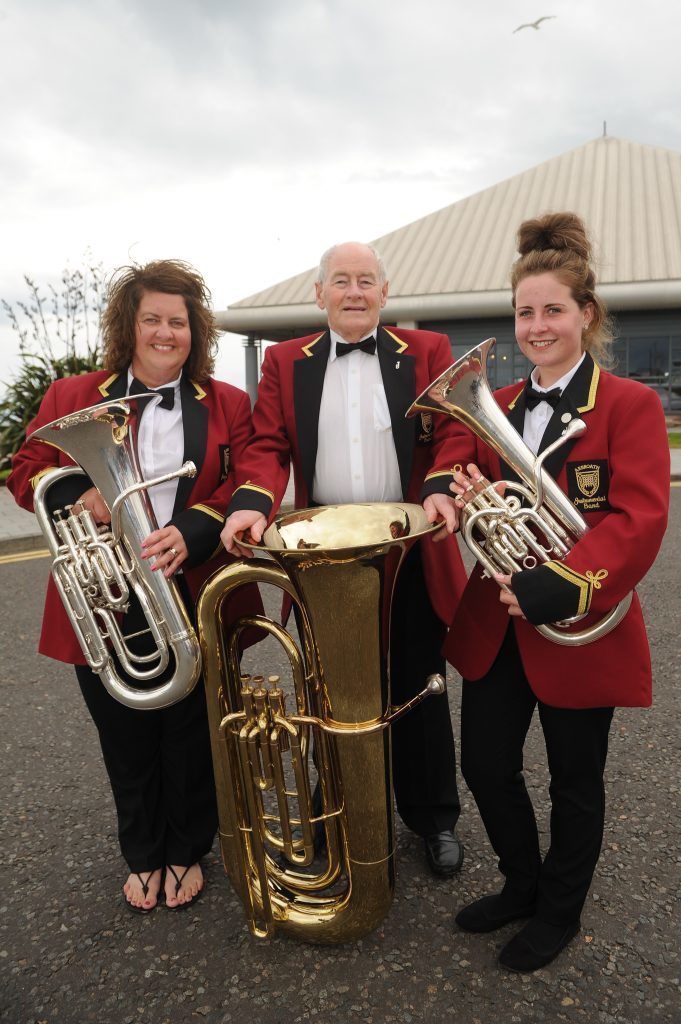 The band, which celebrated 120 years of existence in 2013, is led by conductor Michael Robertson who is also the inspirational conductor of the Carnoustie and District Youth Band.
Bob Johnston, 74, said he was extremely proud to be playing alongside his daughter Shirley Bennett, 44, and granddaughter Holly Bennett, 15, from Arbroath High School.
Mr Johnston, who plays bass tuba, joined up in 1968 having previously performed with the town band in Hawick before moving to Arbroath.
He received a 50-year long-service medal from the Scottish Brass Band Association in 2005 and said he still loves playing as much as ever.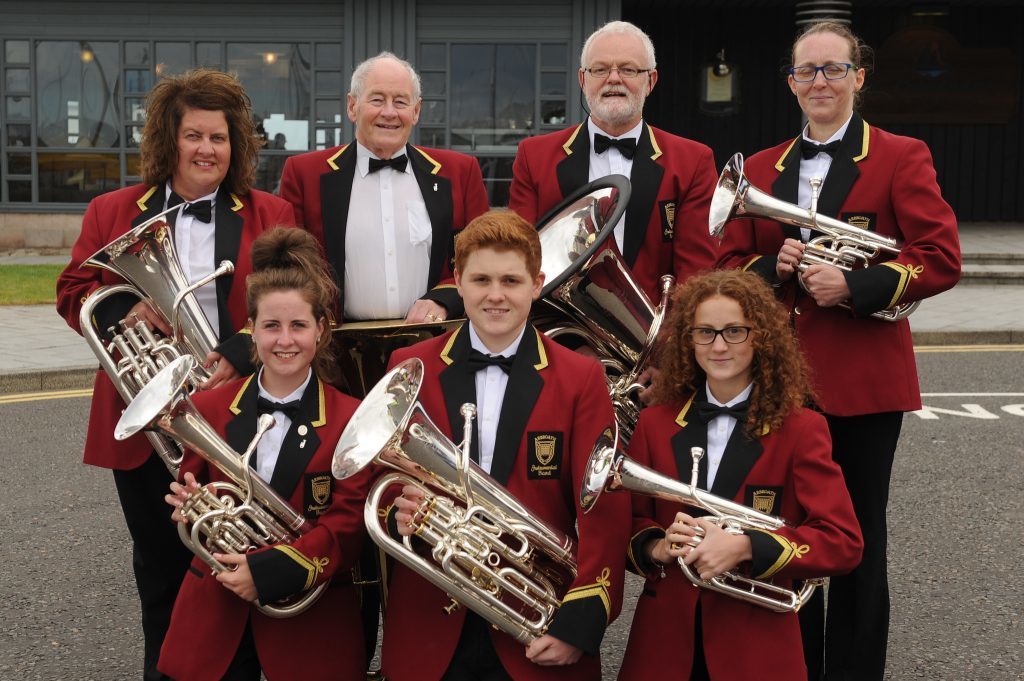 "I'm extremely proud that Shirley and Holly are both playing alongside me in the band," he said.
"We have always been a musical family and it is certainly special to share a stage with them."
Shirley plays the euphonium while Holly has played the baritone for five years and is a Scottish champion in her age category.
Kevin McGhee, 58, also plays in the band with his wife Clare, 44, and his children Emily, 13, and Finlay, 16.
Mr McGhee, who plays the tuba, said he was "very, very proud" of their achievements while describing his household as "very noisy".
Mrs McGhee, principal horn, Emily, second horn, and Finlay, first baritone, will all be performing alongside Mr McGhee in Cheltenham.
The family's musical prowess doesn't stop there however as the couple's other daughter Tilly, 11, is a horn player with Arbroath Junior Band.
"Both my wife and I used to play for different bands," said Mr McGhee.
"We jumped ship around seven or eight years ago and it's great that our children have followed us.
"I come from a family with a long musical history and it's always been a noisy household.
"We're especially proud of Emily, Finlay and Tilly's achievements."
The band have had to raise in excess of £5,000 for the trip to Cheltenham and are still shy of their total with donations welcome by contacting Shirley Bennett on 07863 165539 or Ann Ness on 07903 6823897 or annness142@yahoo.co.uk.
The band will also be performing a Gala Concert in the Webster Theatre on September 1 with their special guest, local singer and entertainer Danny Laverty.