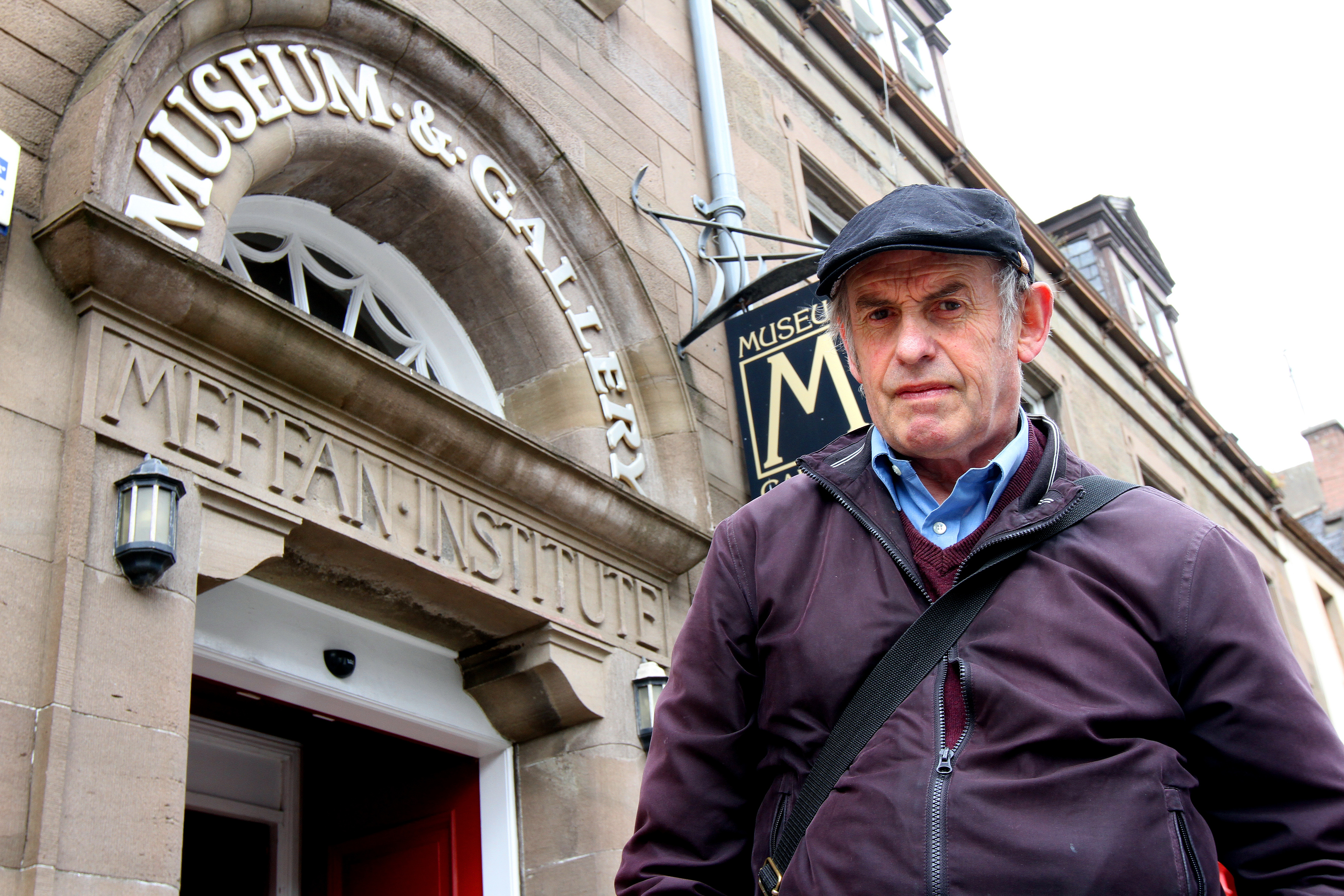 Angus Alive has given assurances over the future of a popular museum and art gallery in Forfar after concerns were raised by local artists.
The Meffan was established in 1898 and the museum's art gallery showcases the work of local, national and internationally-renowned artists.
Artists have raised concerns about the future of the museum in the wake of budget cuts including one of Scotland's leading contemporary artists John Johnstone.
Mr Johnstone, who is currently exhibiting at The Meffan, said: "There are concerns among artists locally about the future of The Meffan.
"I thought of the song Big Yellow Taxi by Joni Mitchell which includes the lyric: 'You don't know what you've got 'till it's gone'.
"I've seen a lot of art galleries in Scotland and this is up there with the best of them.
"The gallery is well known not just in Forfar but across Scotland.
"A great wealth of experience has been lost from The Meffan very recently with a string of retirals."
The museum collects objects, photographs, artist works and archive material relating to the history of Forfar.
Angus Alive also cares for the Angus Council art collection.
Fiona Dakers, ANGUSalive's senior manager for libraries, customer and culture said:  "Angus Alive, the culture, sport and leisure trust for Angus, has recently appointed visual arts officer Gill Ross.
"Gill started in July and is already working with artists on exhibitions planned for The Meffan in the latter half of this year.
"The next exhibition, opening in September, will be "Length x Breadth" featuring works by sculptor Michael Visocchi.
"She is also connecting with the local and national art scene to further develop public engagement with the first-class Meffan exhibition programme.
"Gill will be taking our visual arts programme outside the walls of the Meffan to more Angus Alive facilities, including our museums and libraries gallery spaces, to reach a wider audience across Angus.
"We are already making plans for the annual Winter Exhibition in December, and will be inviting submissions from professional and amateur artists in October.
"The Meffan is, and will continue to be, a well-used and much enjoyed gallery space in Angus and we look forward to exhibiting an extensive and eclectic mix of national and local art work in future."