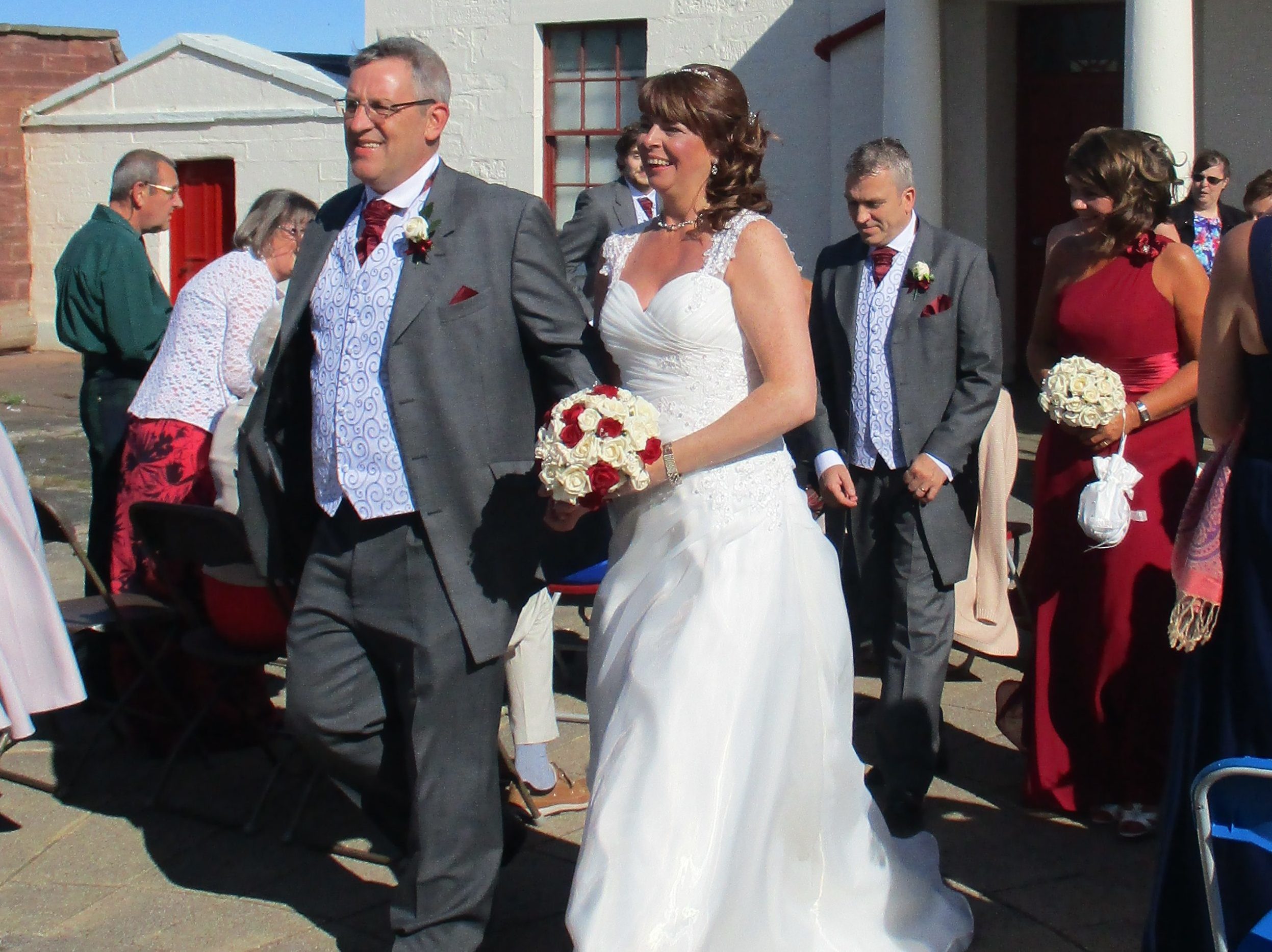 Arbroath's historic Signal Tower museum has taken on a new role as the special venue for a local wedding.
The distinctive building on the shore at the mouth of Arbroath harbour was chosen by Beverley Crighton and Gareth Watt as the setting for tying the knot and the courtyard of the 164-year-old building was bathed in sunshine as they exchanged their vows.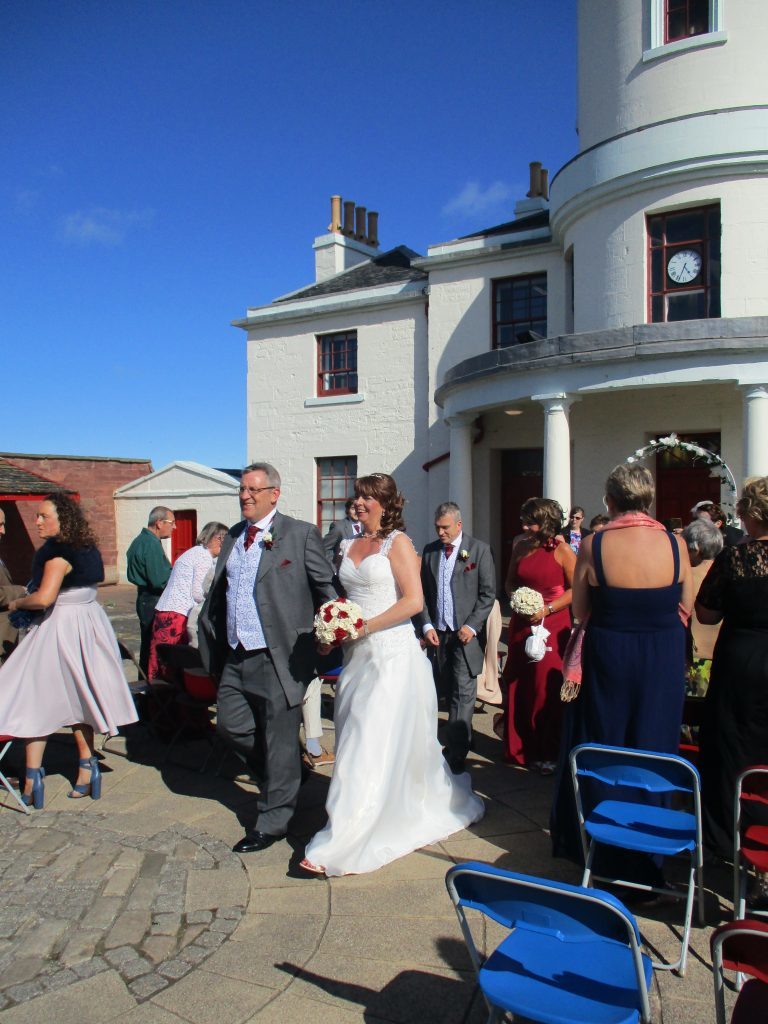 Gareth is a fisherman in the town, following in the wake of his father and grandfather before him, and the couple were keen to marry in a local setting with a strong connection to the traditions of the family.
The wedding was a relatively small affair, but the nuptials also caught the eye of visitors to the popular attraction.
The Signal Tower is an Angus Alive facility and has a fascinating history having been built by engineer Robert Stevenson and completed in 1813 using left over material from the construction of the Bell Rock, which sits 11 miles off the Angus town and is the world's oldest surviving sea-washed lighthouse.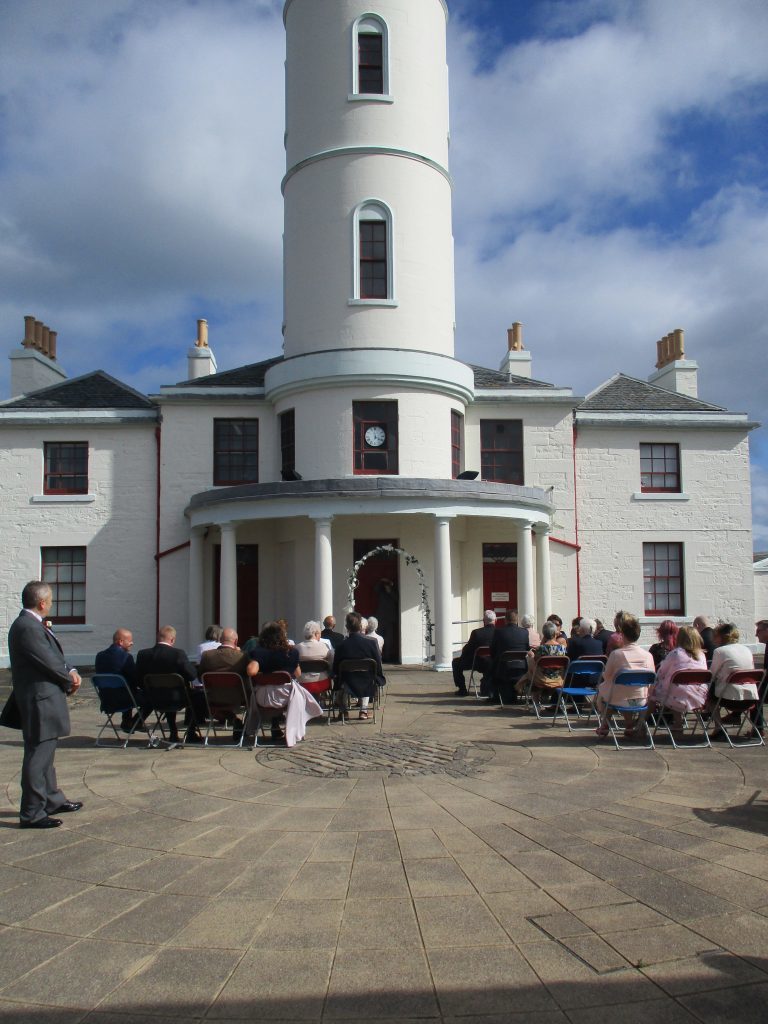 It comprises lighthouse keepers cottages, the signal tower, sea wall and a central courtyard.
In 1953, the lighthouse keepers vacated the Signal Tower to take up new residences near Granton, Edinburgh; and continued to relieve the Bell Rock light from there until automation in 1988.
Arbroath Town Council then took over the Signal Tower and it was used as local authority housing.
It was first suggested as a possible museum facility in 1959 but that plan did not reach fruition until 1974.
Since then it has hosted numerous events celebrating both the Bell Rock lighthouse and the town's wider maritime history.
Earlier this year, the museum celebrated the re-opening after refurbishment of the Bell Rock lens room, showcasing the structure and beauty of the historical item.