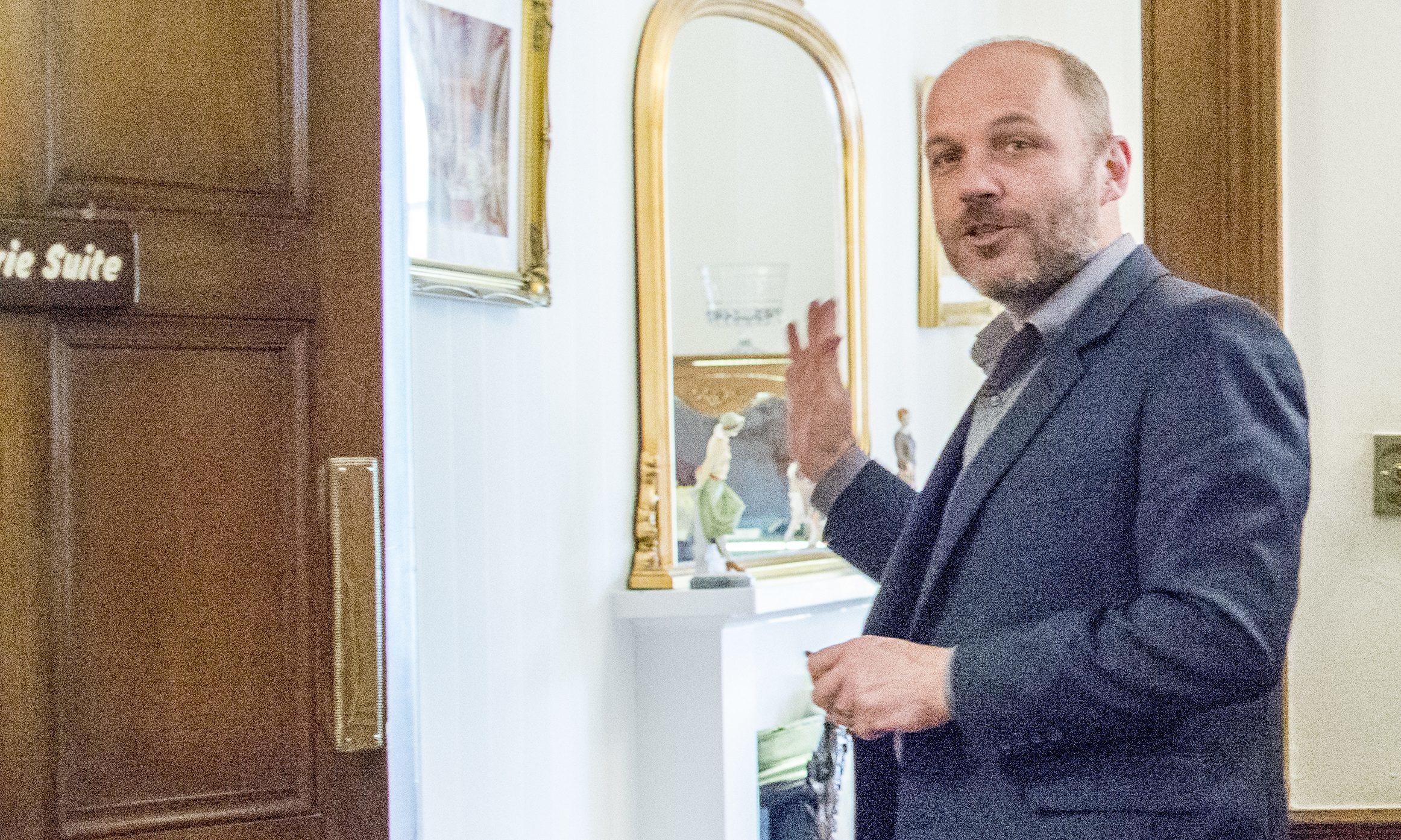 The former estate manager of a luxurious wedding venue defrauded bridal parties of £130,000 by directing payments to his personal bank account before fleeing to Ibiza.
Craig Williamson was responsible for selling the Guthrie Castle estate in Forfar to potential wedding parties.
However, duplicitous Williamson, having convinced his victims to part with tens of thousands of pounds to hold their special day at the castle, fed his gambling habits with the money they deposited into his personal bank account between July 2015 and April 2017.
As manager, he was supposed to put the deposits and subsequent payments into the business' bank account.
The fraudster, who would spend hundreds of pounds a day gambling – and in one instance as much as £5,000 – had failed to correspond with any of his victims to tell them he had double and triple booked their big days.
Some unsuspecting couples, who had no idea they were being defrauded, had booked dates well in advance, with one wedding not due to take place until August 2019.
The Courier revealed in April that wedding parties were left in limbo after rumours abounded Williamson had "done a runner".
The 42-year-old took time off from his managerial job in April 2017, telling colleagues he was travelling to Glasgow to visit his sick father.
His former work friends became concerned when he did not turn up for work shortly after, with some noting he had displayed depressive behaviour in the days leading up to his absence. They contacted police, worried about his well-being.
But Williamson had withdrawn £6,000 from a bank before boarding a Eurostar train in London and making his way to the Spanish party island of Ibiza.
Distraught couples only discovered they were not going to be able to go ahead with their planned nuptials when they contacted the castle, worried they had not heard from the man they believed had booked their special celebration.
Plush Guthrie Castle, which has existed in some form in Angus since the 15th century, is owned by American billionaire and Donald Trump supporter Don Pena.
He and his wife had to pay for a number of weddings out of their own pockets and made the decision to cancel any others, booked or otherwise, after the end of this year.
Mr Pena also incurred further expense by making sure staff on site were paid, meaning the loss was higher than the defrauded amount.
Williamson appeared from custody at Dundee Sheriff Court on Tuesday, having previously appeared at Forfar Sheriff Court in private and on petition.
He handed himself in to the authorities following a widespread media campaign in May.
At a first diet hearing before Sheriff Alistair Carmichael, Williamson pleaded guilty to defrauding various couples of a total of £130,000 by having them pay money in to his bank account, having pretended that the account details he had given belonged to Guthrie Castle and that he had no intention of reserving the day couples had booked.
Sentence was deferred for background reports and Williamson was remanded in custody until then.
His defence solicitor told the court his client expected a lengthy custodial sentence.
He will face sentencing at Dundee Sheriff Court on September 13.