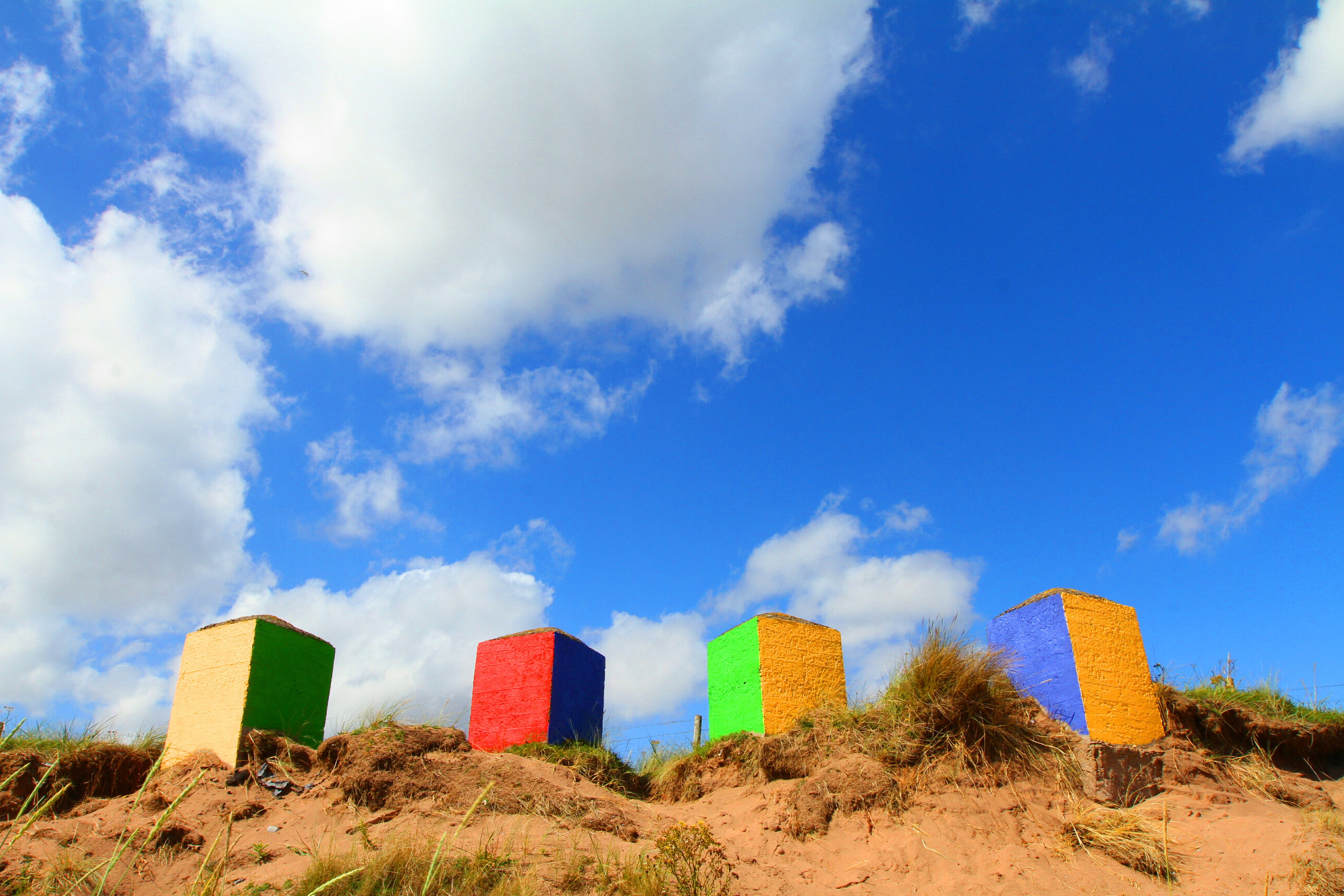 An Angus artist's bid to bring a bit of colour to the county's crumbling wartime defences has left some seeing red.
Arbroath's Jilly Henderson gave the old concrete 'dragon's teeth' on the beach near Elliot a lick of paint in an effort to brighten up the 'old sentinels' which have stood for decades, like many similar anti-landing structures along the coast of Courier Country.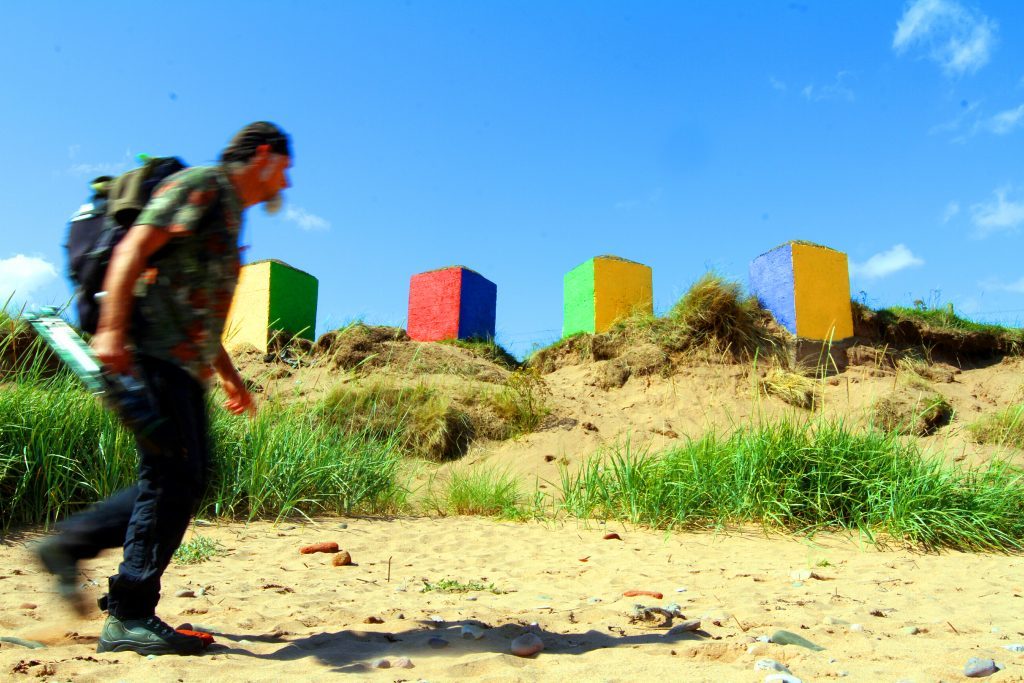 Better known for her artworks connected to the story of Alice in Wonderland which have captivated her since she was young, Jilly thought the paint job helped the old stones look like beach huts.
The dragon's teeth sit close to Arbroath golf course between Elliot and Easthaven, and although visible from the east coast rail line, their position more than a mile out of town means they are most often seen by dog walkers, ramblers or cyclists.
But that hasn't stopped a barrage of online comment about the new look — loved by many but criticised in other quarters where even the suggestion that police should be involved has been made.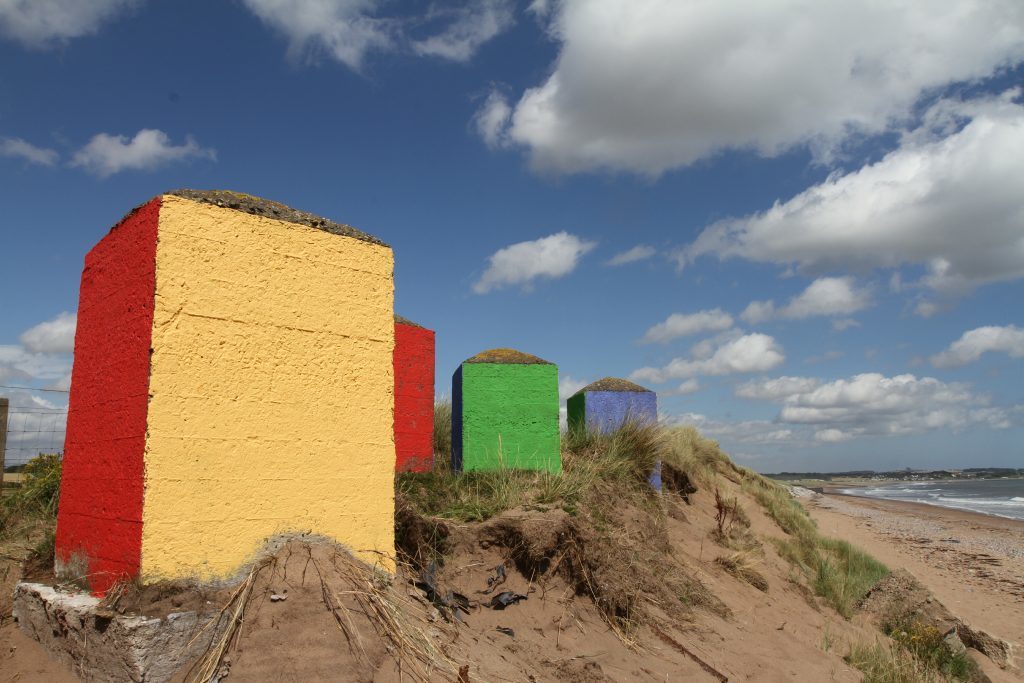 In her own online message to a popular town Facebook page, Jilly said: "The dragon's teeth are destined to topple and end their days sinking into the sand.
"These four have a new lease of life for a short time. Go see them."
Jilly said:  "We thought it would be a nice thing for Arbroath to have something bright and summery to look at.
"But as soon as you try to do something nice, nothing is ever good enough."
And she admitted the social media bombardment had taken her by surpise.
"It was a shock to see the amount of comment it generated," said Jilly.
"It has divided opinion but we've had lots of messages of support in private, because people don't want to get involved in name-calling.
"These are not war memorials and people don't go to pay homage to them.
"There was also graffiti on then which you could see from the train and this has covered that up."
"They are falling into the sea and it has done no harm."
Locals yesterday were fully behind the artist's good intentions, with walker Dennis Kennedy saying he thought the splash of colour was a welcome addition to the coastline.
Arbroath's John Bremner said: "A lot of them have already fallen down and I don't often go right along there.
"But I can't see anything wrong with what's been done, it's a bit of colour and they're not covered in the graffiti you see in other places."