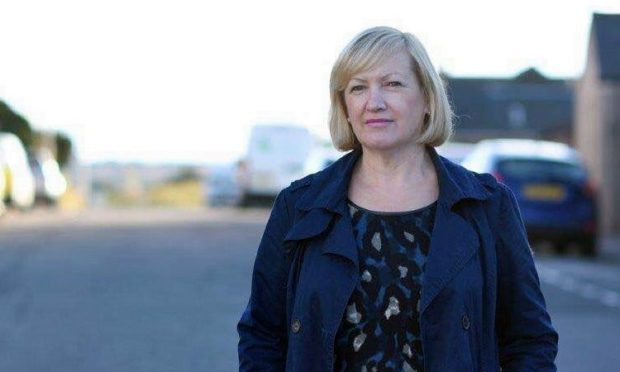 An Arbroath councillor has described the "eerie silence" on an Angus road after an accident which claimed the life of a motorcyclist on Sunday evening.
Arbroath East and Lunan Councillor Brenda Durno was at her daughter's house in Inverkeilor at the time of the accident, which occurred just before 6pm.
She has praised the quick response of the air ambulance to the collision between the motorcycle and a car on the A92, just north of the Angus village.
She said: "My daughter lives in Inverkeilor and we were in the back garden.
"My grandsons are obsessed by motorbikes and whenever they hear a bike they always jump up and have a look.
"They heard the motorbike go past on Sunday evening and then my son in law commented 'that road's gone awful quiet'. It was an eerie silence.
"He said 'Oh god I hope nothing's happened to that motorbike'. The next thing we saw the air ambulance.
"The air ambulance was there so fast — they were there in minutes.
"My grandsons, who are three and seven, had a swift reality check about how quickly a Sunday drive on your bike can end in tragedy.
"It's heartbreaking for any family to go through my thoughts are with all the people involved in the crash."
The 47-year-old motorcyclist died at Ninewells Hospital in Dundee. His identity has not been released by police.
The car driver was also taken to Ninewells to be treated for minor injuries.
Police closed the road for several hours on Sunday night. Officers have issued an appeal for witnesses to call 101 if they have any information.
The other Arbroath East and Lunan councillors have also expressed their condolences.
Councillor Derek Wann said: "This is the second death on the roads around Angus recently, with the death of the Arbroath couple on the Marykirk to Laurencekirk road last week.
"My condolences go to the family. It's very sad to hear this news.
"It's not the worst section of that road. It's a shock when something like this happens."
Councillor Lois Speed added: "It's horrific when there's news like this. My thoughts are with the man's family."