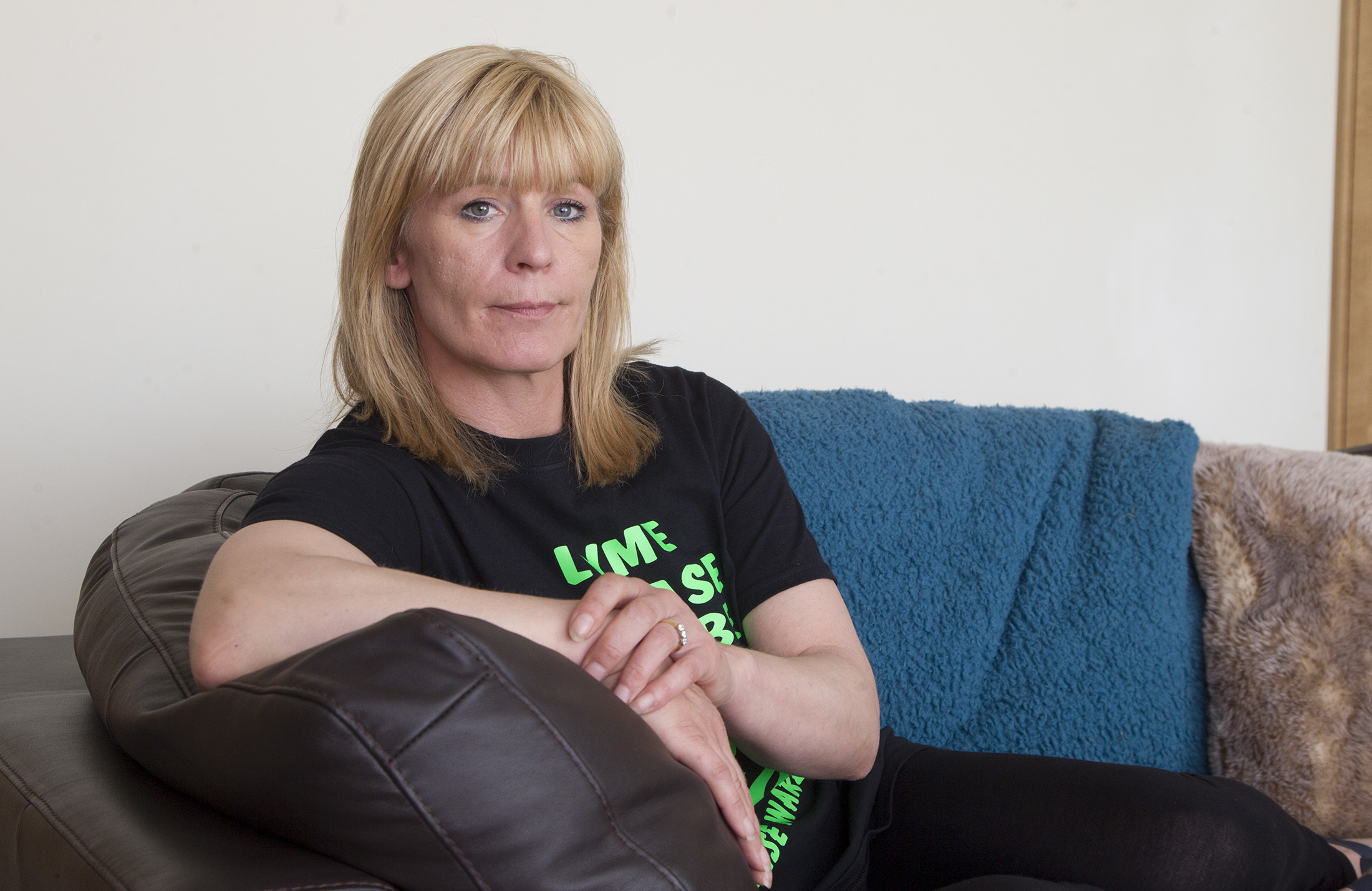 A Montrose Lyme disease sufferer has taken her fight for improved treatment to the Scottish Parliament.
Lorraine Murray — who was joined by fellow sufferer Janey Cringean — spoke at the public petitions committee on Thursday in Holyrood on behalf of the Tick-borne Illness Campaign Scotland.
A petition has been lodged urging the Scottish Government to improve testing and treatment for Lyme disease and associated tick-borne diseases.
Mrs Murray, 45, has been left virtually housebound since being bitten by a tick in August 2014 while walking her dog at Kinnaber.
The former fitness instructor has spent £20,000 privately in the UK but flew to Washington for specialist treatment costing £10,000 after being diagnosed with three co-infections.
She jetted off to the USA in April and said she has noticed a positive change since she started treatment for the Babesia Microti parasite.
Mrs Murray said being heard at the Scottish Parliament was a "huge step forward".
"We want the Scottish Government to implement an action plan for improved testing, treatment and awareness," she said.
"This petition was signed by many Lyme disease sufferers living in Scotland and highlights all the problem areas we want resolving.
"My treatment is going well — I'm up and down at the minute and some days better than others but I've noticed a slight positive change.
"So fingers crossed that over the next few months my fatigue, day sweats, night sweats and chest tightness will all improve.
"I will have another 17 months to go before I hopefully reach remission and am symptom free.
"I'm in contact with a few from the Washington clinic that are further ahead with treatment so it appears largely a time thing actively killing all these different infections.
"But at least I have an end in sight now, so something positive to aim for."
Mrs Murray said she hopes the petition will "change the future of patients left with persistent Lyme disease and associated co-infections in Scotland".
Long-term effects
If Lyme disease is caught early, patients recover with standard treatment.
However, 10 to 20% of patients go on to develop a debilitating chronic condition referred to by some as Post-Treatment Lyme Disease Syndrome.
The number of cases of Lyme disease in humans has increased in the last decade: in 1996 there were fewer than 30 new cases in Scotland; in 2015 there were around 220.
However, GPs estimate that only 20-40% of cases are referred, and so the numbers are likely to be much higher.