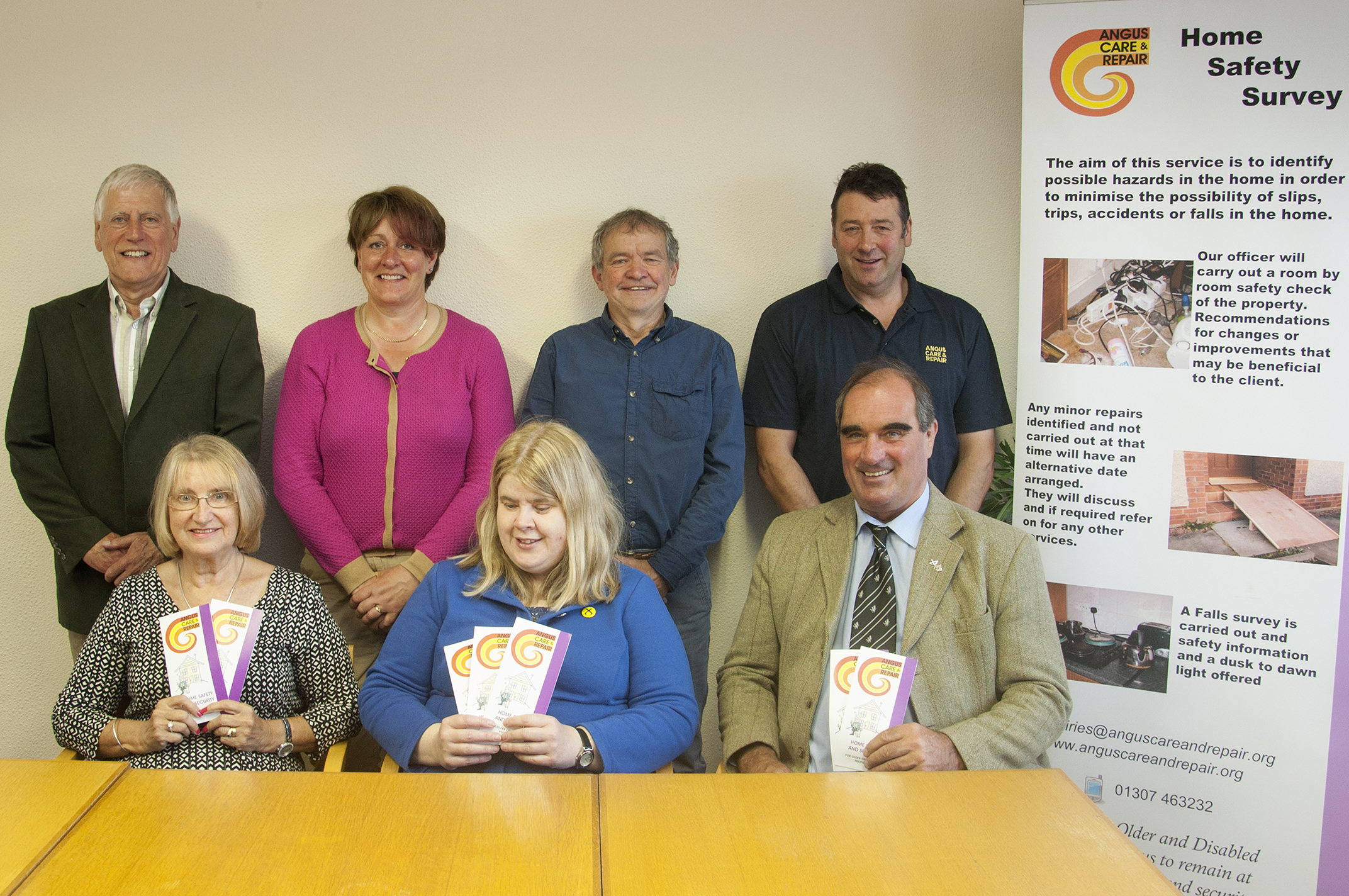 An Angus service is providing a better picture of what can be done to help people with early-stage dementia live safely at home.
Angus Care and Repair chairman Jim Johnston told the charity's annual general meeting in Forfar on Tuesday that its dementia enablement service is "really making a difference".
The group carries out modifications to the homes of elderly and disabled people in Angus to help their quality of life and maintain independence.
Mr Johnston told the AGM: "Last year we announced the significant work that we were embarking on with the Life Changes Trust funding us to help people living with dementia.
"The University of the West of Scotland completed a fantastic piece of work which was launched at the housing and dementia summit which was held in Perth this June.
"This followed work funded by the Chartered Institute of Housing researching and developing training for housing professionals to assist people with dementia to receive better and focused support at an earlier stage.
"All the partners that were involved are maintaining the momentum with additional meetings to influence housing policy, heighten dementia publicity and de-stigmatise what is a very common but challenging condition to live with and care for.
"The Trust also funded our dementia enablement service which is really making a difference.
"We have already received 284 referrals to the service — 75% of these are from the dementia post diagnostic team or social work.
"I mention this as I think it is important to remember — especially in these challenging times — that Angus has some wonderful partnerships and joint working between voluntary, statutory and private sectors.
"This enablement service is being duplicated in Aberdeen City and Lochaber, Lochalsh and Skye to demonstrate the way to carry the service out in rural and urban areas and (manager) Judith (Leslie) assures me that the cooperation, interest and enthusiasm shown among the general public and professionals in Angus has far exceeded the other areas.
"It is also giving a better picture of what we can do to help people living with dementia at an early stage to remain safely at home."
Mr Johnston, who served his first year as chairman, said the funding lasts for another 18 months.
He described 2016/17 as "a very hectic year once again with new initiatives, new staff and new partners".
Through its service level agreement with Angus Council the charity assisted just over 2000 clients.
Just under half were referred through the social work department and Mr Johnston stressed the importance of identifying people before they are in need of services "so that we can prevent slips, trips, falls or accidents".
Mr Johnston said the small repairs service is not as busy as it was when it was free but still provides clients with a "highly skilled, considerate and trusted service".