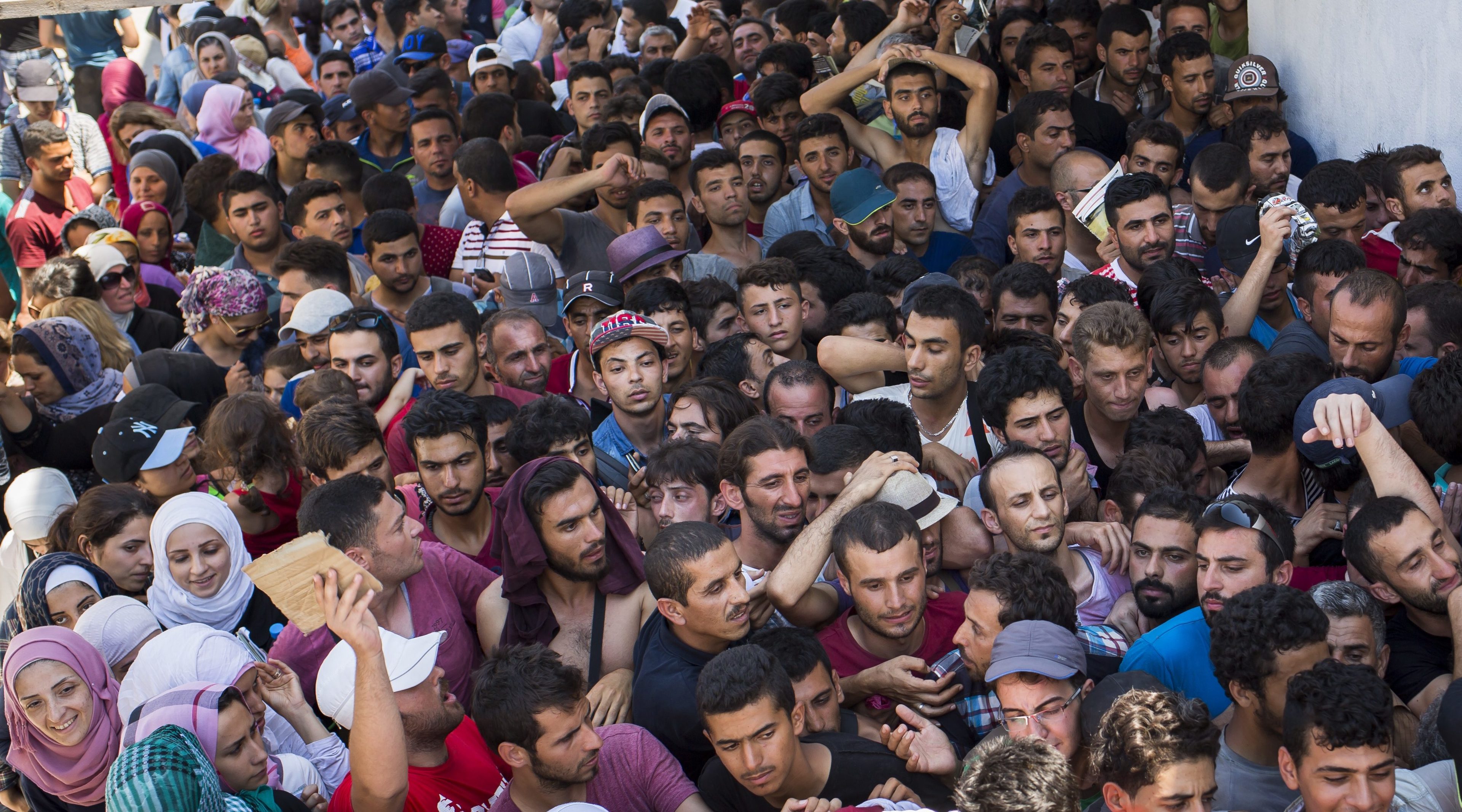 Brechin charity crusader Irene Gillies hopes the community will deliver another generous response to a plea for help as Syrian families face the prospect of another harsh winter in makeshift homes.
The town's cathedral will next week be the gathering point for donations which will be transported to a village just over the Iraq border, where tens of thousands of refugees have already been helped by the kindness of Angus people.
Former district nurse Irene said the need was as great as ever for those who remain in the camps, particularly countless children orphaned during the Syrian crisis.
She said: "The last collection we had for Syria was probably the biggest response we have ever had and I hope people will again show their kindness because there is still such a desperate need for everything to allow these people to live their daily lives."
Toiletries, sanitary and baby items and household goods are needed, along with warm clothes, boots and blankets to help the refugees through the winter months.
"The charity is also now taking downies and pillows so we hope people may be able to donate those," said Irene.
She added: "I took some children's books the last time and wondered whether they would be useful. The children are now being taught English right from the beginning of their schooling so that sort of thing, as well as general school stuff including paper, is also very much needed.
"Local man Phil Jamieson has once again very kindly agreed to transport all our items to Edinburgh for it to be taken out to the camp.
"His van was absolutely full the last time and we are so grateful that he is willing to help us again.
"It is still a very difficult situation for all of the people out there, but I know that what has been donated from Brechin has gone straight to them to help them."
Donations can be left at the cathedral from Monday to Friday between 10am and 4pm.
In a separate event, Irene has also organised a collection to take place at the Co-op in Brechin on Friday September 29 in support of the Rohingya crisis in Burma.