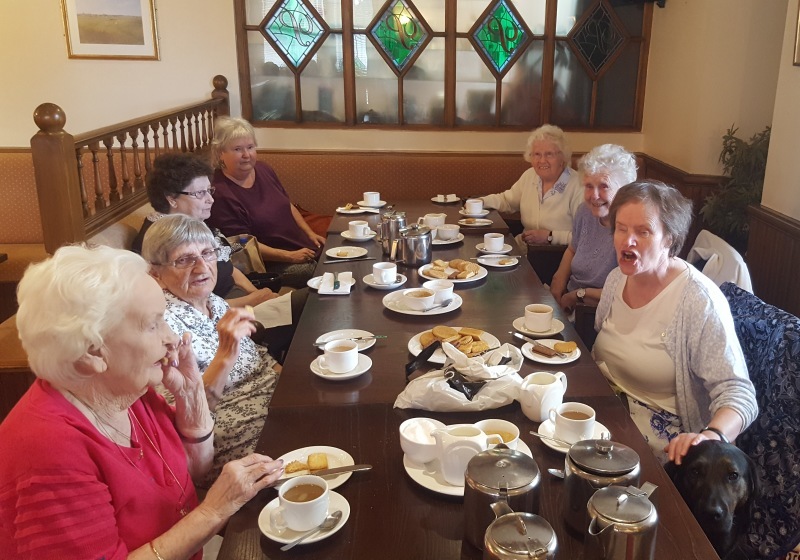 Born three months premature, Binnie Taylor lost her sight as a result of the oxygen therapy she needed to keep her alive.
However, the inspirational 66-year-old has always maintained a positive outlook.
When she moved from Laurencekirk to Montrose three years ago she realised there were no support groups for blind people in the area.
She resolved to set one up herself and, one year later, Vision Support Montrose is celebrating its first birthday and going from strength to strength.
Binnie said: "I was born three months prematurely and my sight loss came about as a result of the oxygen therapy I needed to keep me alive.
"I subsequently developed closed angle glaucoma, which is common, I think, for people with my eye condition."
Vision Support Montrose now meets every fortnight at the Park Hotel in the afternoon.
She said: "While I was puzzling as to how to go about this in practical terms, I heard about a new initiative the Royal National Institute of Blind People (RNIB) was starting to encourage social networks in local areas.
"They invited anyone interested to become a community connector and I was accepted.
"RNIB helped me by contacting all of the people in receipt of audio-books in this area to tell them a local group was being set up.
"North East Sensory Services (NESS), our local society for the blind, also provided a lot of support.
"Laura, one of their staff members, helps out at each meeting, and also drives people to and from the meetings. Nothing is too much trouble for her."
She won a £200 start-up grant from her local Scotmid store for new groups in the area and secured a further grant from RNIB.
From having two visually impaired people at its first meeting, the group now has 11 members and one sighted person to assist.
Binnie said she has been left "thrilled" at the enthusiasm and support for the venture.
Last week, the Sunday school from her local church also donated £40.
"As many of our group are more elderly than I am, we mainly have social gatherings," she said.
"We have been able to have two lunches at the Park Hotel and have helped some members fairly new to sight loss to regain some confidence in eating out again.
"A Christmas meal is planned. We just seem to have grown over the months. The group is a happy and very friendly one.
"To think I didn't know any people with a visual impairment in the area and now we're together, here for each other, and I'm privileged to be part of it all."