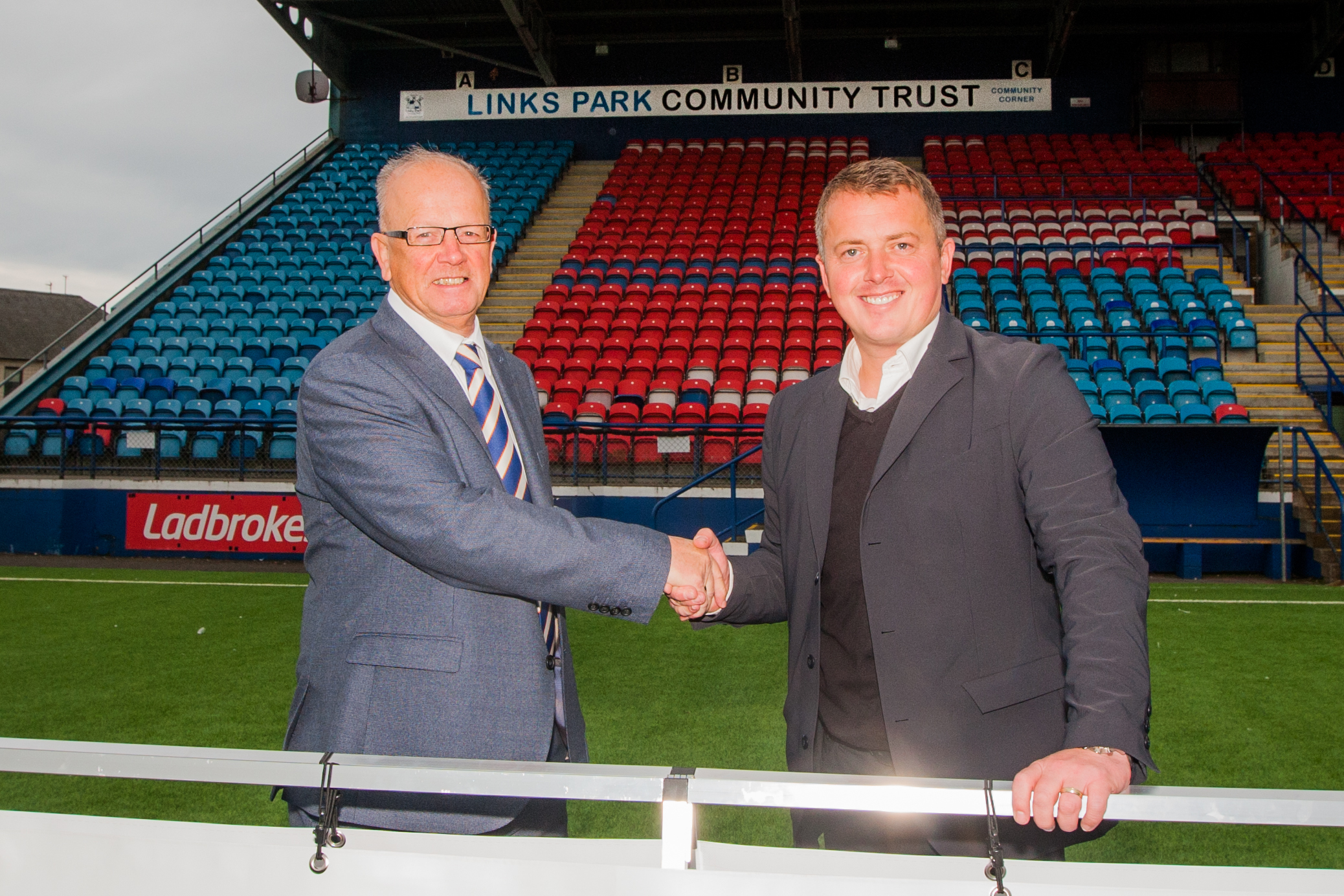 Montrose FC and the Links Park Community Trust has been named as the best professional club in the community by the Scottish Football Association.
The Gable Endies were presented with the award in Glasgow on Thursday night and Links Park Community Trust chief executive Peter Davidson said he was "delighted that our work benefits so many in our community".
Established in 2011 "to utilise the power and widespread appeal of sport to inspire change", LPCT uses the facilities provided by Montrose FC to develop and deliver an extensive range of innovative sporting, healthy and educational programmes.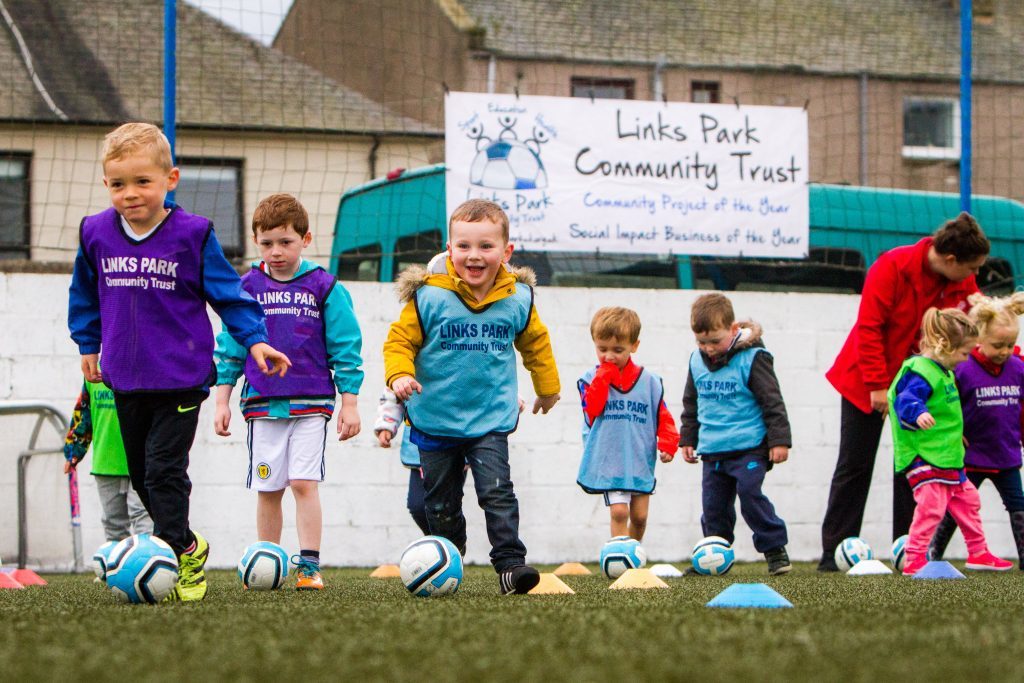 Initiatives include children's numeracy, literacy and science trails; football memories for adults with dementia; walking football; and the 'walk and talk' group.
Mr Davidson said: "Football has this unique ability to engage, inspire and impact upon the lives of people that often other organisations can find hard to do. whether it be a pupil disengaged from the mainstream curriculum, an inactive adult, or someone living in social isolation to name just a few, and we are delighted that our work benefits so many in our community.
"Montrose FC are now so much more than just a football club.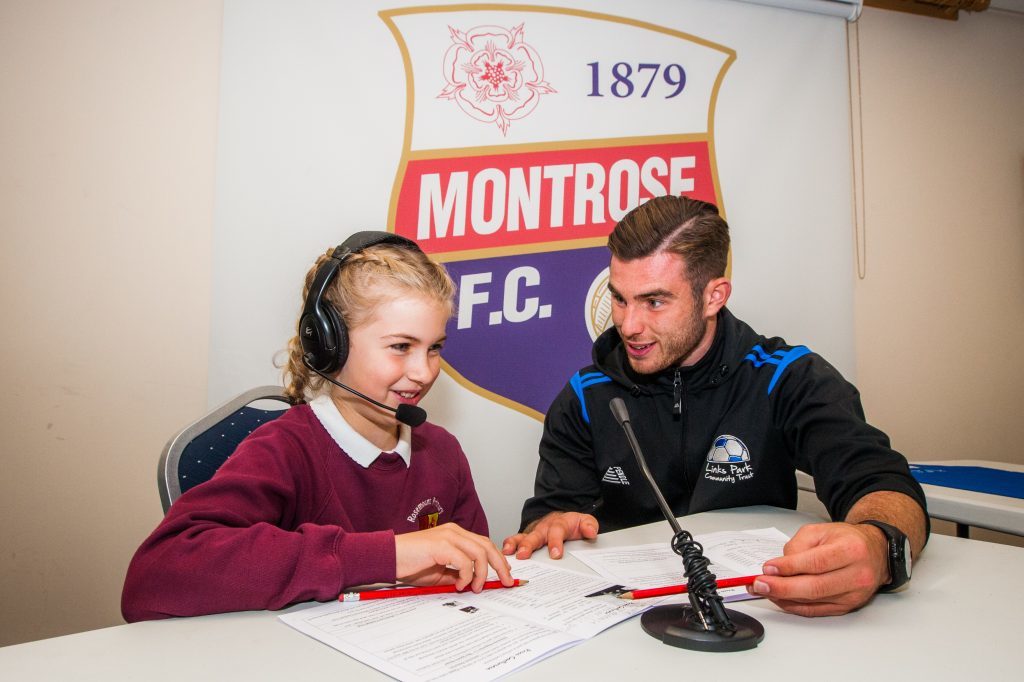 "Recognising the role they can play in supporting the lives, and in particular the wellbeing of those in our community, they fully embraced the concept of having a charitable arm, and for that I, and everyone associated with LPCT, are very grateful.
"We are often guilty, as a nation, of immersing ourselves in the negativity that surrounds Scottish football, but there are some fantastic examples of good practice at clubs throughout the country where football is put to very good use, and I am delighted that Montrose FC – and LPCT – have been recognised as the best of such this year."
Links Park Community Trust has won national recognition for developing and delivering programmes focusing on community sport, education and training.
Montrose chairman John Crawford said: "Clubs like ourselves are often guilty of asking what our supporters, and wider community, can do for us.
"Links Park Community Trust, and in particular Peter, since his appointment onto the Board, have challenged us to ask instead what we as a club, and through football in its wider sense, can do to support the lives of those in our community.
"The club will ultimately benefit too, through the use of facilities, and the development of a strong affinity with those we help (through LPCT), but the subtle shift in mind-set is one that we have all embraced and now enjoy working to."