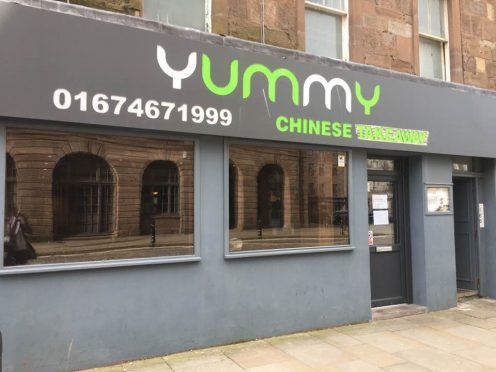 An Angus business is facing a potential £60,000 penalty after illegal immigrants were found working on its premises.
The Yummy Chinese takeaway in Montrose 's High Street was raided by immigration enforcement officers at around 5.30pm yesterday.
Three Chinese men, aged 37, 41 and 54, were found to have entered the country illegally and were arrested, while "steps are taken to remove them from the UK".
Assistant director Ian Tyldesley, head of the Scotland immigration enforcement team, said: "We are happy to work with businesses to explain the simple pre-employment checks needed to establish a person's right to work in the UK, but to those who choose to ignore the rules the message is clear – we will find you and you will face a heavy financial penalty."
For more on this story, pick up a copy of tomorrow's Courier.