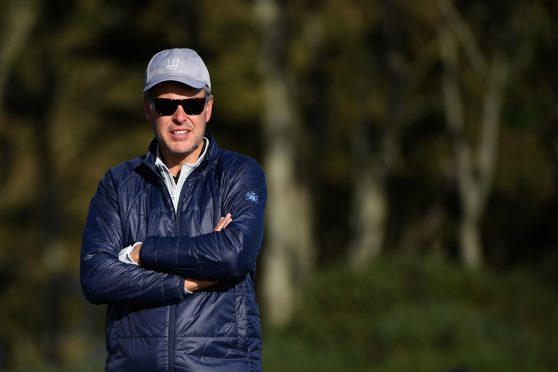 Dragons' Den star Peter Jones has told how he wasn't just on the hunt for birdies during his time in Courier Country.
The multi-millionaire admitted at the weekend that he is desperate to make a golf-related investment on the BBC show and urged fans to pitch him one.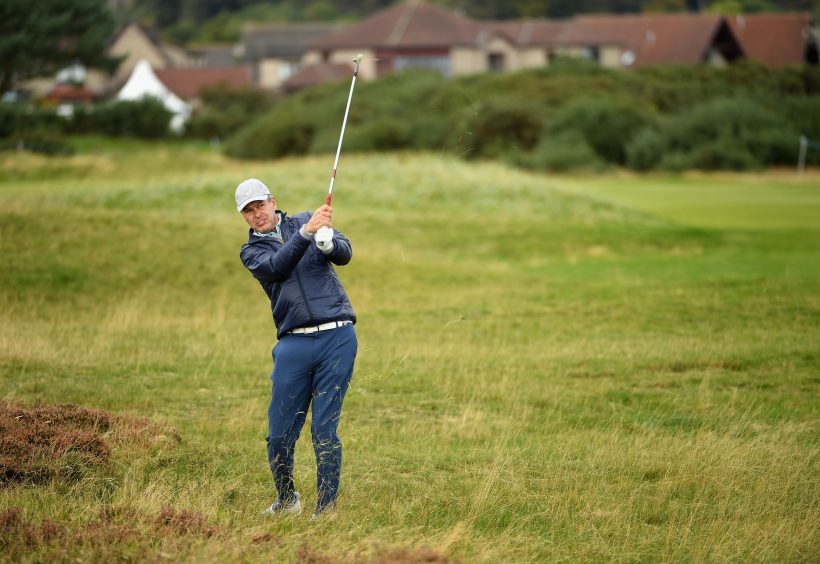 When he's not interrogating would-be entrepreneurs in the Den, the tycoon is a keen golfer and he was making his fourth appearance at the Alfred Dunhill Links Championship.
The entrepreneur has successfully invested in other sports including tennis, but called out for more golf pitches.
He said: "I've always wanted and hoped somebody would come into the Den with a golf investment.
"So, come on everybody, you must have a golf-related idea you can pitch!
"I have invested in tennis and that's doing well.
"We need more people to think of golf inventions."
The eight-handicapper said he always relishes the chance to play St Andrews, Kingsbarns and Carnoustie.
He said: "You know why it's so special — it's the Home of Golf.
"But there are so many great things to come out of it, with the work the tournament does with charities.
"That makes my heart sing."
Played over the Old Course St Andrews, Carnoustie and Kingsbarns, the event incorporated two separate competitions — an individual tournament for the leading professionals and a team championship in which the pros are paired with amateur golfers.
Among the amateurs taking part this year were Ronan Keating, Mike Rutherford, Jamie Dornan, Sir Steve Redgrave, Sir Anthony McCoy, Kevin Pietersen, Sir Ian Botham and Wladimir Klitschko.
Former world heavyweight boxing champion Klitschko was returning after a nine-year gap and he compared the weather in Carnoustie to California.
He said: The weather has been so much better this time than nine years ago when it was rainy and windy.
"It was like California at Carnoustie.
"It has been a lot of fun and another thing you learn from golf is that even the professionals miss shots."
Former cricketer Sir Ian Botham paid tribute to the positive attitude of former marine Ian Bishop who lost both legs above the knee in Afghanistan.
Bishop — who stepped on an improvised device in 2009 — went on to become only the second person in the UK with a double amputation above the knees to walk unaided.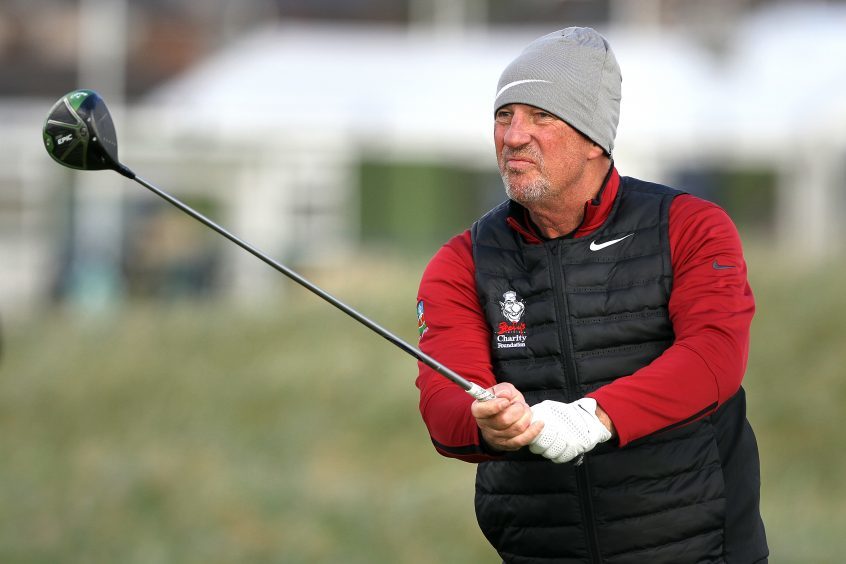 Sir Ian — who was in a four-ball with Bishop — praised his new friend's work with the On Course Foundation, which is a charity which offers injured servicemen the chance to play golf, work with professional coaches and find work in the golf industry.
"He's gone out there and told people it's not the end of the road," he said.
On Saturday night St Andrews came alive with a spectacular fireworks display ahead of Sunday's final round.
Cricketer Kevin Pietersen said: "It's always one of the highlights of an amazing week."