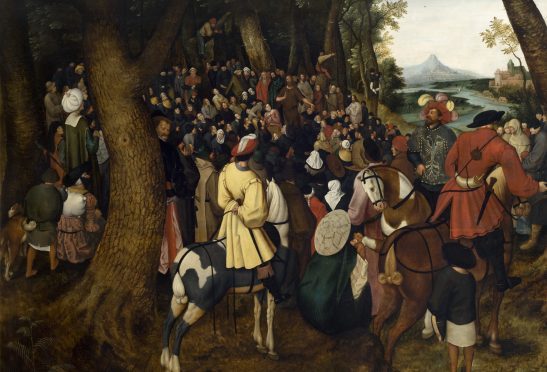 Angus Council should consider selling its £5 million fine art collection to pay for vital frontline services, a councillor has claimed.
Two large, 400-year-old paintings by Flemish artist Pieter Brueghel the Younger, which are on display at Arbroath Library, are worth more than £2 million each.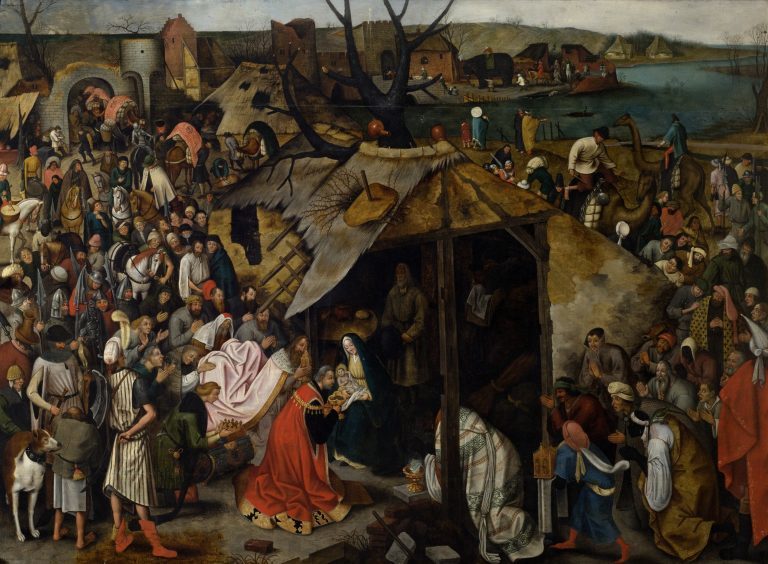 The other five works – worth around £670,000 according to Angus Council – are not on public display. Four are within the debating chamber at Town and Country Hall in Forfar while another painting is in storage awaiting restoration.
With the council finances coming under increasing pressure, Monifieth and Sidlaws councillor Ben Lawrie said now is the time for the council to consider raising funds by selling the collection.
He said: "I'm sure they're of significant cultural value but I don't see how this benefits the average Angus resident.
"With money so tight, selling them should be an option on the table. This amount of money could stretch a long way. This is something that should be debated.
"There are a lot of important and difficult decisions that have to be made and everything needs to be looked at."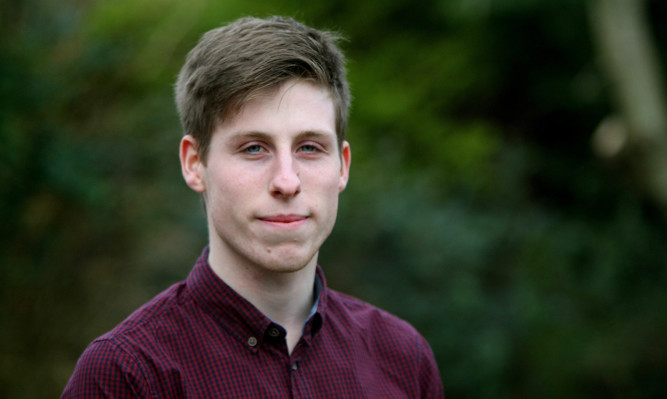 Last month the council was warned by Audit Scotland it needs to make "unprecedented" changes to achieve a financially sustainable position with an estimated funding gap of £38m over the three years from 2018/19 to 2020/21.
Brueghel's work is much sought after, with Sotheby's recording several sales in excess of £4m for smaller pieces of work. The council collection was last valued in 2010.
Arbroath councillor David Fairweather mounted a passionate defence of the paintings saying he would "strangle" anyone who suggested they are sold.
He said: "If our council, in their wisdom was to suggest, even in difficult times, to sell the family treasures, I would be vehemently against it. There are superb works of art.
"As far as selling them, if someone mentioned that to me? I would want to strangle them.
"How could anyone possibly want to get rid of these works of art. They could be worth £3m or £4m each.
"I think the sale price would be unbelievable at auction but they are not for leaving Angus as far as I'm concerned.
"Selling them would only benefit the council in the short term.
"It's up to the council to balance their books and selling these paintings is not the answer."
However, Chloe Westley, campaign manager at the TaxPayers' Alliance, said the council should "explore every avenue" for raising funds.
She said: "Residents in Angus are already paying more in council tax and for services such as waste collection to fund gaps in the council's budget, so if the council does own assets of these values it should consider selling or auctioning them off.
"It's important for councils to explore every possible avenue for saving money before asking local residents to pay more."
Angus Council could not confirm any legal restrictions on selling the Brueghels at the time of going to press.