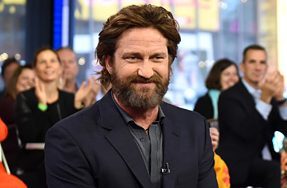 Film hunk Gerard Butler has blamed an Arbroath lighthouse keeper for his shaggy appearance.
The Paisley-born actor appears alongside fellow Scot Peter Mullan and newcomer Connor Swindells in Keepers.
He plays Arbroath lighthouse keeper James Ducat who was one of three men to vanish without a trace from the island of Eilean Mor in the Outer Hebrides in 1900.
Butler sported a shaggy beard, a flat cap, cable-knit jumper and thick coat while filming his role as Ducat who was a 43-year-old with more than 20 years' experience in lighthouse-keeping.
The six-week shoot in Dumfries and Galloway finished in May but Butler has kept his facial hair since the film wrapped.
He explained his hirsuteness is due to possible Keepers reshoots.
He said: "I had this beard for a character but we've been waiting to do this additional photography for it. Every two weeks I'm trimming it to look like the character.
"Now I let it grow and I got caveman, then I got ape – the last one that I got was basically Wolverine and I'm sticking with that."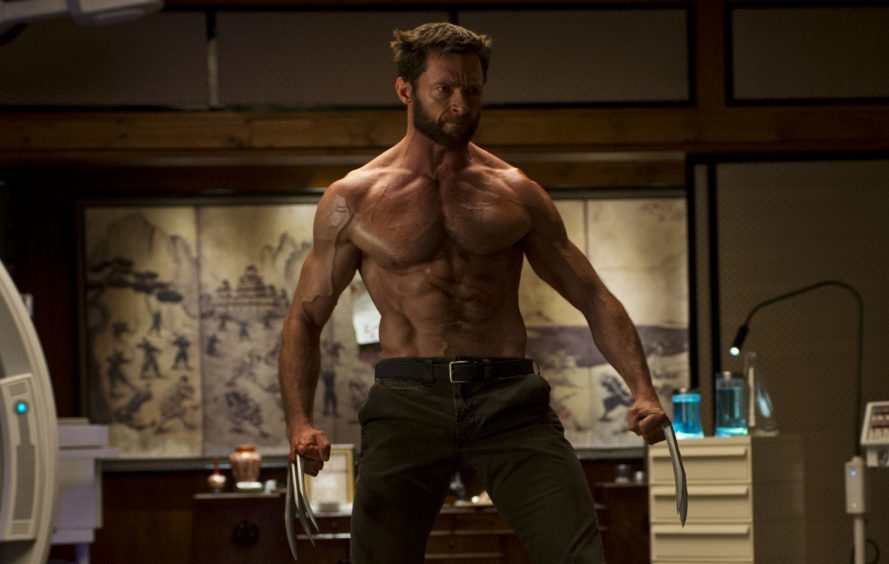 Butler has also told how he was admitted to hospital after being injected with the venom of 23 bee stings, despite his mum being a big fan of the insects.
The Scottish actor said he had misused a recommended remedy to ease aches and pains from performing movie stunts, and the result sent him into anaphylactic shock.
He used the supercharged artificial bee sting following 12 hours working on wires in a 65lb spacesuit for new sci-fi thriller Geostorm.
There was a sense of irony in Butler's latest revelation given that in 2013 the hunk joined his bee-loving mum Margaret in the fight to save a garden in Comrie from being turned into a Co-op.
Developers wanted to build a Co-op convenience store on the site of the much-loved Bumblebee Square garden in the Perthshire village where she lives.
The 47-year-old Scot plays satellite designer Jake Lawson in sci-fi epic Geostorm as he leads a team of experts trying to prevent the world being wiped out.
Just after finishing Geostorm, he headed home for Keepers which tells the story of three men who vanished without a trace from Eilean Mor on the Herbridean Flannan Isles in 1900.
Just a few weeks into their stint, on December 15, a passing steamer on passage from Philadelphia to Leith noticed the light was not working, which it reported three days later when it docked in Oban.
A relief vessel, the Hesperus, carrying supplies and a relief lighthouse keeper Joseph Moore, had been due to arrive on Eilean Mor on December 20 but had been delayed until Boxing Day due to rough seas and dangerous weather.
Mr Moore rowed to shore and found the lighthouse in complete darkness.
Inside the beds were unmade and the clock had stopped.
A chair had been overturned and a pair of oilskins was still on its hook, indicating that one of the three men had gone outside without dressing for the wild winter weather.
There was no sign of Ducat or the other men.
The lighthouse log was kept up to date until December 15.
The final entry read: 'Storm ended, sea calm. God is over all'.