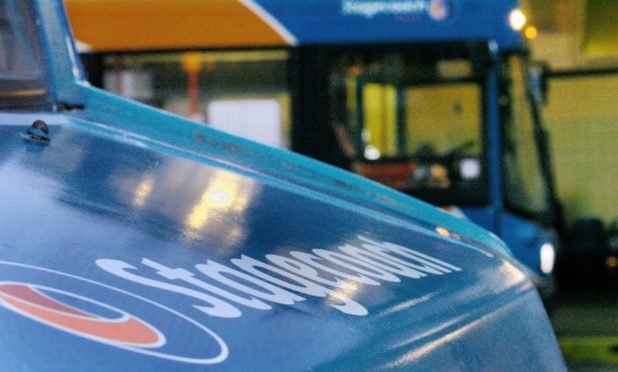 Stagecoach has been criticised after a customer claimed a driver did not know how to connect an access ramp for a wheelchair-bound customer in Angus.
The driver is said to have stated he had not received the required training to install the ramp when local councillor Craig Fotheringham requested it for his friend on Saturday.
The ramp was eventually correctly put in place after a member of the public helped the driver by explaining how to use it.
The company has apologised for the incident and said all drivers are provided with extensive training in how to use the access ramps.
The pair were about to board a bus to Arbroath at around 7pm when the problem occurred, with Mr Fotheringham describing the situation as a "disgrace".
The Scottish Conservative representative for the Monifieth and Sidlaw ward said: "You would think that kind of training would be part of every driver's induction.
"I find it very surprising that this could happen in a company like Stagecoach. If there are ramps on board the bus then surely there is an expectation it will be used.
"Every driver should have full training to make sure they know how to use it. I did believe the driver when he said he didn't know how. I don't doubt him at all and I don't have any issues with him. He was absolutely fine with us.
"It was just lucky that my friend was able to show him what to do and we managed to get on the bus but I just find it unbelievable. I've never heard of a complaint like this before."
David Frenz, operations director for Stagecoach East Scotland said: "We are very sorry for the impact this incident has had on the customer's journey.
"We have received a complaint regarding the matter which is being investigated and we will follow our internal procedures as required.
"All our drivers go through extensive training to ensure the safe operation of ramp equipment fitted on our buses and coaches and we will ensure refresher training is provided as required."