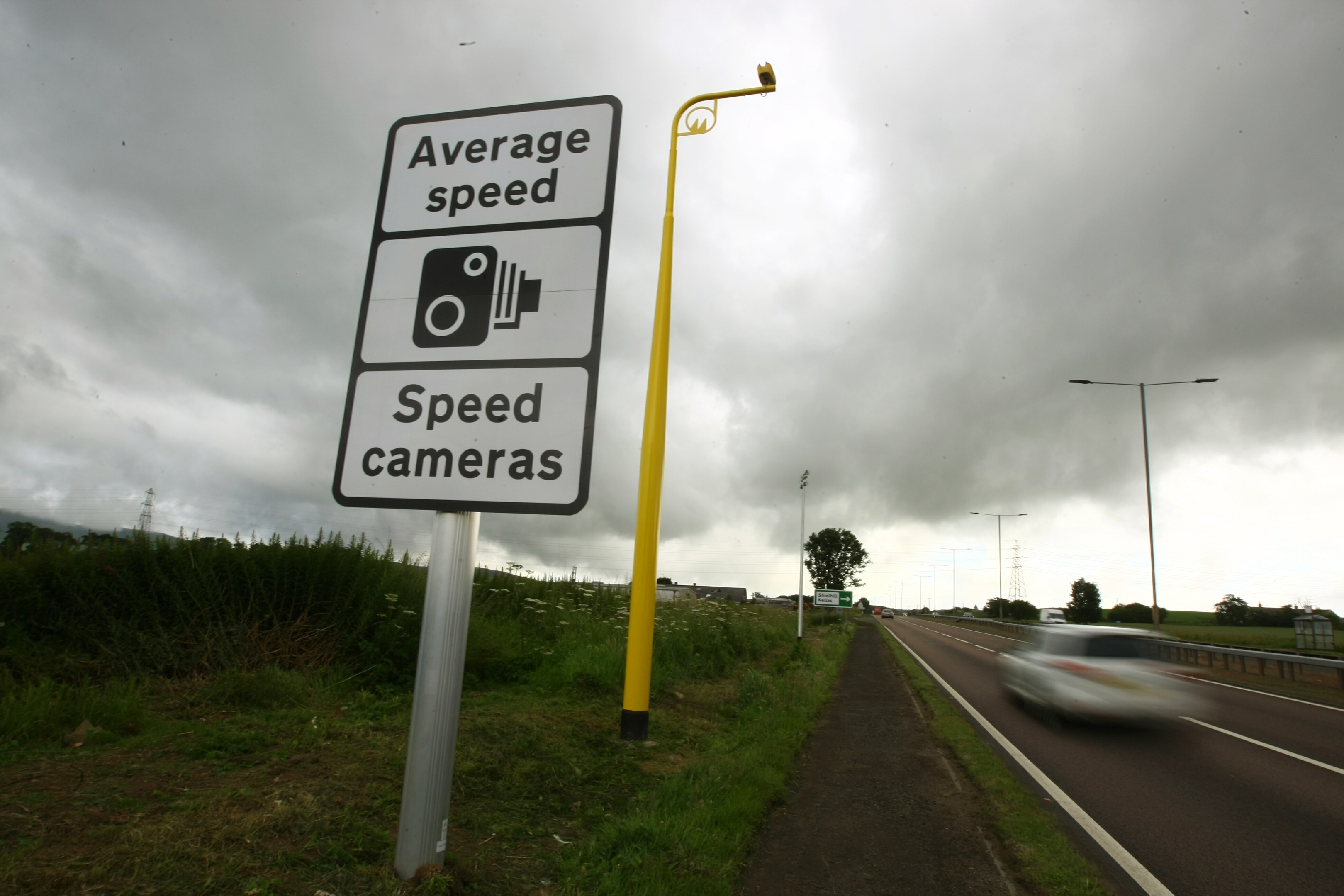 Controversial average speed cameras will go live and track drivers over 50 miles of the A90 between Dundee and Stonehaven on Tuesday.
The new £2 million system will replace more than 40 fixed speed cameras and mobile patrols in a bid to lower the number of deaths on the main stretch of road connecting Aberdeen and Dundee.
It was ordered by ministers after three fatal collisions and six others involving serious injuries on the dual carriageway in 2015.
There are 15 cameras installed on both sides of the carriageway.
The A90 cameras will be the third such scheme in Scotland, following the introduction of average speed stretches on the A77 in Ayrshire in 2005 and the A9 between Dunblane and Inverness in 2014.
Critics of average speed cameras believe they are more about making money through fines than improving safety, but figures from the A9 show the number of fatal and serious-injury casualties has fallen by around 40% since cameras were introduced.
Transport Minister Humza Yousaf said the system will help reduce A90 collision rates "and save lives".
He said: "I have confidence that the average speed system, which is now operational on the 51.5 mile stretch of the A90 between Dundee and Stonehaven, will help save lives. The evidence from other average speed systems across Scotland continues to demonstrate the various benefits these cameras will bring to drivers.
"I am aware that more than three in every five vehicles between Dundee and Stonehaven are speeding with one in five exceeding by over 10mph. While the previous strategy of fixed cameras and mobile enforcement saw casualties reduce at a number of camera locations across the route, average speed cameras will help to make the A90 safer for all road users.
"The Scottish Government is committed, through Scotland's Road Safety Framework to 2020, to achieving safer road travel and working towards an ultimate vision of zero fatalities and reducing the number of serious injuries on our roads. Six people have lost their life on the A90 between Dundee and Stonehaven since 2014. Any death on our roads is one too many, and I look forward to seeing similar results on the A90 as we've seen on the A77 and A9 in reducing casualties and improving driver behaviour."
Bill Bowman, Scottish Conservative MSP for the North East region, said: "Any proven reduction in the number of accidents on the A90 will be welcome.
"But speed cameras should be used sparingly in areas of high visibility.
"There is a feeling that the Scottish Government is installing these to generate revenue rather than safety.
"Many dual carriageways could benefit from upgraded junctions and lay-bys, rather than putting up another camera."