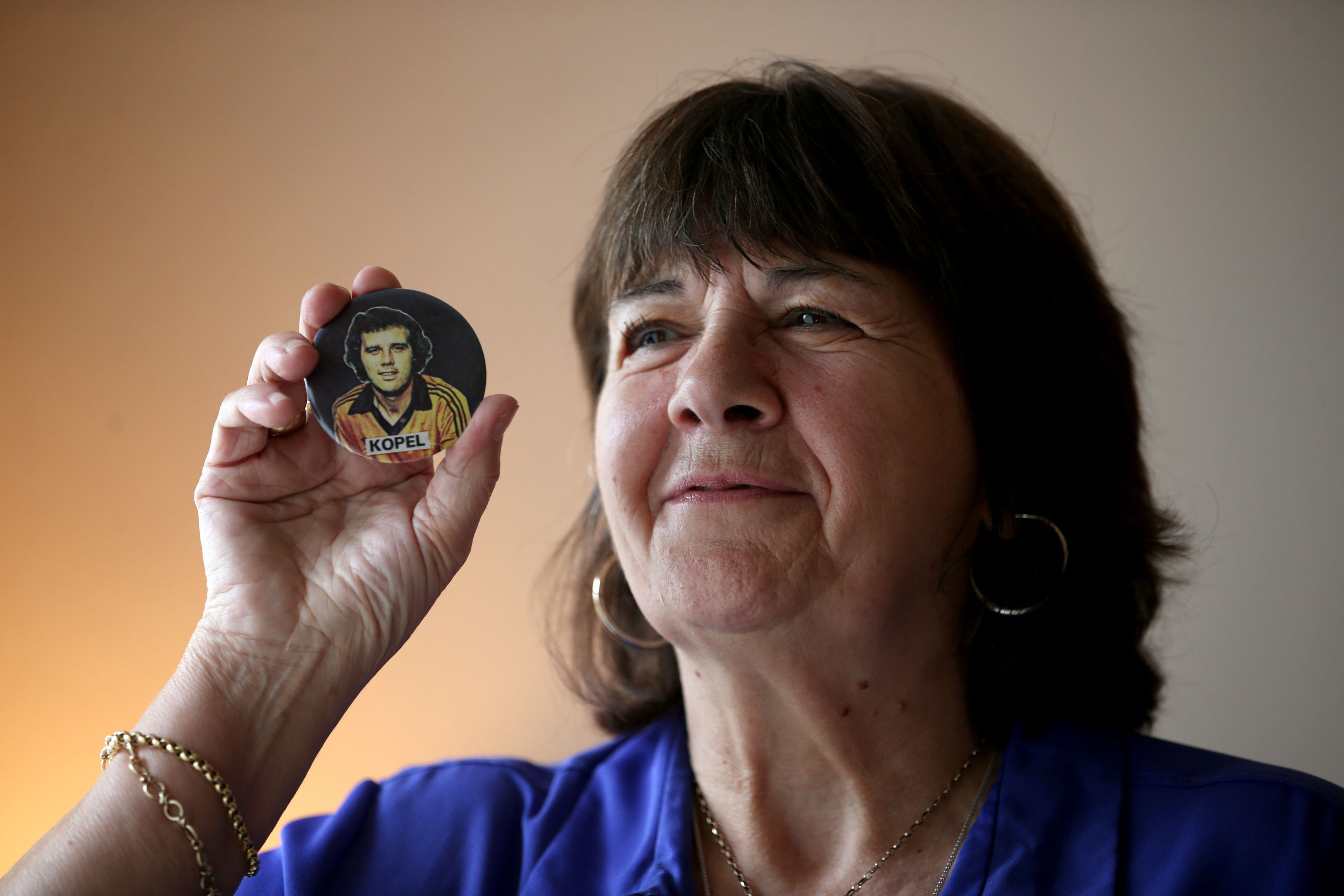 Amanda Kopel has been named Public Campaigner of the Year at the Scottish Politician of the Year awards.
Mrs Kopel from Kirriemuir accepted the honour in recognition of her work to extend the provision of free personal care to those aged under 65 with degenerative conditions.
Delighted to see my friend and all round superwoman, Amanda Kopel win the Public Campaigner of the Year Award for Frank's Law at #politicianawards17. As Amanda said people under 65 in Scotland need Frank's Law today – the SNP are in extra time – it's time to deliver Frank's Law. pic.twitter.com/LmK5LQXVFE

— Miles Briggs MSP (@MilesBriggsMSP) November 17, 2017
It follows the success of her Frank's Law campaign, which was backed by The Courier.
The new legislation, which is due to come into force in April 2019, will benefit at least 9,000 families in Scotland by extending free personal care to people with dementia under the age of 65.
Mrs Kopel spearheaded the campaign in honour of her late husband – Dundee United legend Frank – who died in 2014 after a battle with dementia.
As she accepted the award, she vowed she was "going into extra time" and urged politicians to usher in the changes sooner.
Mrs Kopel said: "There are no words that I can say after winning this prestigious award – I feel so honoured and extremely humbled to have won it.
"This is only the first round of the battle for justice, equality and fairness. There is still a long way to go, but with the continuing help of Frank's Army behind me we can win that battle.
"Mine and Frankie's wish was to help the under-65s who were being blatantly discriminated against in Scotland by having to pay for personal care before they reached 65.
"I know my soulmate Frankie was standing right beside me as I picked up that award, and that award was for him and also for the under-65s in Scotland who need the benefit of Frank's Law as soon as possible and certainly before the date of 2019.
"Time is so very precious to everyone of us, and some under-65s do not have time on their hands.
"Time waits for no one."
Frank's Law will benefit all under-65s living with dementia, when they are assessed as in need of personal care, as well as those who have other diseases, disabilities, illnesses and conditions.
The Scottish Conservatives led the parliamentary campaign for the adoption of Frank's Law, culminating in a member's bill being lodged by shadow health secretary Miles Briggs.
Mr Briggs said he was delighted to see Mrs Kopel win the award and described her as an "all round superwoman".
He said: "As Amanda said, people under-65 in Scotland need Frank's Law today."
The Campaigner of the Year award, sponsored by the Herald, follows the Great Scot award Mrs Kopel has already collected.
The Courier's Frank's Law campaign is also in the running for the Campaign of the Year title at the UK Press Gazette Awards.