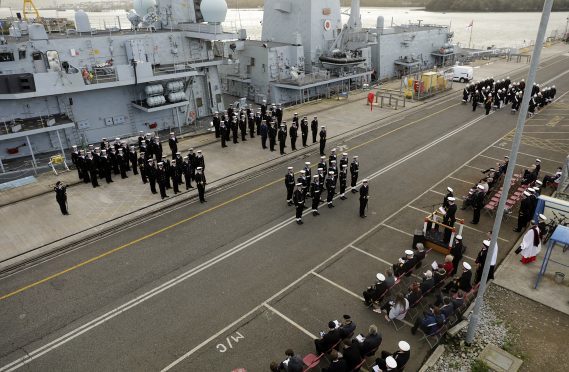 The provost of Angus has sailed into a political storm over his participation in a Plymouth ceremony to welcome HMS Montrose back to the Royal Navy fleet.
Retired Black Watch Major Ronnie Proctor represented the county in his role as the area's civic figurehead at last month's Devonport rededication ceremony following a multi-million pound upgrade of the Duke-class frigate.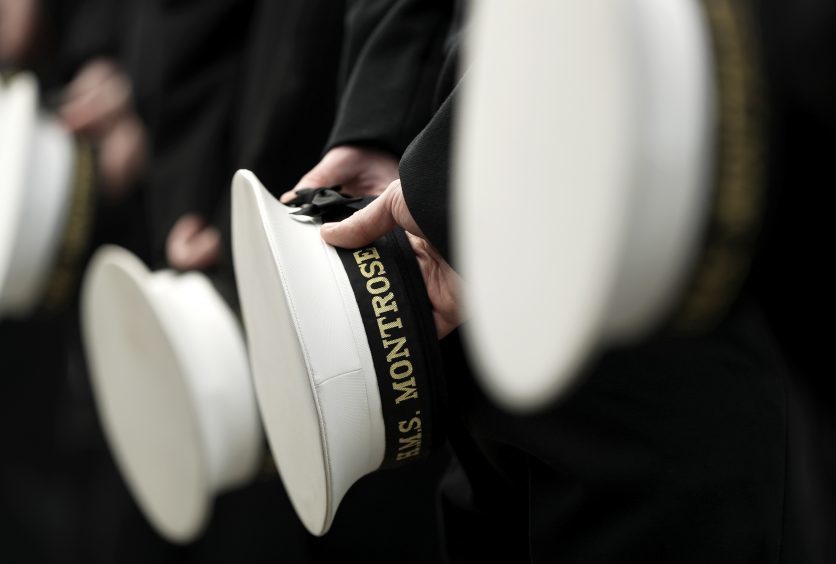 But the near £1,300 cost of sending the provost and Angus Council officer John Davie to the event has been criticised by Angus Council's SNP opposition group, who accused the coalition administration of the cash-strapped authority of "taking their eye off the financial ball".
In a robust response, Kirriemuir councillor Mr Proctor has accused his critics of "petty, political rubbish" over the trip to a vessel which was granted the Freedom of Angus in 2002 and is hopeful of making a return to her namesake port in 2018.
Angus SNP group deputy leader Bill Duff said the opposition group had learned the trip south had come in at £1,267.
Deputy Angus Lieutenant Robina Addison was also part of the Angus contingent, but it is understood her expenses were not met by the council.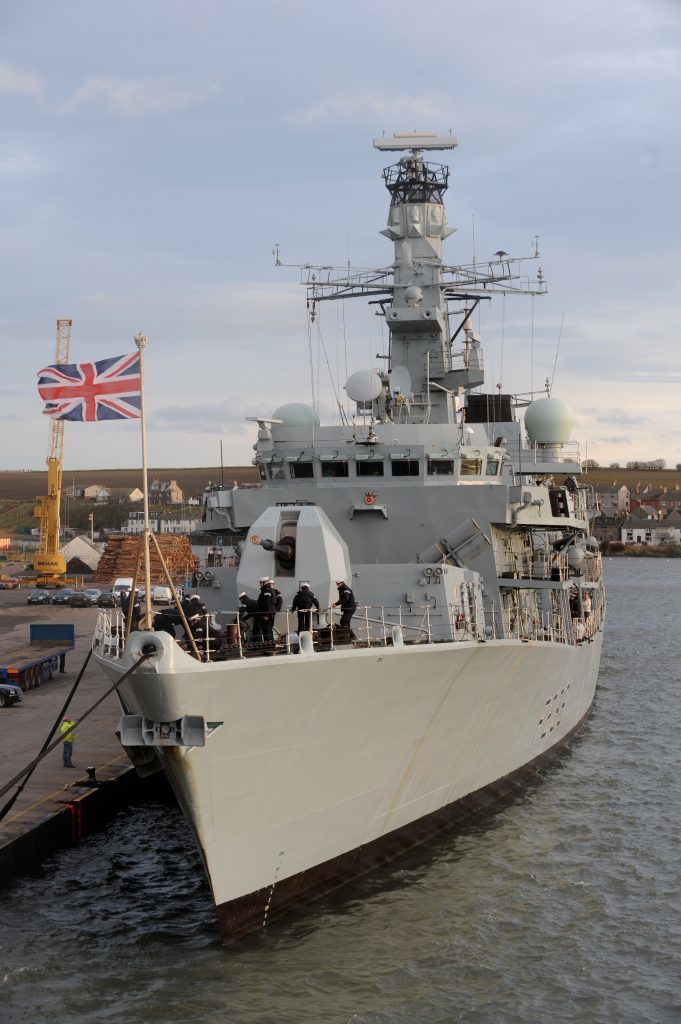 Montrose councillor Mr Duff said: "I am astounded that during a period when we are forced to lose a huge number of loyal council staff and make a number of emergency budget cuts, we are spending money sending the provost to a ceremony in Devonport that will not benefit Angus citizens or the Angus economy."
In response, the provost said he was saddened and angered by the criticism.
"The link between the armed forces — and in this particular case HMS Montrose which is affiliated to the area and the town — is extremely important.
"The ship's commander, the ratings and all of the other Royal Navy personnel involved at Devonport were very pleased that the provost and a deputy lieutenant of Angus had made the effort to go down there to be part of what was a significant and special event.
"We hope that HMS Montrose will visit Angus in September next year and I think our participation there showed the support of the area for our armed forces.
"It is all very well shouting about that support, but sometimes you have to put your money where your mouth is and costs were kept down to a minimum — what's the price of morale and goodwill?"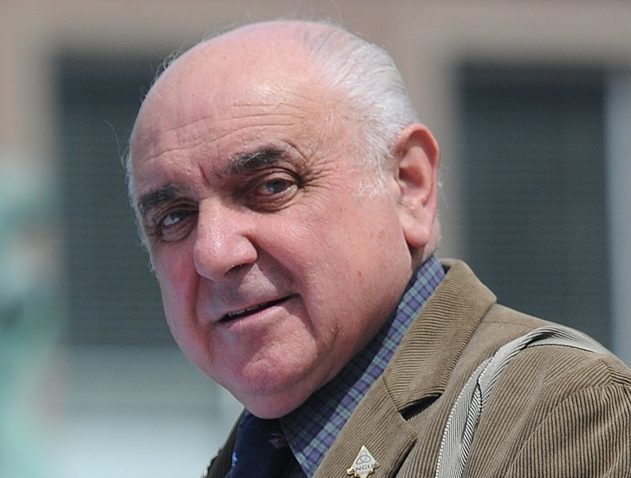 The provost added:"Myself and council officer Mr Davie actually paid for some of our meals from our own pocket and everything was done for as little cost as possible. It was not a case of going down there on a swannie."
He added: "The SNP group should also be mindful that when the late Helen Oswald was provost, she also went down to a ceremony at HMS Montrose with her husband.
"I am sure he would have paid his own trip, but I went on my own and although the council's financial landscape has changed it would have still been a pretty challenging one at that time.
"This is petty political rubbish and almost the same as getting rid of the annual kirkin' of the council ceremony."
An Angus Council spokesperson said: "The overall figure was £1267.08 for the provost and a council officer to attend.
"This included travel costs of £794.75, accommodation and meals costing £181.84, and staff costs.
"Any costs concerning the deputy lieutenant's attendance were not met by Angus Council."