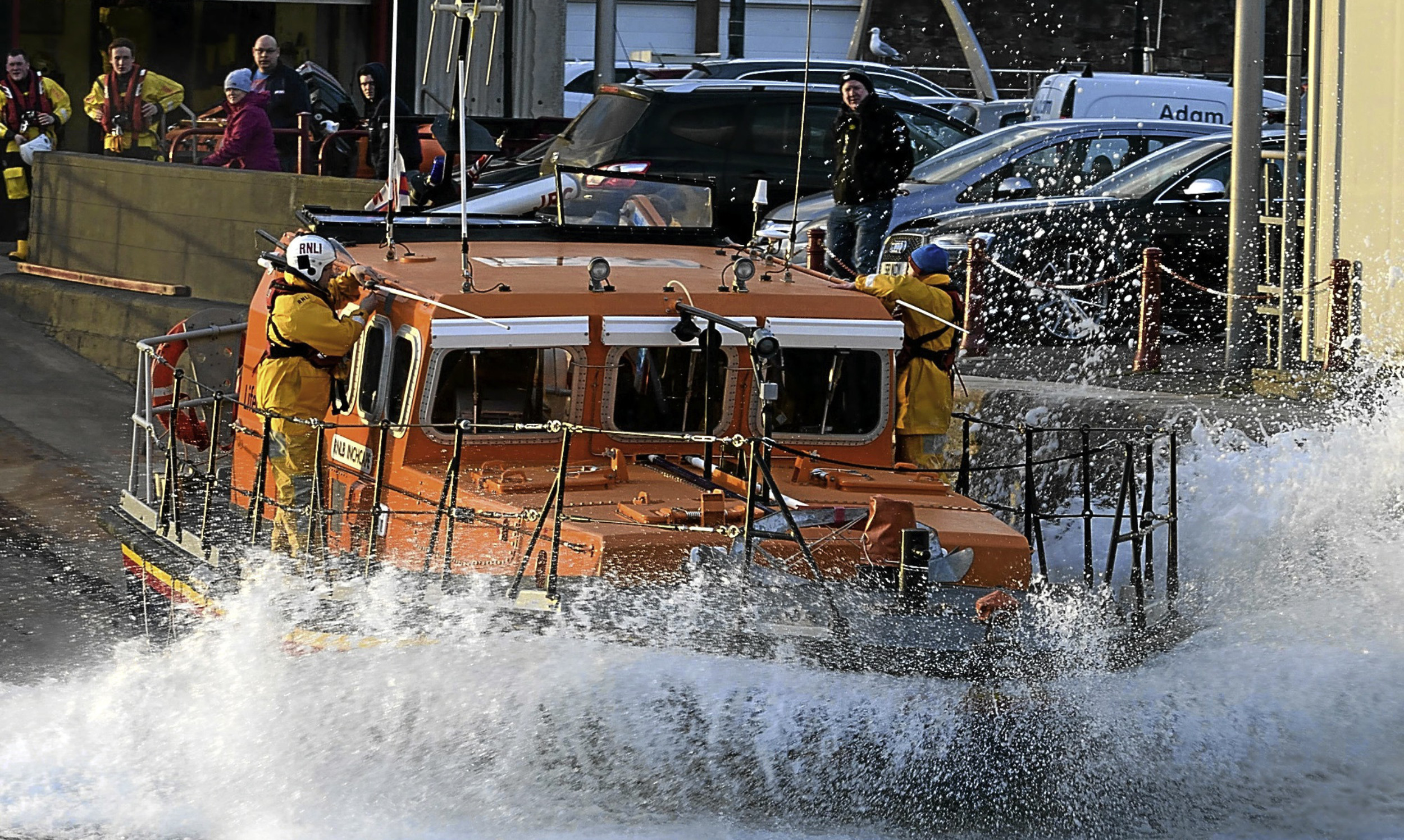 A senior crew member has been dismissed as part of a high-level investigation into an allegation of serious misconduct at Arbroath Lifeboat Station.
The dramatic development emerged at the weekend as the RNLI continue to investigate the complaint which has grounded the station's all-weather lifeboat.
The other D-Class inshore craft Robert Fergusson remains available to deal with call-outs but fears have been raised that lives could be lost if a serious situation arises.
No fresh details of the alleged incident – believed to involve inappropriate behaviour involving someone from outwith the Arbroath crew – have been released.
A spokesman for the RNLI said: "Following an investigation into a serious incident of misconduct at Arbroath Lifeboat Station a crew member has been permanently stood down with immediate effect.
"This is part of an ongoing investigation.
"The all-weather lifeboat will remain off service for the time being.
"The inshore lifeboat will remain on service.
"All-weather lifeboats in Broughty Ferry and Montrose can respond if the services of an all-weather lifeboat are required in the Arbroath area."
Lifeboat chiefs said they can't yet say when the all-weather lifeboat will be back on service.
Some crew members at the station remain stood down while the investigation continues.
A source said morale had hit rock bottom as a result of the crisis.
He said: "A lot of the volunteers are holding down other jobs worrying what is going to come from this investigation.
"One volunteer told me that his family heard rumours before he did.
"The RNLI are keeping very tight-lipped as they are worried funding could be cut and stopped because of the mess of this complaint.
"I'd be surprised to see the boat in action anytime soon, however bosses at the top need to wrap this up as soon as possible, get a move on with the investigation and get that boat back available."
The source said the timing could not be worse, since the darker days and nights and stormy seas made it a prime time for for accidents and incidents.
"Relying on boats from Broughty Ferry and Montrose isn't good enough," he added.
"It's time consuming and could cost lives in the time it would take to dispatch services to the area if needed.
"The volunteers go above and beyond and give up their time and sometimes their own money in getting out of bed at 4am to do what they do.
"The job the RNLI volunteers do is amazing, however all this drama is causing frustration and lack of trust amongst the crew."