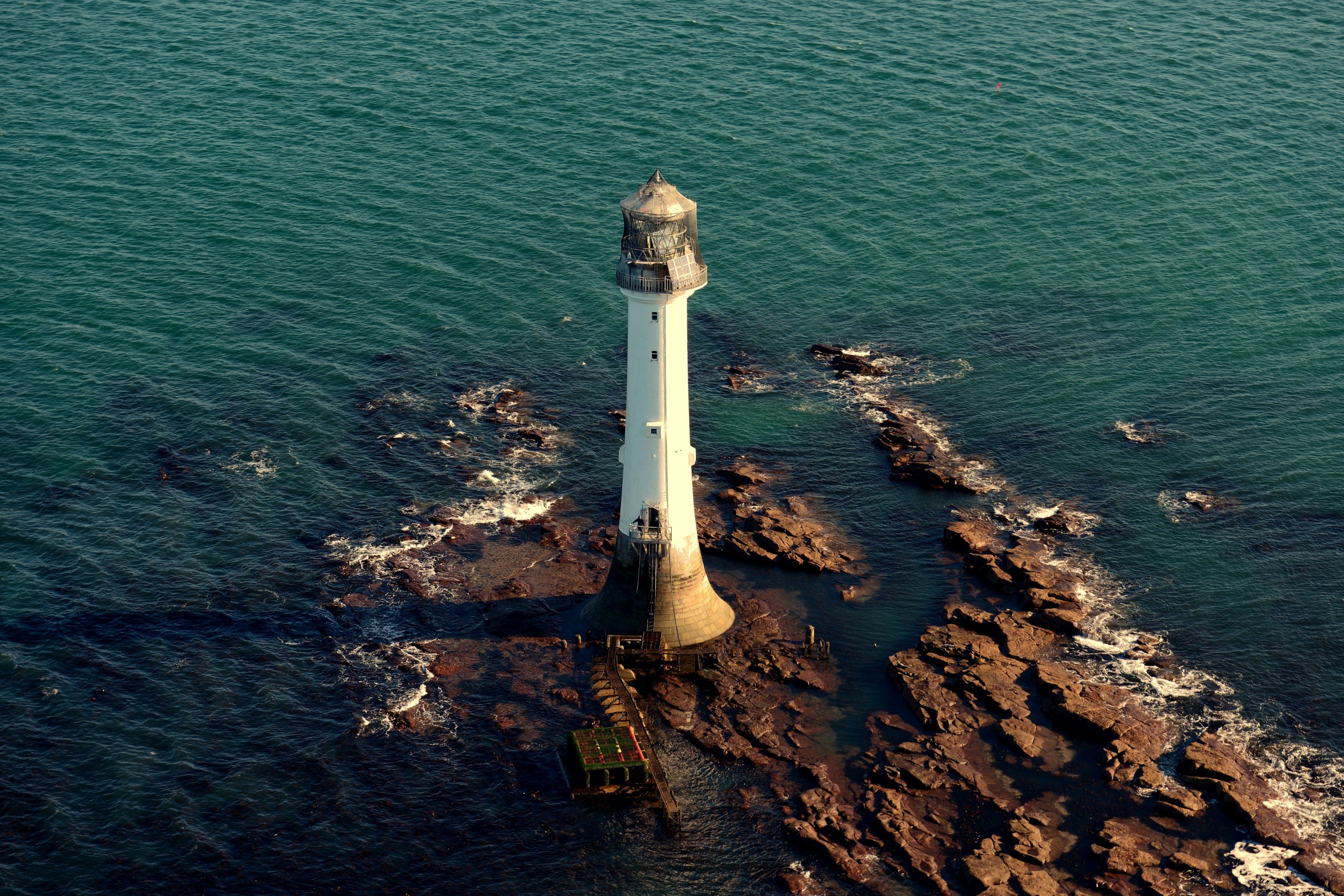 He was the famed designer and builder of lighthouses whose finest achievement was the construction of the Bell Rock off the coast of Arbroath.
Now a plaque honouring the life of Robert Stevenson has been unveiled outside his Edinburgh birthplace by Stevenson's great, great, great grandson James Will.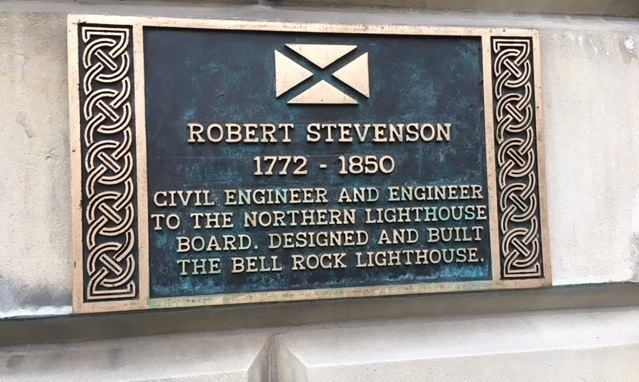 Stevenson was born in 1850 in the city's Baxter's Place, now a Marriott hotel, and was the grandfather of Treasure Island author Robert Louis Stevenson.
The hotel, along with the Lantern Room restaurant and bar, includes images of Stevenson's famous Bell Rock Lighthouse, technical drawings and maps that appear in the public areas and in every room.
A bust of the engineer sits in the foyer and the hotel's boardroom is called The Stevenson Room.
Mike Bullock, Chief Executive of the Northern Lighthouse Board, said: "We are delighted and proud to see the unveiling of this plaque at Robert Stevenson's former home.
"Stevenson made a huge contribution to the safety of mariners in Scottish and Isle of Man Waters, and it's only right we continue to remember and celebrate the life of this amazing engineer and recognise the historical significance of Baxter Place."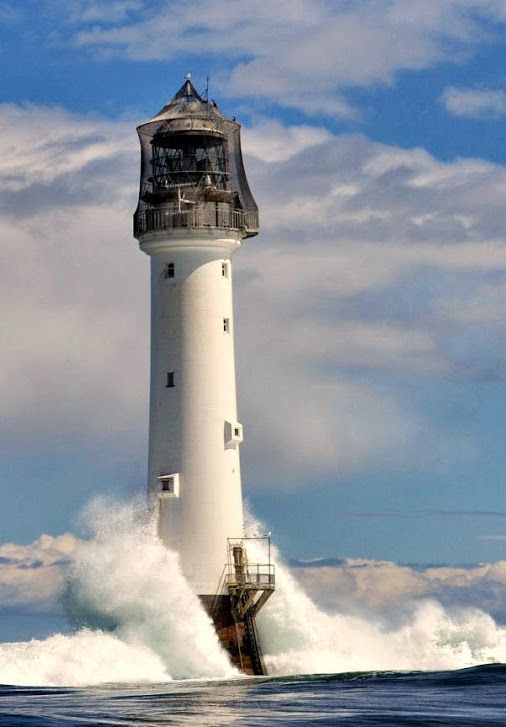 Mr Bullock and the Marriott Courtyard's general manager, Douglas Winfield, all worked with the hotel's designer during the building's refurbishment to ensure that the spirit of Robert Stevenson was retained.
For more than 150 years Robert Stevenson and his descendants designed most of Scotland's lighthouses.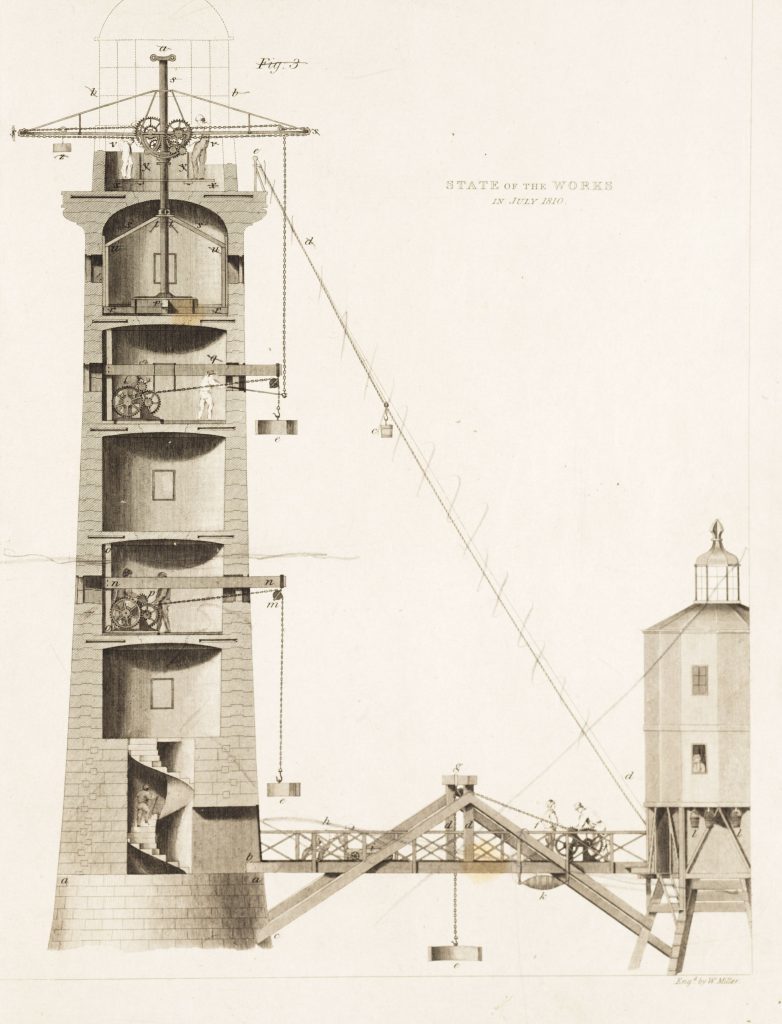 Stevenson proposed the construction of a lighthouse on Bell Rock as early as 1899 but the cost and scale of the project frightened the other members of the Northern Lighthouse Board.
The plan was reconsidered following the loss of the 64-gun warship HMS York and all of its 491 crew.
Also known as the Inchcape, the Bell Rock was built over three years from 1807 to such a standard it has not been replaced or adapted.
The lighthouse operated in tandem with the Signal Tower shore station, built at the mouth of Arbroath harbour and now home to a museum.