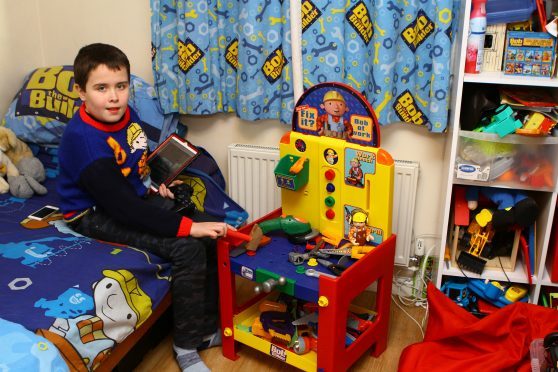 Christmas was saved at the 11th hour for a young Bob the Builder fan from Carnoustie.
Graham and Farrah Mackenzie's last-gasp Christmas Eve social media appeal came up trumps with just enough time to spare for Santa to deliver a vintage electronic work bench to Bob's biggest fan.
The couple's son Cam suffers from autism which severely impacts his ability to communicate with his family.
Mum Farrah said her "amazing little man" has asked for just two things in the past nine and a half years.
She said: "The first was last Christmas Eve when he asked for a vintage Bob the Builder hat that opened up with mini Bob figures.
"Given Cam's special interest is purely Bob the Builder, who is now classed as 'vintage Bob', as he doesn't like the new CGI version, we tend to pick up most of his Bob stuff at car boot sales and on eBay.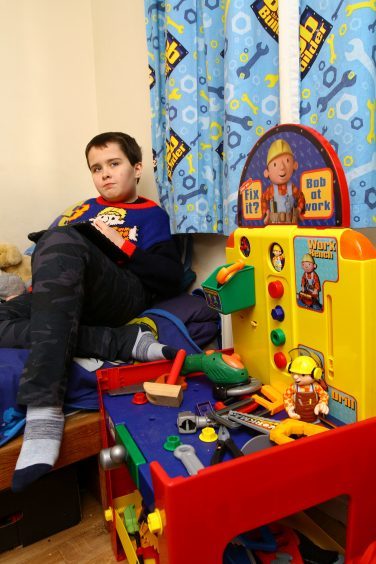 "Obviously those options aren't open to you on Christmas Eve.
"But last year the power of Facebook saved Cam's Christmas.
"I put up a post and a lady in Forfar sent me a message to say she had the Bob hat and we could have it.
"There was a huge sigh of relief in the Mackenzie household and the panic was over."
This year Cam did it again and came down the stairs on Christmas Eve afternoon with a vintage Bob the Builder electronic work bench he found on Google images and said: "Cam wanting. Get it mama. Get Bob please".
Graham and Farrah laughed at what she described as "yet another impossible challenge to find a toy that wasn't in stock or available anywhere".
Farrah posted on her Facebook timeline, posted in every group she could think of and hoped someone would come up trumps.
She found two on Gumtree but as they were in London or Glasgow there was no way they could get either in time for Christmas.
Farrah said: "We reconciled ourselves that we could sort the Glasgow one for his birthday in February, and then once again Facebook came up trumps.
"Spookily it was from a childminder in Forfar who had one in her shed, which she wanted us to have and was absolutely adamant she wouldn't take a penny for it."
Childminder Nikki Reid was delighted she could save the day for the family which also includes Cam's younger siblings, twins Craig and Freya who are seven.
Farrah said: "My husband was immediately dispatched to collect, and we cannot begin to say thank you as this lovely woman has truly shown the spirit of Christmas to our darling boy."
Farrah said she would also like to thank "the people who invented Facebook for saving Christmas for us".
But she's admitted she's hoping there isn't a third time next Christmas.
"I'm not sure the stress levels can take it!" she added.