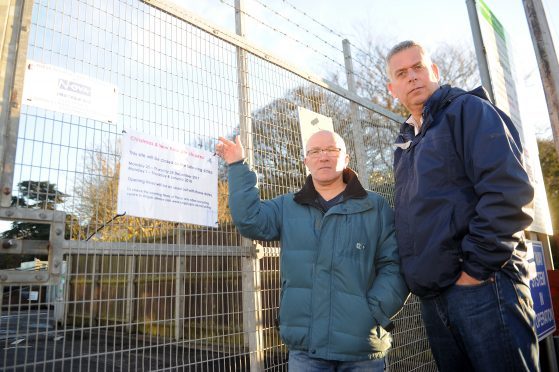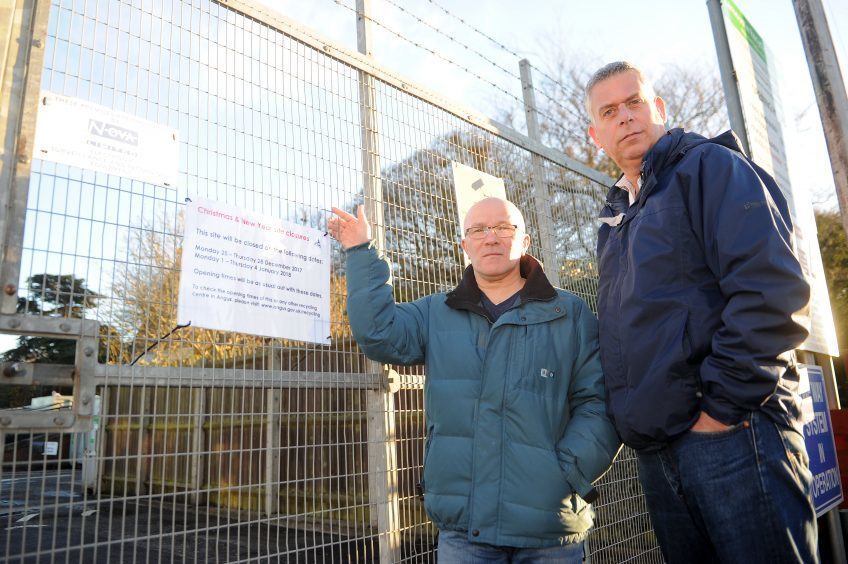 Carnoustie residents won't be able to dispose of their Christmas rubbish at the town's skip until Friday.
Centres across Angus were shut on Christmas Day and Boxing Day but Carnoustie remained closed on Wednesday and locals have been advised it won't re-open until Friday.
The prolonged closure has been described as unacceptable by Independent councillors Brian Boyd and David Cheape.
Mr Boyd said: "Carnoustie residents won't be able to dispose of their Christmas rubbish until Friday.
"How can anyone think this is acceptable?
"We all pay the same council tax as everyone else so why is this happening?"
Angus Council said Wednesday's closure was down to Carnoustie recycling staff using their public holiday entitlement, while the centre was not open on Thursdays as a matter of course.
A spokeswoman said: "As announced in October, opening hours at our recycling changes have changed.
"In Carnoustie the recycling centre is closed on Tuesday and Thursday.
"Our recycling centre staff are entitled to take their public holidays on their next working day.
"Given Tuesday is a non-working day for our Carnoustie staff, our staff are using their public holiday entitlement from Tuesday December 26 and Tuesday January 2 on the following day – Wednesday December 27 and Wednesday January 3."
The regular Thursday closure means Carnoustie's skip will not re-open after the New Year until January 5.
Recycling centre opening times at Arbroath, Carnoustie and Montrose changed at the end of October following a review.
It followed a U-turn on a 2016 decision by the then SNP-led council to approve the closure of the Monifieth dump.
Councillors agreed a raft of revised proposals including the reduced hours at Carnoustie.
Operating times at Monifieth, Forfar and Kirriemuir remained unchanged.
Mr Cheape resigned from the ruling administration over what he described as the poor handling of the review and operational management of recycling centres, and the lack of support in keeping them open.
He said Carnoustie had been unfairly treated as a result of the changes.
He said: "Despite my best efforts around the table at council, the best Carnoustie's recycling yard was to receive was restricted opening hours on some days and closed on others.
"In addition the Carnoustie councillors helped secure the saving of Monifieth recycling centre.
"And the reward? The reward is to have some of the Tory and Independent councillors we have supported to save their yards, stab us in the back on this and other issues."