He's the Arbroath sporting hero whose NFL future could rest in the unlikely hands of rap impresario Sean "Diddy" Combs.
Graham Gano's $12m contract with Carolina Panthers will expire this year, leaving him a free agent in March.
The American football star is understood to be keen to stay on at the club but any decision to re-sign Gano could depend on the next owner after current Panthers chief Jerry Richardson announced his intention to sell the franchise.
https://www.youtube.com/watch?v=mM0-ZU8njdo
Sports insiders say musician Combs is already working behind the scenes to put together an ownership group.
Combs, also known by his stage names Puff Daddy, P Diddy and Diddy, is the world's richest hip hop star with an estimated net worth of $820m.
The collaboration would be the latest remarkable twist in the career of Gano, who was born in Arbroath while his father Mark was posted at RAF Edzell as a US Navy master chief petty officer in 1987.
The player signed for the Carolina Panthers five years ago and made headlines in February 2016 when he revealed how he planned to celebrate if his side won that year's Superbowl.
"Most athletes in America say they'll go to Disneyland when they win a championship," he said. "I'll come home to Arbroath. My wife loves Scotland, and I want my kids to see my country. I'd love to come home and get a cup of tea with the Provost of Angus."
His triumphant return was stymied when the Denver Broncos defeated the Panthers in the final, but Gano remains proud of his Scottish heritage.
Now regarded as a veteran, he is on track to have the best season of any Panthers placekicker in the club's history.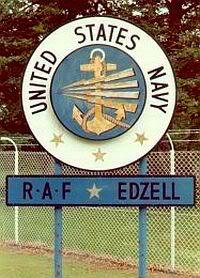 "I'm incredibly thankful for the opportunity to play for an amazing organisation and for the best fans in the NFL," he said.
ESPN national NFL writer Kevin Seifert said the Panthers could fetch a price tag of $2.3 billion – beyond even Sean Combs' means, although he has no shortage of high-profile backers.
"One of the first people to declare interest was Diddy, the entertainer whose net worth Forbes has estimated at $820 million," he said.
"Former NFL quarterback Colin Kaepernick and current NBA star Stephen Curry have said they want to join the group.
"Another name to surface is Edward DeBartolo Jr., who transferred ownership of the San Francisco 49ers to his sister in 2000 because of involvement in a corruption case. He was inducted into the Pro Football Hall of Fame in 2016."
Combs worked as a talent director at Uptown Records before founding his own label, Bad Boy Entertainment, in 1993, which helped create the careers of Faith Evans and the Notorious BIG.
His debut album, No Way Out, has been certified seven times platinum and was followed by successful releases such as Forever, The Saga Continues… and Press Play.