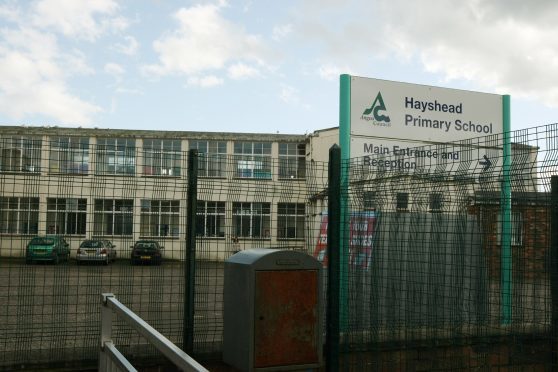 A bid to bring two Arbroath primary schools on to a single campus site has been hailed as good news for the town after a leading councillor welcomed the local authority's notice of intent for the development.
Development standards committee members noted the Proposal of Application Notice (PAN) for the shared campus accommodating St Thomas and Hayshead primaries on the current Hayshead site, with locals set to get their first look at the planned designs before the end of this month.
The two schools will have their own teaching spaces but shared halls and general purpose rooms, with construction work expected to start in September 2019.
A public exhibition is scheduled for Arbroath Academy at the end of this month and town SNP councillor Alex King saisd he was delighted to see the PAN come forward.
"This is final piece in the jigsaw that we have at the moment for the replacement of the Arbroath schools in a ten-year programme," said Cllr King.
"Having picked the Arbroath Schools Project almost out of the waste paper basket in 2012 I am very happy that we are now almost at the final stage of getting all these schools in Arbroath replaced.
"This project will allow us to build the new school alongside the existing school and move the pupils over before demolishing the old school," he added.
The report to committee said the Scottish Government is providing a 50% contribution to this latest phase of the Arbroath Primary Schools Project, totalling £14.6 million.
The replacement of Ladyloan and Muirfield are also part of that phase.
However, there is no support from the Scottish Government for the inclusion of St Thomas within a shared campus, with the additional cost estimated to be up to £2.7 million.
Results of a community consultation will be submitted in the form of a pre-application consultation report and a planning application will not be made until March at the earliest, the PAN report stated.
The shared campus will also include an early years facility, community space, energy centre, parking and associated playground areas.
Head of housing Stewart Ball said: "Whilst the site is not specifically allocated in the Angus Local Development Plan (ALDP), the existing school playing field is a protected open space.
"The site is bound on all sides by existing residential development on St Abbs Road, Seaton Road and Hayshead Road.
"In this case the land subject of the Proposal of Application Notice (PAN) is not specifically allocated in the adopted Angus Local Development Plan (ALDP) for education related development.
"However the site is well established and is already in educational use."