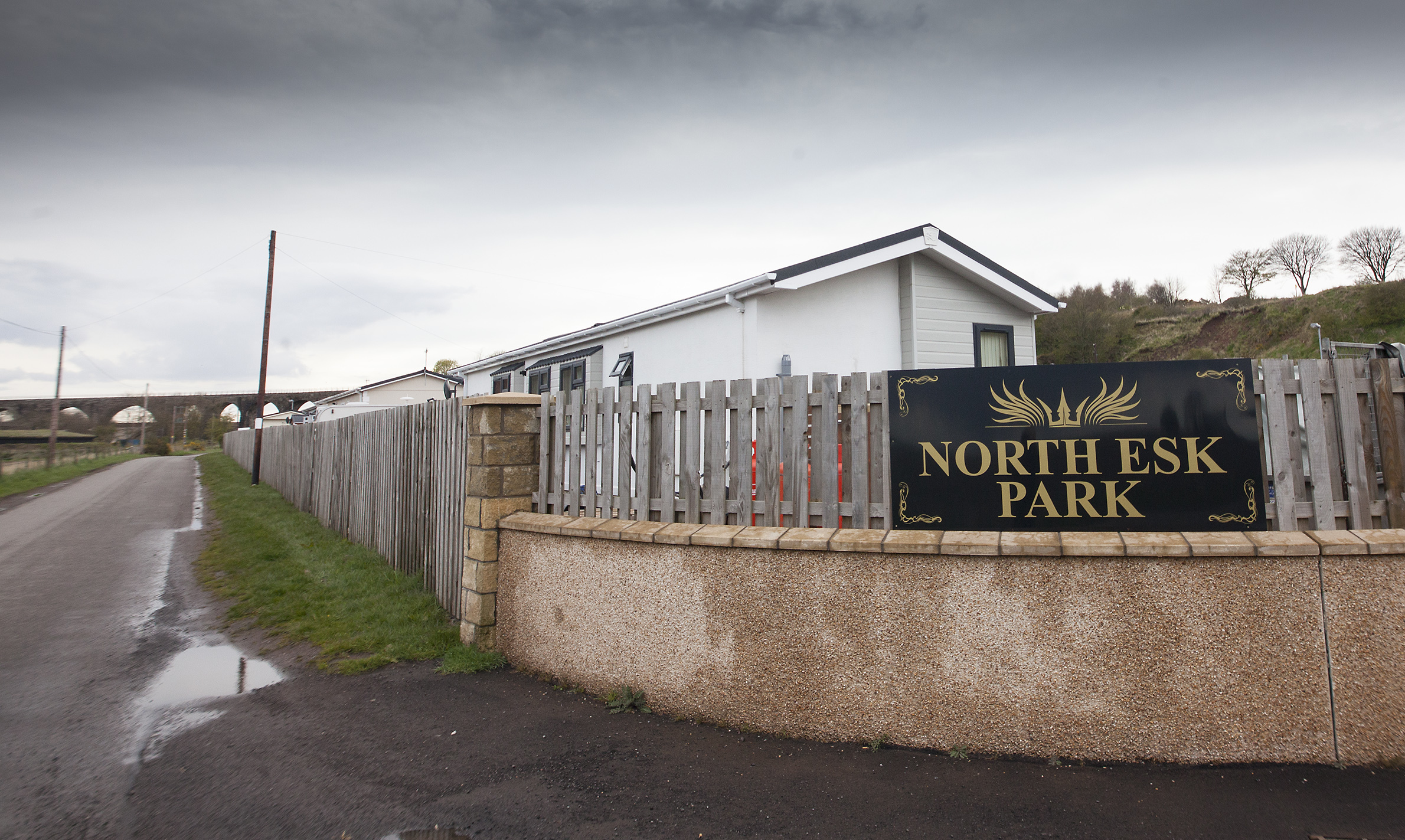 Traveller families have warned of a health timebomb if they are forced to quit their homes in St Cyrus.
The residents living at North Esk Park said young children with special needs and adults with chronic health problems would be put at risk if they go back on the road.
Rachel McMillan, who suffers from Crohn's disease, said her three-year-old daughter, Serenity, will lose the health care which has seen her condition gradually improve since she was born many months prematurely.
"Living a settled existence here at North Esk has been life-changing for us," she said.
"It's been wonderful to see Serenity respond to treatment and my condition is now being properly managed.
"But ever since the Scottish ministers made their decision that the site should close we have been living in fear.
"If the council can't find a solution all that good work could be undone."
She said other children would lose out on the education services which have been established on the site and some families would lose the homes in which they have invested their life savings.
The complex appeared on farmland close to the River North Esk in 2013, triggering opposition from local residents and leading to a lengthy planning battle.
Environmental agency Sepa said the site had flooded in 2002, 2012, 2013 and then in the aftermath of Storm Frank on December 30 2015.
Scottish Ministers overturned retrospective planning permission granted by Aberdeenshire Council and the Travellers were given until July 2018 to leave the site.
An action plan has now been put in place by Aberdeenshire Council to ensure compliance with enforcement and councillors will discuss the situation next week.
Planning consultant Alan Seath, on behalf of the residents, has sent every councillor a letter explaining the case.
He said: "This site has made such a difference to the Travelling community in Aberdeenshire.
"People, young and old, are settled.
"They have friends, share land with their extended families, with relationships formed as never experienced before.
"This cannot happen to the same degree when Travellers are permanently on the road."
Mr Seath said the residents want to avoid the need to vacate the site.
He said the issue of flooding is the most important issue to resolve.
Mr Seath said residents at North Esk have formed a Flood Resilience Group with the assistance of the Scottish Flood Forum.
A constitution has been written and office bearers appointed.
Mr Seath said: "This unprecedented initiative, taken by the Gypsy/Travelling community, demonstrates a commitment to work with others.
"They used their own money with no assistance, at all, from the public purse.
"Now the residents address the issue of flooding when this becomes an issue and again at no cost to the council."