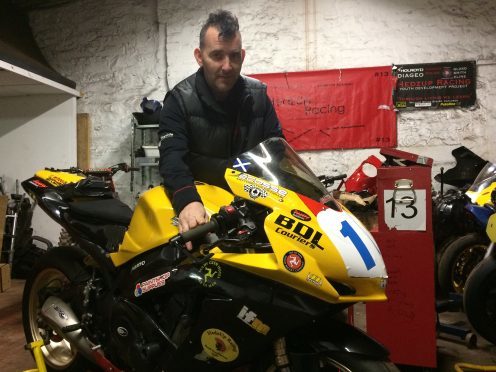 An Angus motorcycle road racer is gearing up for a 4,000-mile mercy mission to deliver vital aid to Syrian refugees, 15 months after a life-changing humanitarian journey in the wheeltracks of a sporting legend.
Early next month, Ian Pert will swap thoughts of the Isle of Man TT circuit to join fellow Manx Grand Prix competitors Jim Hunter and Ronnie Russell on the trek across Europe in a van packed with aid for families in the refugee camps around Adana on the Turkish/Syria border.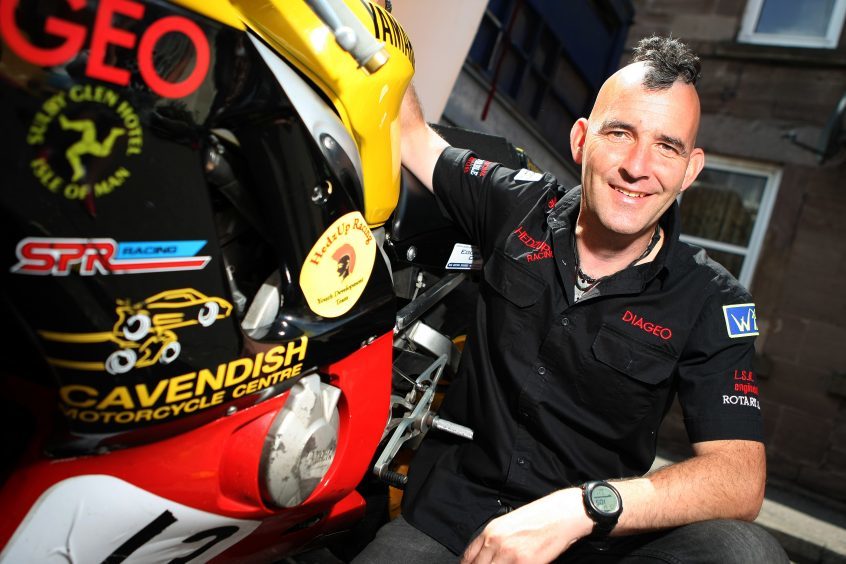 The inspiration behind the trip – and the inaugural one to Romania in late 2016 – is revered racer Joey Dunlop, whose similar aid journeys saw the unassuming Northern Irishman recognised with an OBE more than two decades ago
But Ian, 49, who founded and runs the Hedz Up race team youth project in Angus, said the journey is also a wider tribute to the pals lost in the highly dangerous and close-knit road racing community.
"Joey Dunlop was a legend in road racing, but he would fill up his van and drive all the way to Romania to help families there," said Ian.
"The idea to do something similar came out of a conversation we had together, but I don't think any of us expected the response we got, or the impact it would have – it really was a life-changing experience for me.
"I think it is probably connected to the way road racing operates – this past year I've lost three more mates – two of them good friends.
"Road racing is a family and when that family loses someone we all feel it.
"But we know what we are getting into as bike racers and we make that choice. These families who we are trying to help have no life and no choice and it is just horrible – especially for the children."
A Justgiving page is almost half way towards its £3,000 target, but Ian would also welcome donations of non-perishable food to add to the deluge of items which have already flooded in to his Isle of Man-based colleagues.
His return will then see focus fixed on the Scottish championship season in which the successful youth project will run three bikes – for 16-year-olds Finlay Milne and Calum Pert, as well as Ian himself.
"Our first priority is to get a new minibus after our current one failed its MOT so we would love to hear from anyone who can help us in that regard," said Ian, who can be contacted on 07751 251400.
"Hedz Up has been a great success and we have a lot of things happening this year, but it is a constant battle to get the financial support and other help to move forward.
"We're a charity but don't want to be one that only survives on charity."