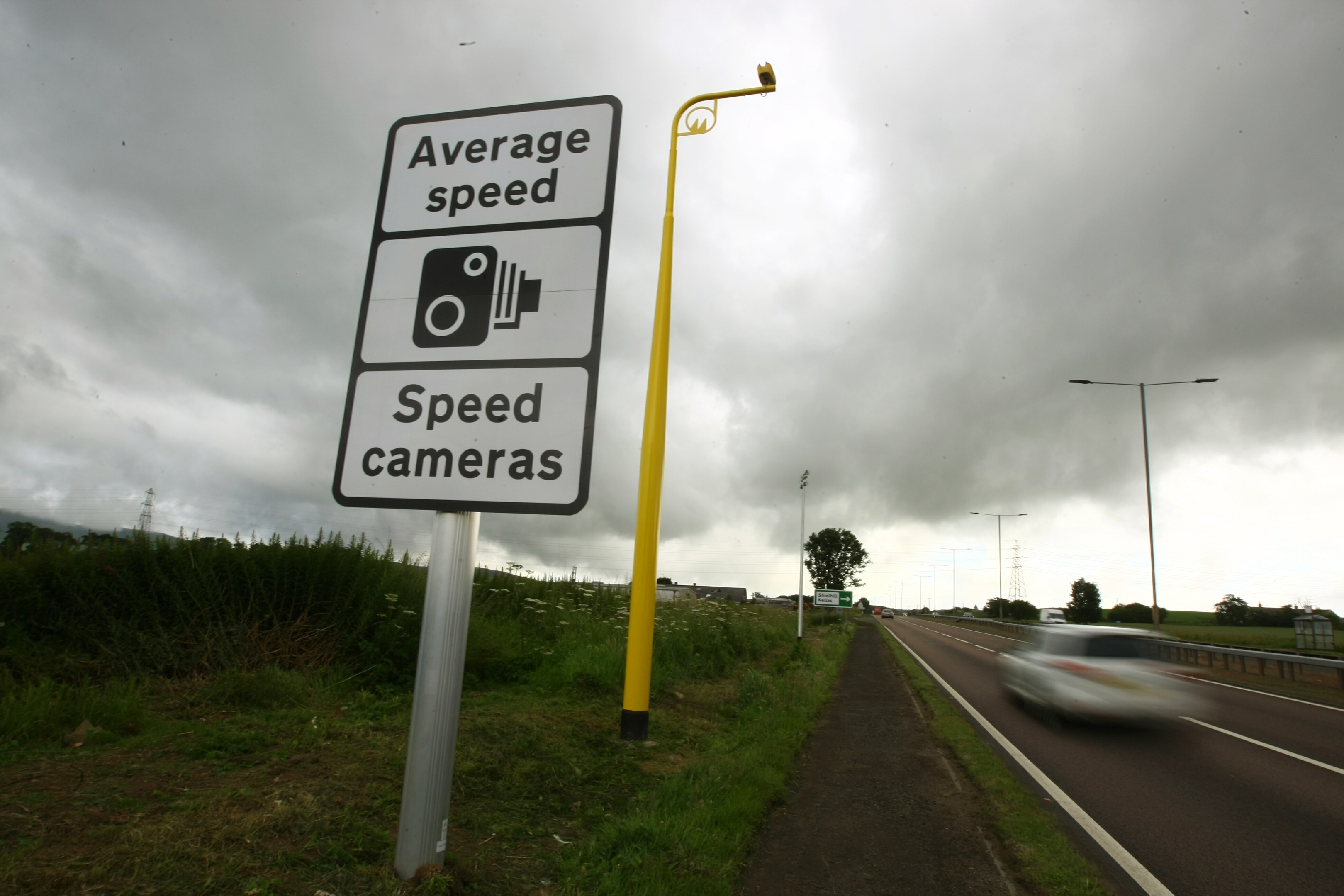 Transport chiefs say average speed cameras on the A90 between Dundee and Stonehaven have led to a dramatic u-turn in driver behaviour – with 99 out of every 100 motorists now sticking within the speed limit.
The statistic represents a major reversal from the period prior to the switch on of the 30 cameras on the 51.5-mile stretch last May, when studies showed that three out of every five vehicles on the route were speeding.
Detailed evidence has also show than just one in every 5,000 vehicles is now travelling at more than 10 miles per hour above the 70 limit.
Before the installation of the new £2 million system, one in every five vehicles on the route was travelling at excessive speed.
Scottish transport Minister, Humza Yousaf said: "These findings add to the compelling evidence that average speed cameras help to transform driver behaviour.
"I'm confident that this encouraging improvement in speed limit compliance along the length of the A90 will help to reduce casualties in the same way as has been achieved with similar average speed cameras on the A77 and A9.
"The Scottish Government is committed, through Scotland's Road Safety Framework to 2020, to achieving safer road travel, reducing the number of serious injuries and working toward an ultimate vision of zero fatalities on our roads.
"This is another step toward achieving our ambitious vision," the minister said.
Police Scotland area commander for north road policing, Chief Inspector Stewart Mackie, said: "I am delighted that the initial results from this project have had such a dramatic effect on driver behaviour, which is what they were intended to do.
"Reducing excessive speed on this road directly corresponds with reducing the chances of people being injured and killed in road traffic collisions."
Local community councils have also given an early welcome to the statistics.
A spokesperson for Tealing Community Council said the reduction in speed through the locality – including at the notorious Tealing junction – had been noticeable.
A spokesperson for Stonehaven District and Community Council added: "The A90 is a vital route for our community and we are hopeful that the average speed system will keep those who live, work and travel to Stonehaven safer on the road."
North East region MSP Liam Kerr said: "I am pleased to see this section of the A90 is witnessing far fewer speeding drivers than a few years ago.
"Average speed cameras are only one part of a robust solution to making safer roads, however.
"Eliminating accidents is the ideal outcome for everyone.
"Scottish Conservative research recently found almost half of the road accidents between Aberdeen and Dundee involved junctions, sliproads and roundabouts.
"There are significant stretches of road which are unsafe and require urgent upgrading to meet modern standards.
"It's also important to have recourse to old-fashioned policing as cameras will never replace highly-trained road officers."
The 30 cameras installed in the seven-figure system are located five to seven kilometres apart, 15 in each direction.
Speed surveys were undertaken at various locations both north and southbound last month to deliver the snapshot of driver behaviour.
Just weeks before the average speed cameras went live, the A90 was branded the country's deadliest road tragedy due to a toll of tragedy along its entire 175-mile length from Perth to Fraserburgh which saw 147 serious accidents – 35 of them fatal – in four years.