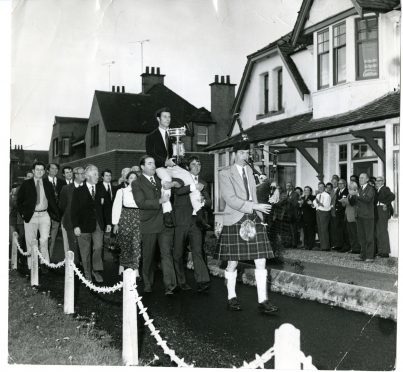 He is the Angus golfer who is arguably the greatest Scottish amateur of all time.
Nicknamed 'Hutch' long before David Soul teamed up with Paul 'Starsky' Michael-Glaser, Angus man Ian Hutcheon won the Scottish Amateur Championship in 1973 and played in four Walker Cups.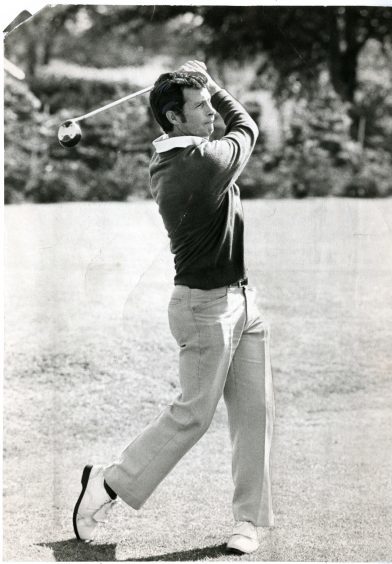 This year marks 60 years since Mr Hutcheon – who had only been playing golf for a year – first joined Monifieth Golf Club as a junior member where he began his remarkable sporting story.
He first played for Scotland in 1971 and later represented Great Britain alongside the likes of Nick Faldo and Sandy Lyle who would go on to find fame and fortune in the paid ranks.
Now aged 75 but still playing off an impressive handicap of just one, Mr Hutcheon, who still turns out regularly at Monifieth Links where he is an honorary life member, said he has no regrets about not turning professional.
"I wouldn't change anything looking back," he said.
"Things were different in those days – you couldn't just turn pro and start making money. Nowadays they don't hang about and all the top amateurs are full-time.
"I'm 75 now but I still play a lot of golf. I don't find it any more difficult than I did when I first started. It's a game you can continue to play if you keep yourself fit."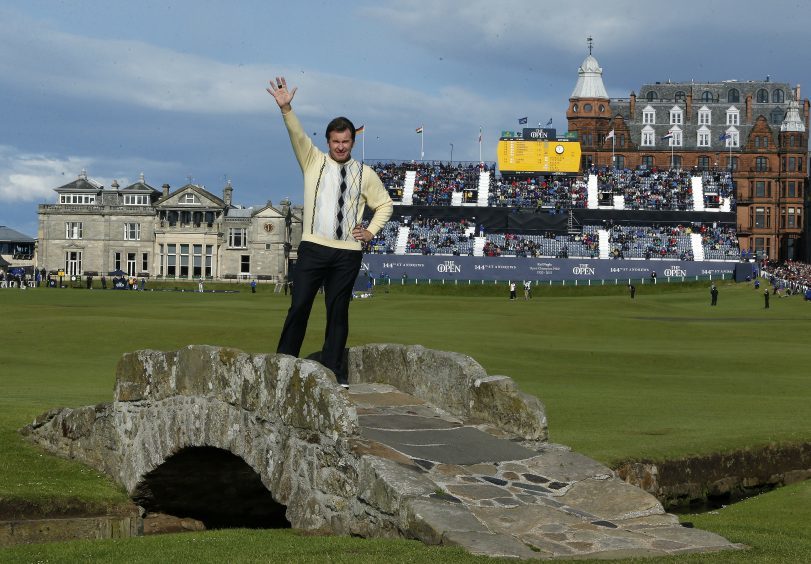 Mr Hutcheon triumphed in many local events during the 1960s before winning the Scottish Strokeplay Championship at Leven in 1971.
He represented Scotland for the first time the same year in the Home Internationals at Formby where he would remain undefeated as Scotland retained the title.
In the following nine years Mr Hutcheon was to play in the Home Internationals on eight occasions.
In 1972 he won his first event overseas with Scotland in Spain when he triumphed in the North Of Spain Strokeplay Championship.
A year later he won the Scottish Amateur Championship at Carnoustie before winning his second Scottish Strokeplay Championship title at Rosemount in 1974.
Also in 1974 he was honoured when the 18th hole at Monifieth was renamed "Ian Hutcheon".
He played against future stars of the PGA Tour in his Walker Cup days including Curtis Strange, Craig Stadler and Jerry Pate.
Mr Hutcheon also represented Great Britain at the Commonwealth Tournament in South Africa alongside Nick Faldo and Sandy Lyle where the team were guests of Gary Player and Bob Charles.
One of his proudest achievements was being part of the victorious Great Britain team which won the Eisenhower Trophy (World Cup) in Portugal in 1976.
He continued to play for Scotland up until 1981 and aside from his international success he also amassed a formidable number of individual victories.
Mr Hutcheon, who worked as an electrical engineer, won the Monifieth Club Championship in five decades and only retired from representative golf at senior level at the turn of the decade.
He said: "The first time I represented Scotland was a very proud moment and something that I was always working towards.
"Winning in 1973 was definitely a highlight and in those days a lot more people watched amateur golf and there were thousands of people on the fairway.
"I still love golf today as much as ever – I still watch golf too, although the game I grew up with has changed so much these days."