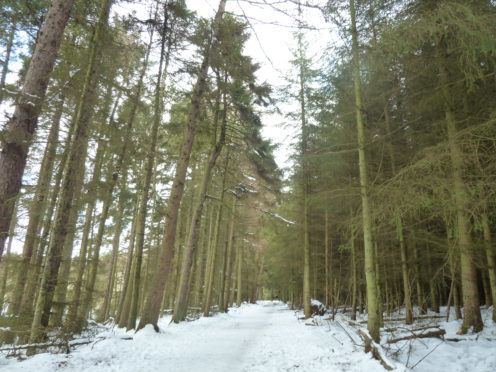 Police are hunting saw-wielding crooks who chopped down trees in an Angus country park.
Officers say the thieves may have made several visits to Crombie Country Park, near Monikie, within the past month and are hoping the public may have seen the suspicious activity.
Police Scotland said an unspecified number of trees were felled some time between Friday December 12 and Sunday January 14.
A police spokesman said: "It is understood those responsible have visited the park several times to carry out these thefts."
Anyone with any information that may be useful should contact Tayside Division on 101 quoting CR/509/18 or CR/1075/18, or speak to any police officer.
"Alternatively information can be passed anonymously via the charity Crimestoppers on 0800 555 111."
The spokesman added: "We would like to remind the public that felling trees without the permission of the owner constitutes the crime of theft.
"Police Scotland will deal with any reports of this nature robustly, ensuring any identified offenders are charged and reported to the Procurator Fiscal."
Monifieth and Sidlaws Liberal Democrat councillor Ben Lawrie said: "This is a bizarre crime indeed.
"I would urge the perpetrators to leave the trees in Crombie Park alone. They look a lot better in one piece and we'd all rather they stayed that way.
"If any member of the public has any information regarding this I'd urge you to come forward as soon as possible before any more damage is done."
The Crombie incident comes almost exactly a year after Angus Council condemned brazen vandals who used a chainsaw to cut down trees in a Brechin public park.
Three trees were felled by a culprit with a chainsaw near to the town's war memorial.
A member of the public even saw the man in the act. but assumed it was an official tree-cutting operation being carried out by the local authority.