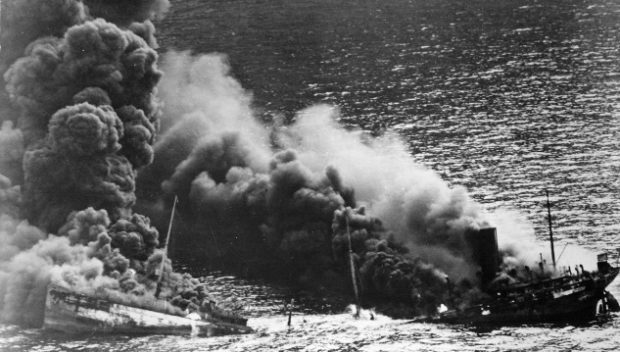 It was the day Arbroath was left mourning the loss of three of its sons at the hands of a mine-laying German U-boat.
The three-man crew set off from Arbroath harbour at 5am on February 13 1918 to reach fishing grounds near the Bell Rock Lighthouse.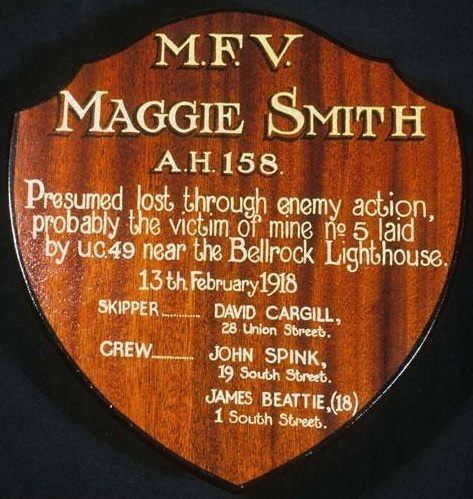 An explosion was heard 45 minutes later and searches of the debris were carried out by skipper Bill Eaton and later by a Royal Navy vessel on patrol.
However, no bodies or survivors were ever found.
It was nearly 70 years later, in 1987, that the Ministry of Defence revealed that the Maggie Smith was the victim of a mine laid by a German submarine.
The 100th anniversary of the sinking of the Maggie Smith was remembered on Tuesday at the town's Signal Tower Museum where artefacts relating to the tragedy are on display.
MP for Angus Kirstene Hair said: "It may have happened 100 years ago but the tragedy will never be forgotten in Arbroath.
"Thankfully disasters like this are now few and far between.
"Going out to sea in a fishing boat is an extremely physically demanding and dangerous job.
"Great Britain was involved in a struggle the likes of which the world had never seen, but life had to go on for the Arbroath fishing community.
"The devastation of war came closer to our shores than anyone could have thought possible."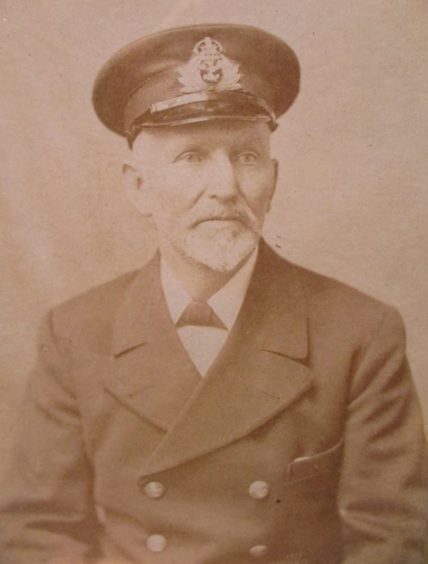 Fishing boats faced great danger during the first world war and could be attacked by the enemy or run the risk of hitting a mine.
Following the explosion, the owner of the boat, James 'Jimmy' Smith, received a telegram from the Admiralty stating: "considered possible that crew of your boat Maggie Smith taken prisoners".
This gave a glimmer of hope that the men would return to the Arbroath fishing community.
But David Cargill, John Spink and James Beattie were never found.
The Maggie Smith was believed to have been blown up by Mine 5, laid by German U-boat UC49; one of numerous German mines scattered near the Bell Rock.
The crew of the Maggie Smith are commemorated on the Mercantile Marine Memorial on Tower Hill, London.
James 'Jimmy' Le Blond of Arbroath Central Community Council led a two year campaign for the crew of the 'Maggie Smith' to be recognised as war dead.
The crew's names were subsequently added to the Arbroath War Memorial.
Mr Le Blond said: "I felt that their names should be remembered.
"Too much is taken for granted with regard to our fishermen who bravely lay their lives on the line to supply us with food.
"Even with the increased danger during the years of the First World War, our fishermen continued to do their duty and provide the people of Arbroath with a valuable food resource in a time of grave austerity."