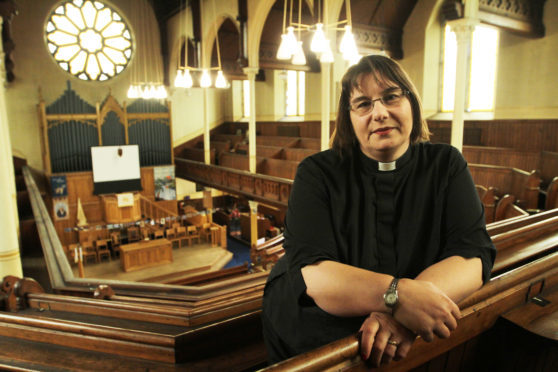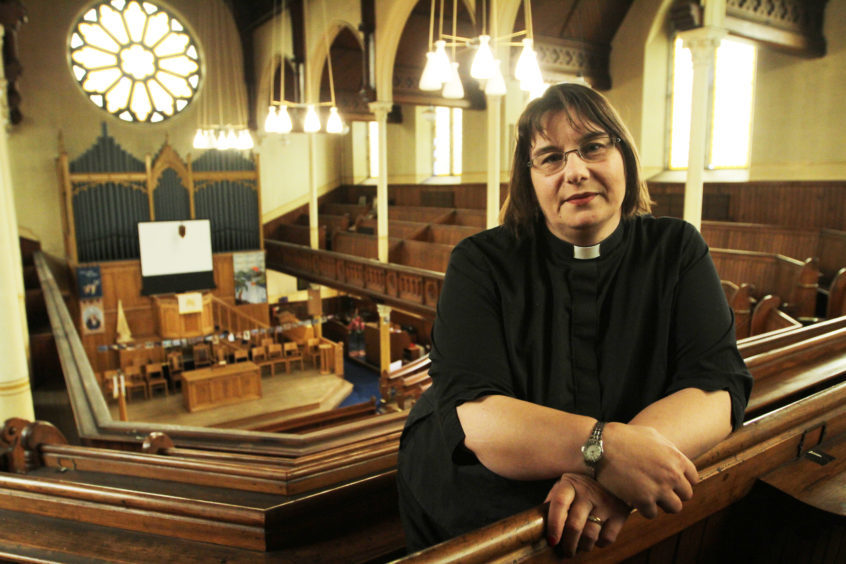 St Margaret's Church in Forfar is to be demolished to make way for a new £1 million, multi-purpose community centre.
The plans were given the go-ahead yesterday at a meeting of an Angus Council development review committee.
Church members were in attendance to hear if their vision for the future would clear the final hurdle in what has been a long journey.
They were left disappointed last year after the plans were thrown out by Angus planners and rejected by officers under delegated powers on the grounds the building, which dates back to the 1880s, lay in the town's conservation area.
They had put forward the proposals in light of refurbishment costs for the current building which totalled £1.4 million.
Review committee members were unanimous in their support of the application and  upheld the church's appeal.
They took issue with the conservation card played by planners — citing the nearby library building, former Post Office, Bank of Scotland, AG Barr "lemonade" factory  and Ramsay Ladders' buildings as examples of modern buildings.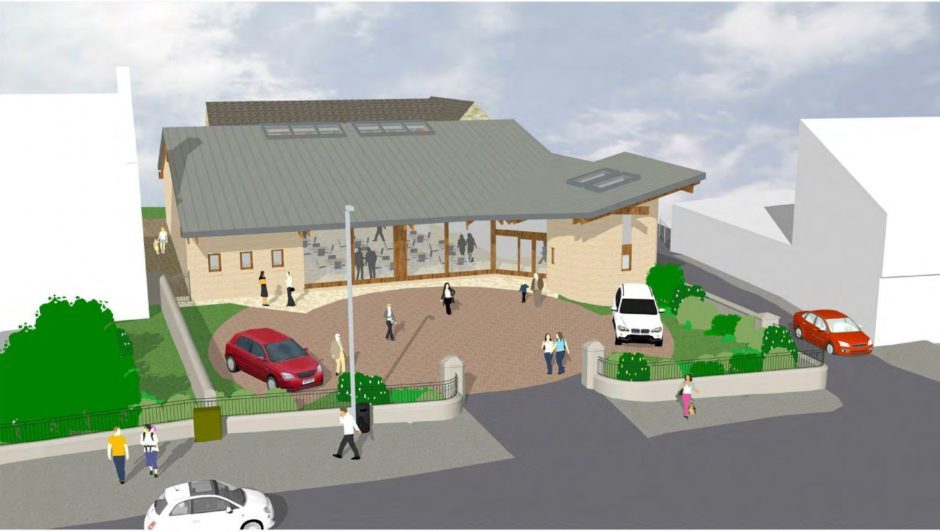 Bill Duff, SNP councillor for Montrose and District said: "We all know the problems with large Victorian buildings – the maintenance of the property and heating problems.
"This looks like a modern development which will enhance the whole community .
"The reason it seems to have been rejected is that it is an integral part of the Forfar conservation area – but it is not listed by Historic Environment Scotland."
David Lumgair, Conservative councillor for Arbroath West and Letham, stated the site had no historical value.
"In this day and age when, to attract people to church seems like a losing battle, these plans would make going to church a lot more attractive. I admire what they are trying to do."
Celebrating their victory the Reverend Maggie Hunt said they would now look forward to raising the funds to build "our dream."
"We are delighted to have our appeal upheld and to have the opportunity to move forward with our plans for a multi-purpose centre which will be for all the people of our  parish, and not just the few who currently attend Sunday worship.
"My thanks have to go to the volunteers of our project management group who have worked tirelessly  over many years to get us to this point.
"These plans have been carefully put together over some time and have involved significant work
"This is a  team celebration.
"I have only been part of this team for three years but this is their dream, their vision and this is our hope for the future — not only of our church but our community we are looking to serve.
"We want to have an accessible centre on West High Street that will provide a sports hall for people as well as a hospitality  area, meeting space and  disabled changing and toileting facilities which are not currently available up our end of town.
"It has been a bumpy ride. We were very saddened when we didn't get the planning permission first time round because we felt that they hadn't taken into consideration the views of the people."
The plans had received 154 letters of support from the community, Forfar Community Council and  local business owners as well as groups which use the current building.
"We were saddened when we didn't get it but we thought we had come this far, we would go to appeal and allow the councillors to have their voice heard.
"The original decision was taken by planning department officers and didn't go to the council,  so this was an opportunity for the voice of the people to be heard and not just the council conservation area policy."
Councillors upheld the appeal on the grounds any historical environmental value of the site would not be compromised and that there would be an economic and social benefit, and that it delivered a high standard of design which would provide a positive benefit to the character and development of the surrounding area.