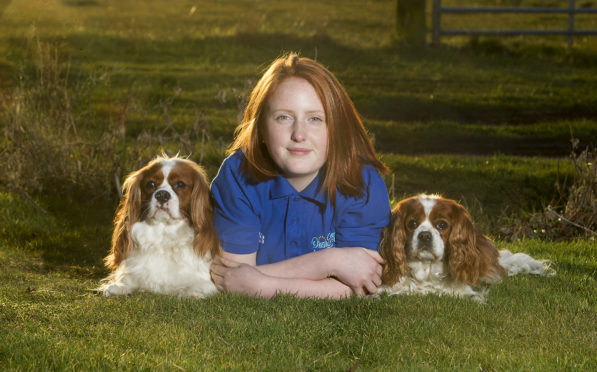 An Arbroath teenager is training round the clock to compete at next month's Crufts event with her beloved "wee shadow" Charlie.
Megan Watson, 15, has been selected for the Scottish team competing in the Inter Regional Rally competition at the world-renowned dog show at the National Exhibition Centre in Birmingham.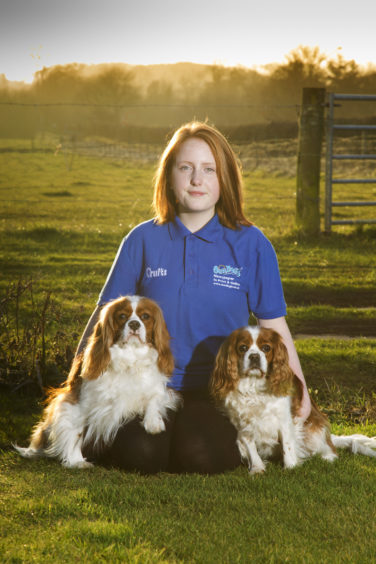 The team has been training hard over the winter and Megan is now looking forward to the challenge of competing with the team for the second time.
She will travel south with three-year-old Cavalier King Charles Spaniel Charlie's A Darling and her other dog, Ruby for the the event which begins on March 8.
She said: "I rescued Charlie when he was six months old. He started competing in the summer of 2017 and took everything in his stride from the start.
"He is quite timid and sweet – his quirky character never fails to shine through at home or out on walks.
"He loves adventure and never misses an opportunity to explore new places. From the moment I wake up to the moment I go to sleep Charlie is by my side, he's definitely a companion and won't fall asleep unless he is cuddled right in next to me.
"He's my wee shadow and never fails to make me smile."
Megan's proud mum Kat spoke of her daughter's devotion to "dogs, dogs and more dogs".
She said: "She has two dogs and rescued them both, the first from Gumtree and the second through one of her friends.
"She wants to be a vet and volunteers at dog training classes run by Margaret Hudson. She started last year as part of her Duke of Edinburgh Award.
"This is the fourth year she has been to Crufts but the first time with Charlie – she is really looking forward to it."
Rally is the latest dog sport to be recognised by the Kennel Club.
It involves the owner and dog working as a team to navigate a course with numbered signs indicating different exercises to perform.
Also representing Scotland are Pam Cuthbert form Dundee with her four-year-old Border Collie; Sarah Kremeyer from Kelty with her three-year-old German Shepherd; Amy Jackson from Glenrothes with her 11-year-old crossbreed and Janet Young, Glenrothes with her eight-year-old Nova Scotia Duck Tolling Retriever.