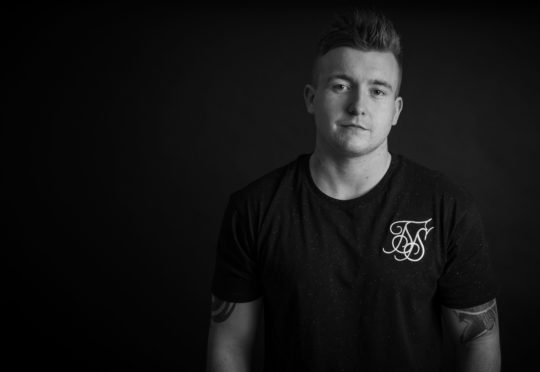 A Brechin DJ who has worked with some of the industry's biggest names has launched a solo career.
Keiran 'Keiks' McLean regularly plays across Scotland and is resident DJ at two of his local nightclubs.
He was the co-founder of the House trio Audio Phunk who had release after release supported by the likes of Tiesto, Don Diablo, Afrojack and Oliver Heldens.
On the production front, Keiran produced Audio Phunk's release 'Up Above' which was signed to one of Big Room's biggest labels 'Ensis Records' in March 2017.
His production 'Let You Go' also received plaudits from Tiesto and Afrojack back in May 2016 and his final track with Audio Phunk 'All About House' was released in October 2017.
Keiran's first solo single Ooft! has now just been released internationally by record label 'Alveda Music'.
The record label has had several of its tracks gain Beatport top 100 places.
He said: "I can't wait to release my first ever solo track on Alveda Music.
"I'd like to thank everyone that supported my music in Audio Phunk, especially the likes of Tiesto, Oliver Heldens and Don Diablo.
"This is the start of many more to come."
Keiran said he has "plenty of solo releases and remixes lined up" for 2018.
He has been working on Ooft! since the summer and has several other releases coming out soon.
The next one is March 24 on Kima Music.
He got the opportunity from trance legend Woody Van Eyden and Jack Eye Jones to play at Ibiza's well known DJ hotel 'Ocean Drive' for the event 'Live From Ibiza' which was streamed on Ibiza Club News to a fan base of 300,000 followers.
Keiran will return to Ibiza again this summer to perform and said he "can't wait to come back and do it all again".
He will also be performing at a dance event in Dundee this year as well as the Montrose Music Festival.
I think this is a great achievement for a musician in Angus," said Keiran's gran Sheena.
"It's his first release as a solo artist following success from tracks with his former group Audio Phunk which were supported by Tiesto, Afrojack and Oliver Heldens."