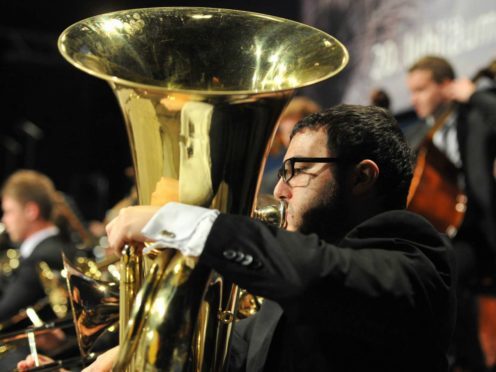 Despite the tiny size of the island, Jamaican music has long been a powerful force on a global scale
It is a country famous for Bob Marley and his reggae legacy while other popular genres include mento, ska, rocksteady and dub music.
So it is perhaps surprising that a classically trained tuba player from Carnoustie has been hitting all the right notes since landing in Jamaica.
Fraser Russell, who is also a specialist in brass instruments flew to the island as part of the Global Leader's Programme, a nine-month professional development and post graduate diploma in teaching artistry, social advocacy, and social entrepreneurship.
Mr Russell intends to generate an interest in playing brass instruments, especially the tuba, to motivate the students to pursue a career in classical music, and promote social equality through music.
Having conducted classes at two National Youth Orchestra of Jamaica centres, Mr Russell will also have sessions with students at the Edna Manley College of the Visual and Performing Arts.
Adding to his busy schedule, Mr Russell will also be giving a guest performance, playing a piece called 'Heavy' by Scottish Composer, Richard Greer.
The Global Leader's Program is certified by a combination of universities in the United States including Harvard, Duke, Georgetown, and John Hopkins in Maryland as well as the Youth Orchestra of the League of American Orchestras.
Mr Russell said: "If I can use music even in a way to bring people to the same space to learn or watch a concert together then it is good."
British genres such as Lovers rock, jungle music and grime are also influenced by Jamaican music.
Darren Young, music director at the National Youth Orchestra of Jamaica said: "Jamaica has a strong popular band tradition but not a strong classical band one.
"This is going to inspire the youth to see that these instruments can be used practically as well as teaching those that are here the proper techniques to have a career as a classical brass player internationally."