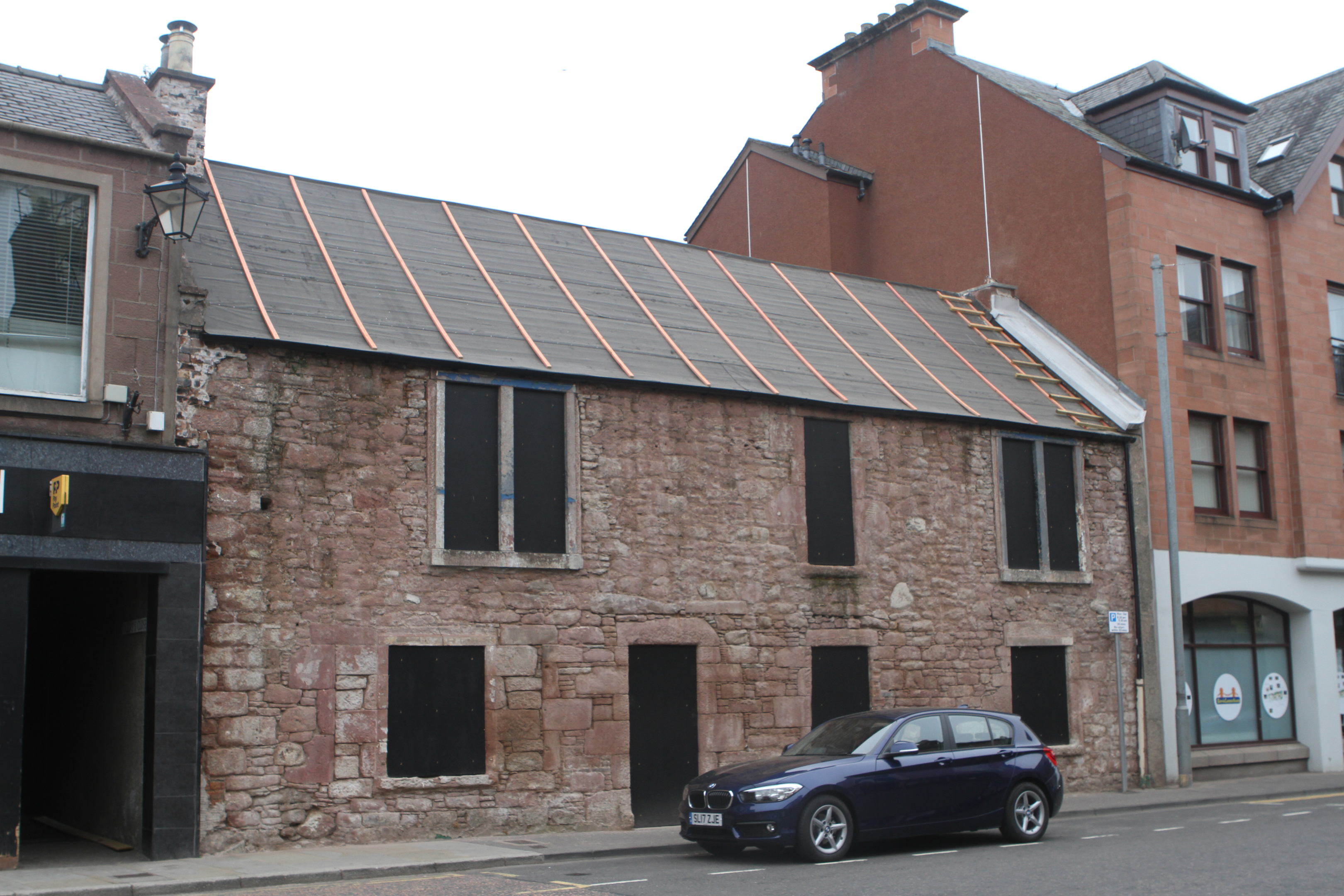 A Scottish Ministers decision over unpaid tidy-up costs for an eyesore Angus town centre hotel has been further delayed.
Angus Council is chasing Fife developer John Cape for the £9,000 it spent on direct action to make safe the  former Hooks Hotel in the town's Bank Street after a lengthy dispute with the businessman over the state of the building.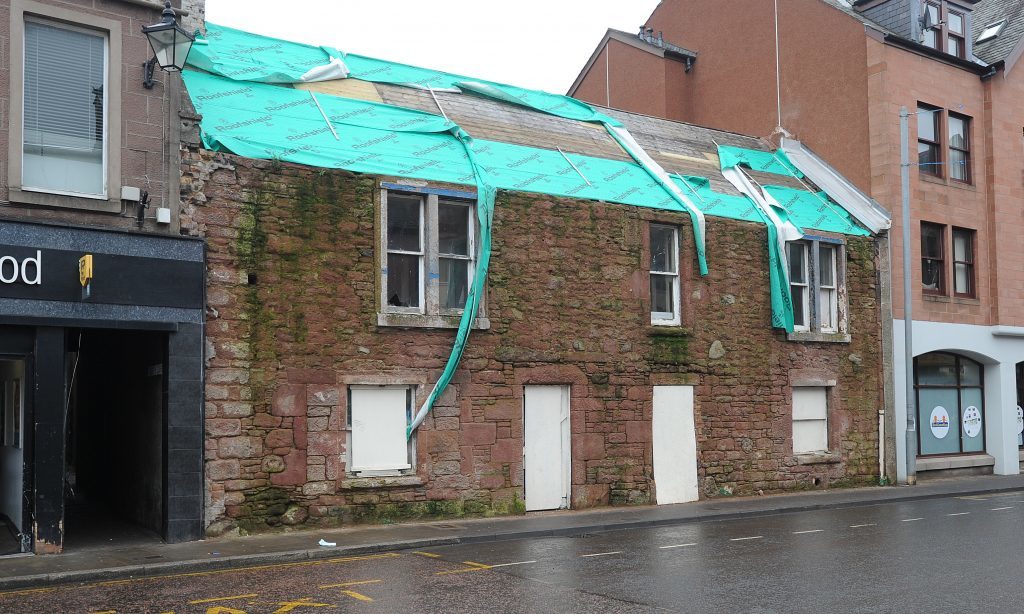 Mr Cape bought the hotel in 2015 with million-pound plans to put a shop and flats into the hotel premises, with further residential development to the rear of the site.
The businessman had hoped to secure grant assistance under the Kirriemuir Conservation Area Regeneration Scheme (CARS), a five-year improvement programme now drawing to a close.
However, repeated wrangling over the planned programme of works and the state of the building led to Angus Council eventually taking direct action on health and safety grounds.
CARS steering group members raised concerns that a passing member of the public might be hit by flailing roof membrane hanging down from the C-listed building, with fears also raised over possible water ingress damage.
The project was a long-time fixture on the local authority's list of enforcement cases and in the middle of last year the council secured a court order to take the required direct action.
The owner was subsequently served with a bill for the outstanding sum but Mr Cape – who previously alleged that "red tape and manipulation" had stymied progress on the project – then launched an appeal against the serving of a notice for liability of expenses.
He previously said: "The way this has been handled is the biggest load of nonsense."
A decision on the matter had been expected around the end of February, but the Scottish Government's planning and environmental appeals division has now indicated that it may be a number of weeks before a ruling is made.
"This case will be determined by Scottish Ministers on receipt of a report and recommendations by a reporter," said the DPEA.
"The appointed reporter, Mr Dannie Onn, has now carried out an accompanied site inspection and is preparing his report. He anticipates that this will be delivered to the Scottish Ministers in late April."
The CARS scheme is officially due to end this week, with a celebratory event scheduled for the end of April.
Major investments in the project have included the conversion of the old Glengate Hall into housing, a total small grants outlay of almost £1/2 million pounds for nearly 50 buildings within the conservation area boundary and legacy elements including a mosaic mural which is to be sited on the wall of one of the town's historic closes.