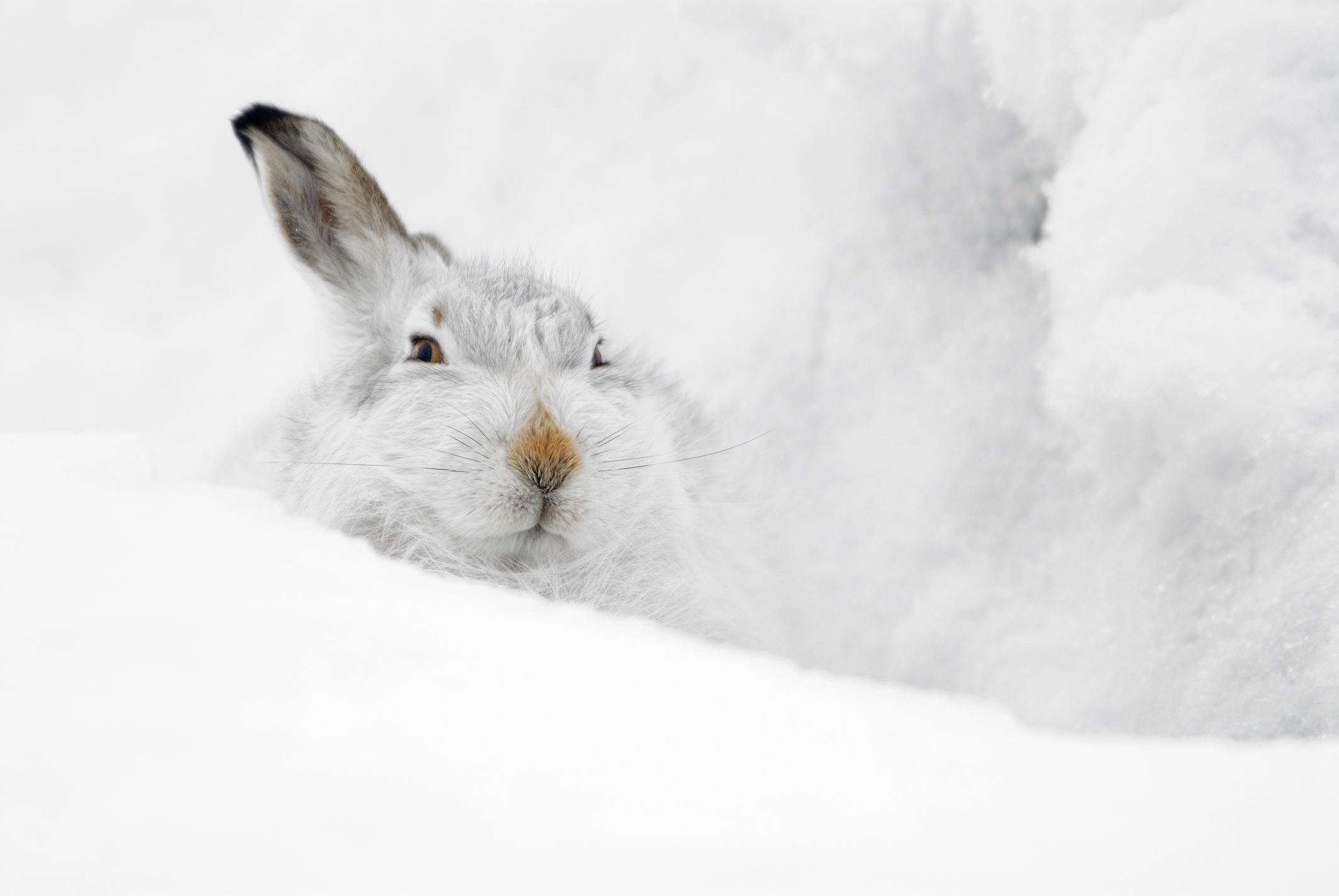 The risk of tick-transmitted disease in mountain hares has been highlighted by a leading Courier Country estate management figure as an "overlooked" aspect of the growing furore around control of the species.
Malcolm Taylor, who factors land in the Angus glens including Airlie estate said the "nasty" danger posed by so-called Louping Ill to both sheep and humans was an important consideration in a debate which had been overtaken by the reaction to footage showing hares being killed on land in the Cairngorms.
First Minister Nicola Sturgeon has said legislation to protect the species is among options being considered by the Scottish Government in the wake of the footage being released, but the Scottish Moorland Group which represents land and rural businesses has said culling of hares of "not only legal but necessary."
Mr Taylor, a partner at Bell Ingram in Forfar, said "What has not been raised is that over the last few years hares have been shot to also control the spread of Louping Ill, a nasty virus carried by ticks."
Named after the jumping characteristic of infected sheep, the ovine encephalomyelitis can also lead to the birth of deformed lambs.
Sheep can be inoculated against the disease, but farmers have been told by the company which produced the vaccine that supplies are being discontinued, leading to further concerns over the tick risk.
Mr Taylor added: "What we discovered a number of years ago was that the Red Deer population seemed to carry a huge number of ticks.
"We have also discovered that the hares are a vector for Louping Ill and Lyme Disease, and what that means is that if a tick bites a hare it multiplies the intensity of the virus.
"Certainly in the Angus glens and the other areas I am involved in, the populations of mountain hares are good and stable, and actually very high in some areas.
"Yes, there is a grazing management aspect to this, but we need to get a grip on the Louping Ill and that is not going to be any easier with the vaccine situation."
He said the tick risk is not only a daily hazard for those who work on Scottish estates, but also the many outdoor enthusiasts who go out in the hills.
"As soon as there is a bit of warmth you get the first rise in ticks and although I suspect Easter weekend is not going to have those conditions, the risk is really there from April right through to October.
"With just a blink of heat they will begin to get active and those ticks can be carrying this nasty virus."
Lyme Disease cases have received heightened profile in recent years.
Angus woman Lorraine Murray was left virtually housebound after being bitten by a tick while out walking her dog near Montrose in 2014.
The former fitness instructor has spent tens of thousands of pounds on private treatment, including flying to Washington in the US for specialist help after being diagnosed with three co-infections.
She has also taken the danger message to Holyrood's public petitions committee as a leading campaigner for the Tick-borne Illness Campaign Scotland.