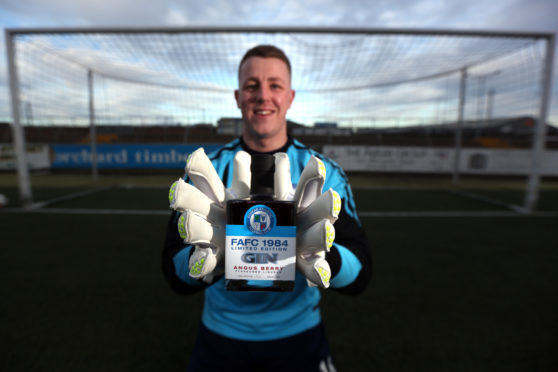 Forfar Athletic Football Club is hoping to score big with the launch of a limited edition Angus berry gin which celebrates the club's best ever season.
A fusion of gin and local berries looks set to be the toast of fans across the globe with orders of the FAFC 1984 Limited Edition gin already exceeding all expectations.
The club has teamed up with the award winning Gin Bothy, based on the outskirts of Kirriemuir, in a collaboration which is sure to be in a league of its own.
Fiona Cameron, a volunteer at the club, tapped into the phenomenal rise in popularity of gin and approached Kim Cameron at The Gin Bothy with her idea.
Fiona said: "I have fancied doing something like this for some time.
"Gin sales have expanded so much and, working in economic development, I contacted Kim.
"She has been so helpful and has made it so easy for us to do this.
"This is her first Angus mixed berry gin as we wanted to keep it local.
"We officially launched the gin at the Forfar Athletic Ladies dinner and have sold 47 bottles already.
"We are going to be selling them at the Angus Farmers Market at the Gin Bothy stall at the Strathmore Hall in Forfar on April 14, and will also be at the Glamis Extravaganza in the summer.
"We also have plans to make up gift sets with a a bottle of gin and a Forfar Athletic gift."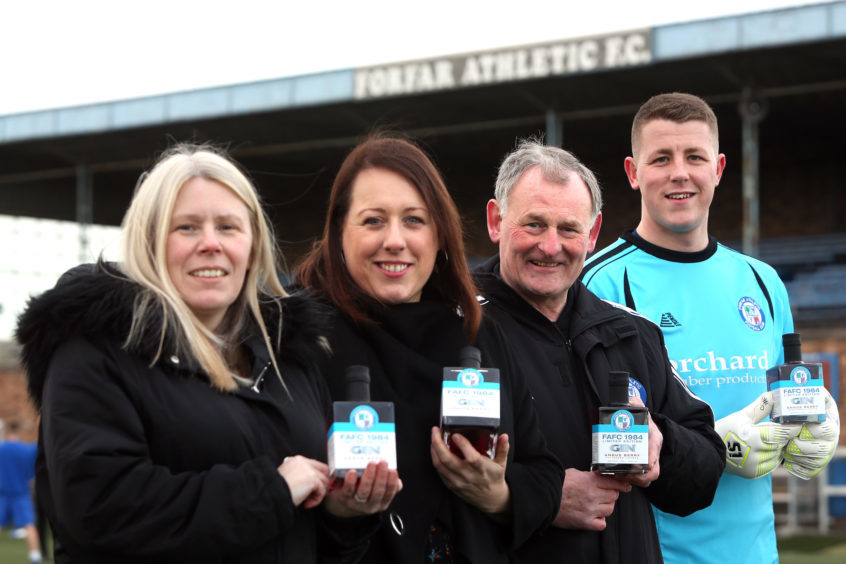 Kim Cameron of the Gin Bothy said:  "We were delighted to support Forfar Athletic by producing this limited edition gin.
"It is the only Angus mixed berry gin in Scotland which celebrates local produce."
Ken Stewart, FAFC chairman, welcomed the collaboration.
He said: "We are delighted to be working alongside a local business, supporting each other.
"It is a limited edition gin which marks the first time the club was promoted with the best team we have ever put out on the park.
"We also have a lounge at Station Park named after that season."
There were a number of sporting achievements in 1984 – France beat Spain 2-0 to win Euro 84, Ben Crenshaw beat Tom Watson to win the Masters, and, of course, Loons fans across the world celebrated as Doug Houston's Forfar team lifted the then Scottish Division two title.
The 1984 Angus Berry limited edition gin toasts the first time in the club's history the team had ever been promoted – and they did it in spectacular style with a record points tally.