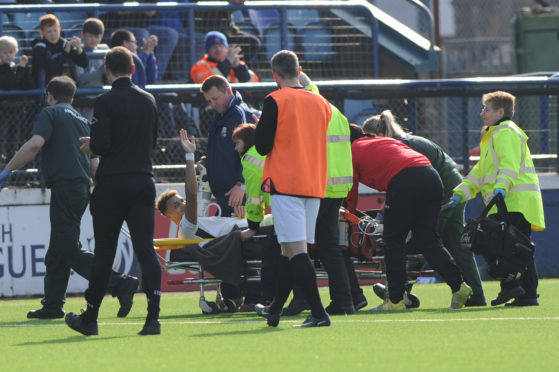 Scottish Ambulance Service chiefs are to formally apologise to a footballer left screaming for help on the pitch when it took almost an hour for an ambulance to arrive at Montrose FC's Links Park – with one player calling the delay a 'disgrace'.
The Scottish League Two match between Montrose FC and Berwick Rangers was delayed after a  challenge by Gable Endies midfielder Terry Masson left Berwick Rangers ace Ousman See lying on the pitch in agony with a broken leg and dislocated ankle, just thirty minutes into Saturday's game.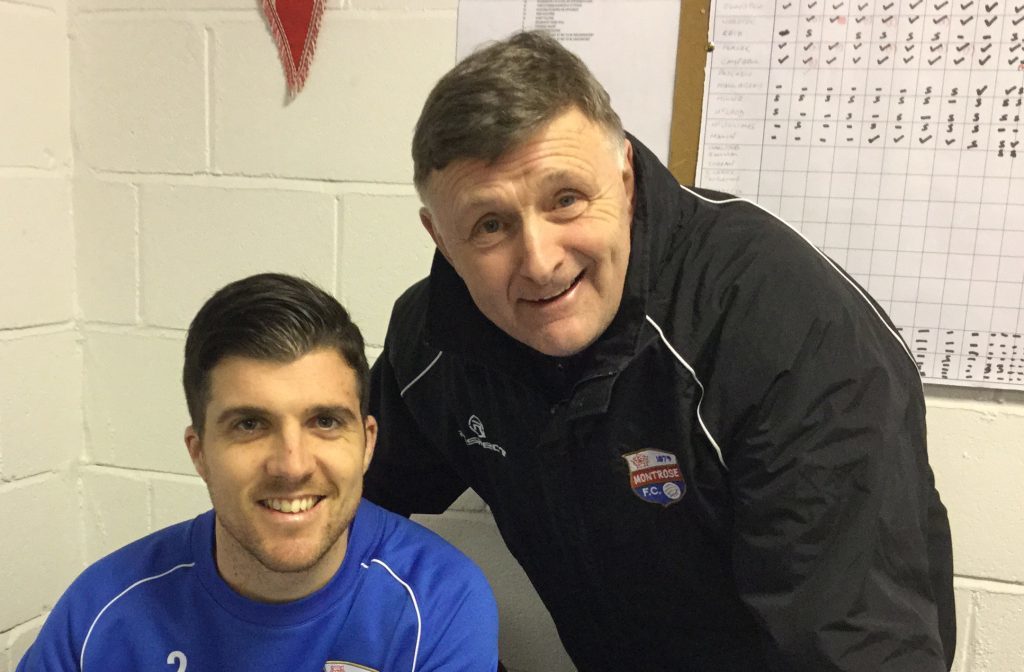 Physios from both teams rushed to assist the player, but it took 48 minutes for paramedics to arrive at the scene and administer gas, air and morphine to See before rushing the player to Dundee's Ninewells Hospital.
SAS bosses blamed the ambulance hold-up on high levels of local demand on the service at the time of the incident and said they will be contacting the footballer directly to say sorry.
https://www.thecourier.co.uk/fp/news/local/angus-mearns/637460/support-for-ouzy-football-community-rallies-around-footballer-left-with-broken-leg-in-montrose-clash/
Speaking from hospital, See said: "It was a shambles that it took so long.
"I was in pain and needed to get to hospital.
"I was worried too that it could be getting worse if I wasn't treated soon.
"I would expect an ambulance to be at the game actually.
"In other grounds, like when I played for Edinburgh City, there were always paramedics there.
"I couldn't move or anything and it wasn't a nice experience – the staff who did turn up were really good actually and took me to Dundee hospital."
Montrose 1 Berwick Rangers 0: Vital win overshadowed by serious injury to Ousman See
A spokesperson from the Scottish Ambulance Service said:  "We received a call at 1530 hours to attend an incident at Links Park Stadium, Montrose on Saturday April 14.
"Our crew arrived on scene at 1612 hours but due to high levels of demand at the time, Mr Ousman waited longer than we would have liked and we will be contacting him directly to apologise.
"We are currently in the process of training and recruiting an additional 1,000 paramedics over five years which will further enhance our cover across Scotland," the SAS spokesperson added.
Berwick have launched a crowdfunder for See, who only plays part-time and cannot work as a result of his injuries.
Speaking after the match, Montrose midfielder Masson said: "It is a shame what has happened to him.
"People in the league will know that I am a physical player but I would not wish that on anyone.
"I think you can see it was a fair tackle but my weight has landed on his ankle.
"I didn't realise it was so serious at first but it is a really bad one.
"He will be out for a long time now so I will make sure I get in touch with him but it is just one of those things that happen in football.
"I think the length of the delay was a bit of a joke. If there is a serious injury like that, the medical team need to be there much quicker.
"That could have been much worse today. Turning up after all that time is a bit of a disgrace.
"We kept asking (how long ambulance would be) but it was far too long.
"It also killed the game for both teams really."
A spokesperson for Montrose FC said: "We appreciate the work our emergency services do and understand that priorities play a big part in these circumstances.
"The most important thing is that Ousman was given the best treatment available and on behalf of everyone at Montrose FC, we would once again like to wish him a full and speedy recovery."
A fundraiser has since been launched to support See throughout his recovery.