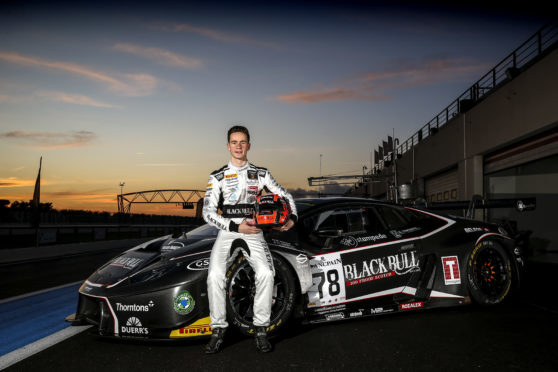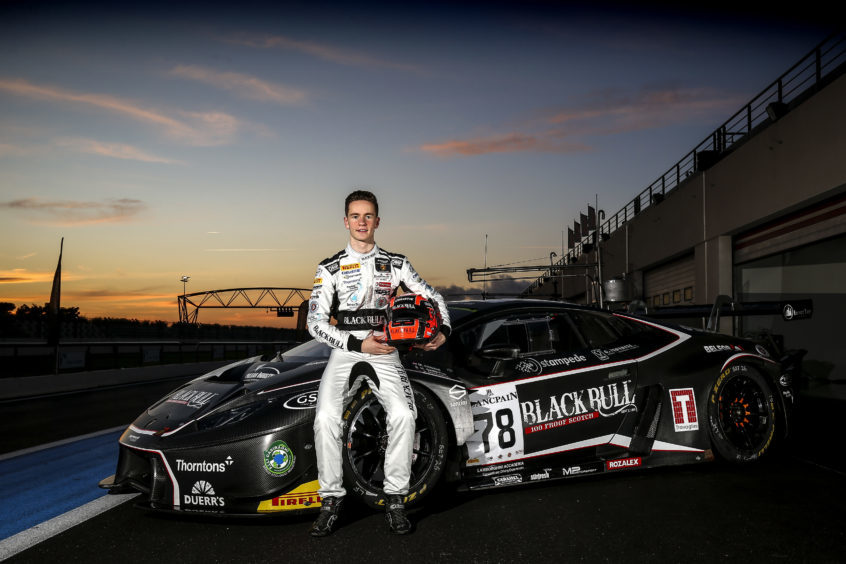 A teenage Angus speed sensation has a football World Cup winner and TV Top Gear ace to contend with in a 190mph quest for glory at one of the world's most famous racetracks this weekend.
Former British karting champion Sandy Mitchell will make his Blancpain GT Series Endurance Cup debut at Monza in Italy behind the wheel of a Lamborghini Huracan – a V10 monster most 18-year-old's would be happy to have as a poster on their wall.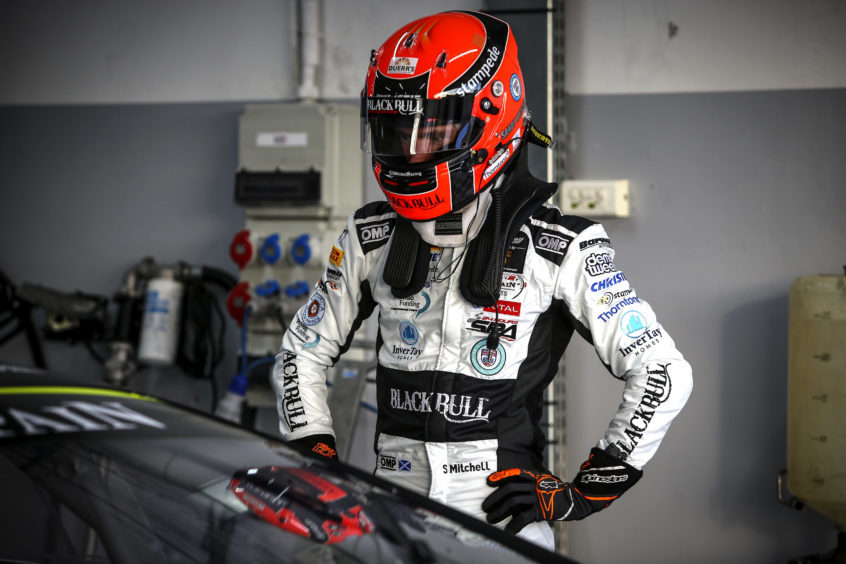 The Forfar star hopes to take the fight to the rest of a multi-million pound grid featuring French football legend Fabien Barthez and Top Gear presenter Chris Harris when the flag drops at the legendary circuit on Sunday.
Mitchell has moved to Europe's premier sports car series after two years competing with famous motor racing marque McLaren in the British GT Championship, where he became its youngest-ever race winner at just 16.
A member of the prestigious British Racing Drivers' Club Rising Star scheme, he is now stepping up to the faster, more powerful GT3 class targeting more podiums and, ultimately, race wins.
The Scots young gun will share the Barwell Motorsport-prepared Black Bull Whisky Lamborghini with 23-year-old Italian Michele Beretta and Croatian 20-year-old Martin Kodric, having already got to grips with the 400 horsepower machine at test sessions at Portimao in Portugal, Paul Ricard in Southern France, Monza and Silverstone.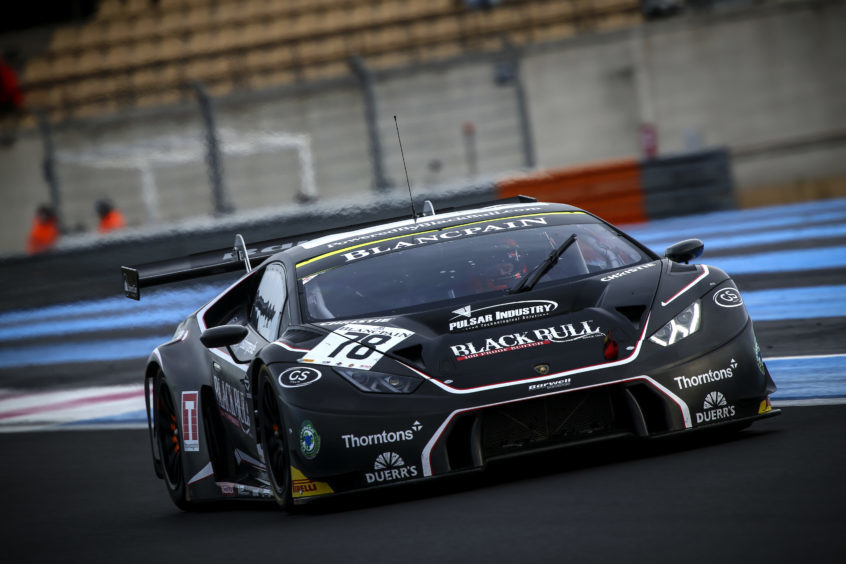 "I've been really happy with the process and how quickly I've adapted. I'm enjoying the increase in speed, power and sheer cornering ability of the Lamborghini Huracan," said Mitchell, a former Dundee High School pupil now in the first year of a Motor Sports Association course at Loughborough Sports College.
The Lambo trio will contest the new, ultra-competitive five-round Silver Cup junior pro class which will also see Mitchell take on Blancpain GT's blue riband race, the Spa 24 Hours, at the end of July.
More than 50 high performance race cars will line up for Sunday's opener, including the Mercedes AMG of former French goalie Barthez, who moved into motorsport as both a driver and team boss after an 87-cap career for Les Bleus which included the 1998 World Cup win.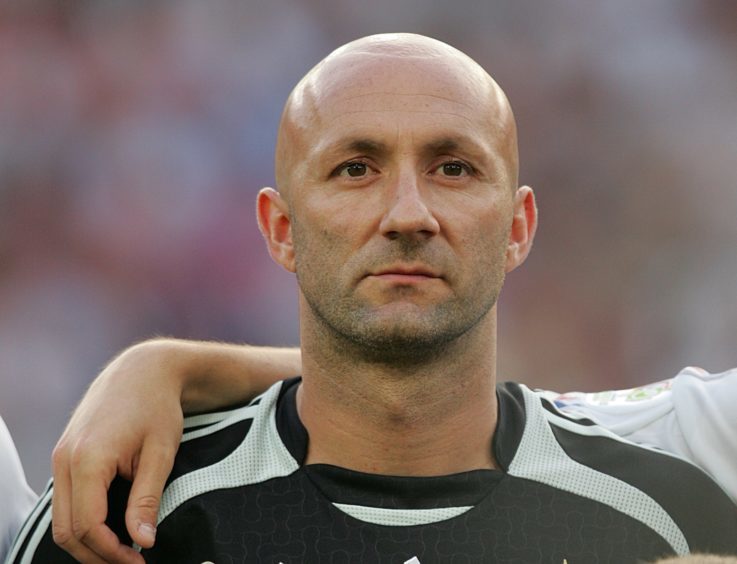 BBC TV Top Gear presenter and seasoned racer Chris Harris is piloting a McLaren 650S, but the Angus hotshot is hopeful he can carry good pre-season pace onto the high speed asphalt of Monza.
"We know from testing we have a good car, a good team, three good drivers, and good pace. But as always, we won't know exactly where we stand until the first qualifying session at the weekend," said Mitchell, who last season partnered Olympic cycling legend Chris Hoy to a podium finish in an LMP3 Cup race at Donington Park.
"That said, we know we'll be competitive and I can't wait to get into the Lamborghini to finally go racing again."
"I've got to thank all the sponsors, including Black Bull, which have continued to support my career, And this year I'm delighted to add two Dundee-based companies — InverTay Homes and Provisio Funding, plus Montrose-based Celurca Investments, to my portfolio of partners.
"Having such a strong core of local companies is hugely important to me," he said.