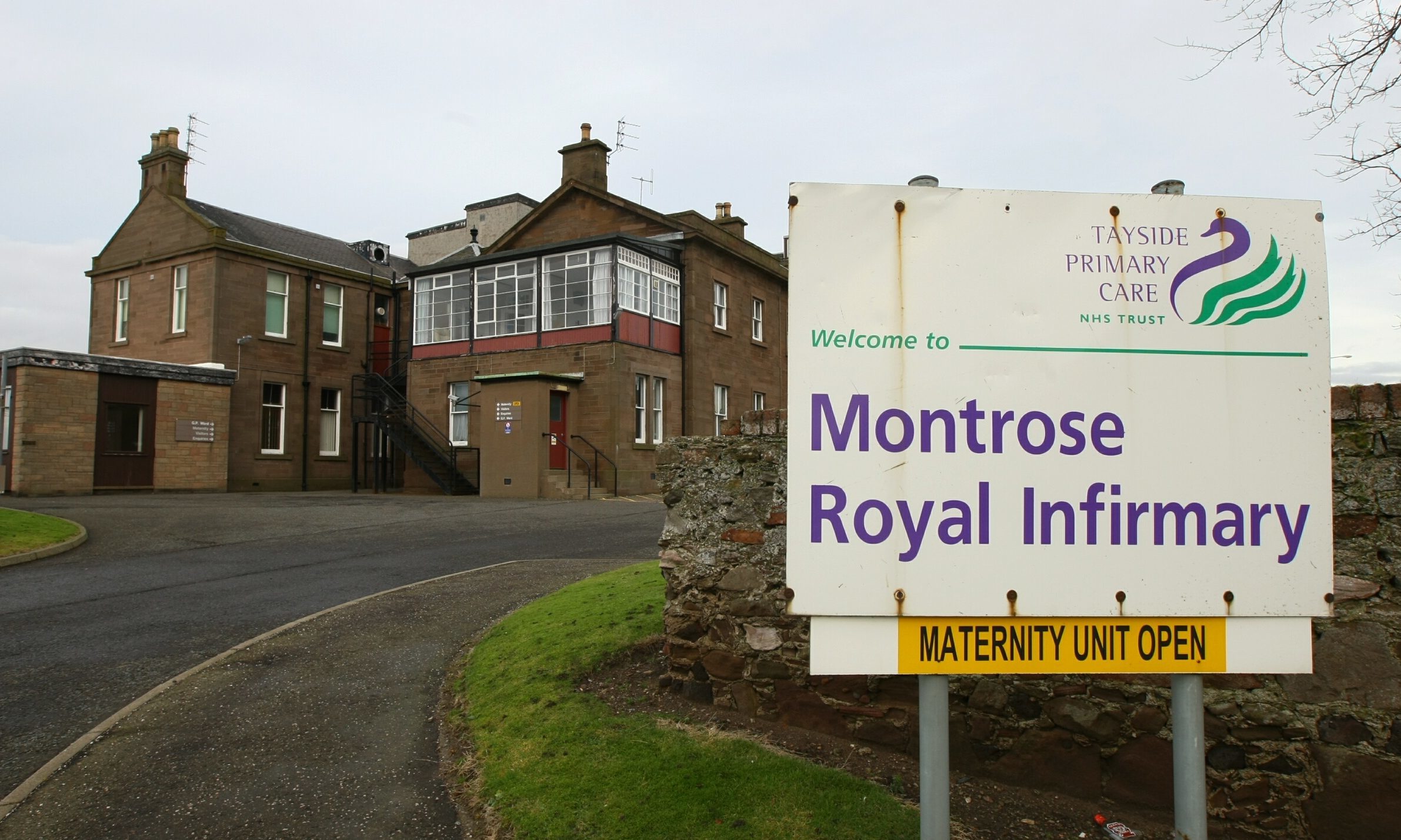 The "end of an era" has been reached as health chiefs confirmed the last patients have left Montrose Royal Infirmary but no date has been set for building to go on the market.
The substantial Victorian block on Bridge Street was declared surplus to requirements, despite a hard-fought campaign to retail local services.
Montrose GPs, councillors and local historians had expressed concern about the closure of the building, including issues surrounding the removal of valuable artworks and the loss of money bequeathed by patients and their families for the people of the town.
Montrose SNP councillor Bill Duff said: "This is a sad decision, but one we all understood was going to happen.
"The building is not really fit for purpose, and is no longer a suitable healthcare solution for the 21 century.
"The reality is that very few patients were being admitted to the infirmary, and it could sometimes be the case that eight staff were caring for two patients, and the running costs of such a large Victorian building were extremely high.
"I think with a number of hospitals in Angus, the county is well served, and purchasing beds in a local care home is a good idea that still maintains options."
Montrose and District Independent councillor Mark Salmond, said: "This is a sad day for healthcare in Montrose.
"We see the end of an era of a facility that has brought generations of Montrose children into the world – as well as providing excellent end of life care.
"While I welcome the new care model for the Montrose area, I will be closely monitoring how it works in practice.
"It is essential that services are kept local and that there is no further reduction in the level of service."
Angus Conservative MP, Kirstene Hair, said: "Patients in the Montrose area will be understandably disappointed as the doors of Montrose Infirmary close for the final time and they lose their local  healthcare centre which has been in place since 1948 – two days prior to the inauguration of the NHS.
"I very much hope that Stracathro Hospital will embrace the challenge of taking on more inpatients.
"We must now draw a firm line in the sand – centralisation can go no further.
"Stracathro, Whitehills and Arbroath Infirmary must be strengthened and prepared for the future," said Ms Hair.
"The NHS in Scotland faces an unprecedented challenge as our population ages, and the difficulties surrounding NHS Tayside in particular are well-known.
"But there is simply no substitute for inpatient care in the community.
"This is even more important for stroke, psychiatry of old age, medicine for the elderly and palliative care services."
Angus North and Mearns SNP MSP Mairi Gougeon said: "The closure of Montrose Infirmary is incredibly disappointing and since this decision was taken I'm aware there have been a number of concerns over local healthcare expressed by both residents and GPs.
"I recently met with a group of GPs to hear those concerns directly and sought assurances from NHS Tayside and Angus IJB over the future provision of community beds in Montrose.
"I believe there are on-going discussions between GPs and health officials over this matter and will remain in contact with all parties to ensure that patient care is the priority in all decisions."