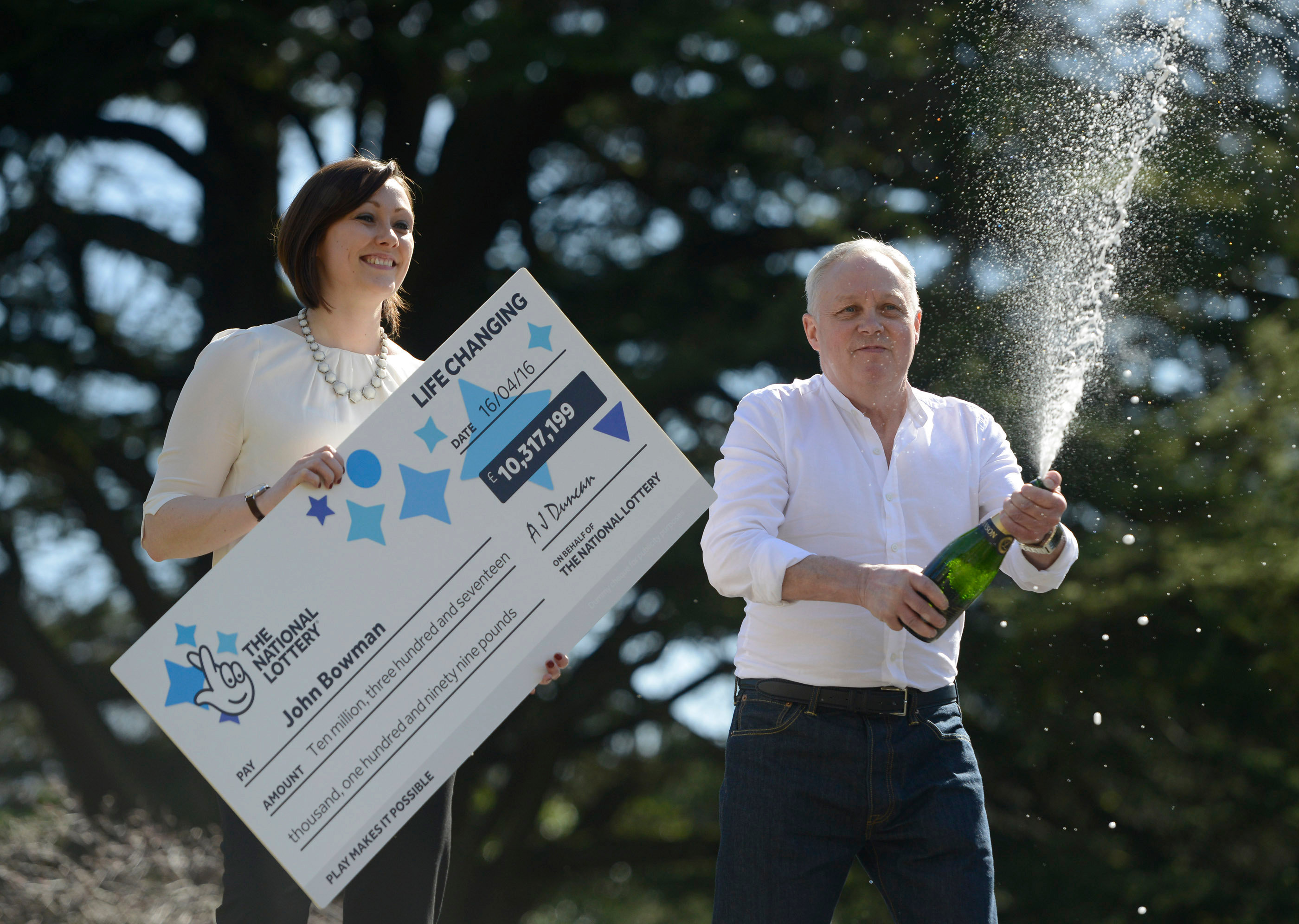 A £10 million lottery winner from Angus has pled guilty to drink-driving after causing a head-on smash as he drove home from the pub.
Jake Bowman, 61, Dunnichen Road, Kingsmuir, Forfar was banned from the road for 12 months and fined £500.
Bowman was driving the wrong way when he collided with another vehicle.
Solicitor Stephen McLaren told Forfar Sheriff Court his client was "thoroughly ashamed" and "deeply remorseful" following the accident which happened on the road between Kingsmuir and Forfar earlier this month.
The court heard that the accident happened around 10.30pm.
Depute fiscal Stewart Duncan said witness Chloe Forbes was driving along the B9128 in her car and as she approached Forfar she saw Bowman's vehicle entering her side of the road.
Mr Duncan said: "She feared a collision and applied the brakes.
"Both vehicles collided and witness Forbes's vehicle was spun in the opposite direction of travel. Other witnesses got out of their cars to help.
"Witness Mitchell went to check on the accused and he was heard to state he had just been out for a drink. Police were called."
Bowman was given a roadside breath test and gave a reading of 111 mics. The legal limit is 22 mics.
He was taken to Bell Street in Dundee where he provided a lower reading of 92 mics.
He told police afterwards: "I think that's quite high for the amount I've had to drink today."
Bowman's defence agent described the multi-millionaire as "retired" and said his client had an unblemished 40-year driving record.
He said Bowman had been drinking and "very foolishly" decided to drive the two miles home from the pub.
He said his client took his car because it had previously been damaged when he left it overnight and he was reluctant to do so again.
He said his client said he had been dazzled by the lights coming towards him and moved to the left where he struck a kerb which propelled him into the wrong lane.
Mr McLaren said Bowman's actions were "completely out of character".
"He has no previous convictions and is thoroughly ashamed for himself, his family and his friends.
"He is deeply remorseful and apologises for the harm caused to the car and occupants."
Bowman admitted that on April 8 at Dunnichen Road between Kingsmuir and Forfar he drove with excess alcohol (92 mics).
A plea of not guilty to dangerous driving was accepted.
Sheriff Gregor Murray said it was a "relatively high reading".
He said that while it was only a two mile drive along a road that Bowman knew well, there were various dangers including a series of nasty bends.
"Things could have been a lot worse," he said.
Bowman declined to comment when approached following sentencing.
The former St Johnstone youth player scooped his life-changing prize in April 2016 when he netted £10,317,199.