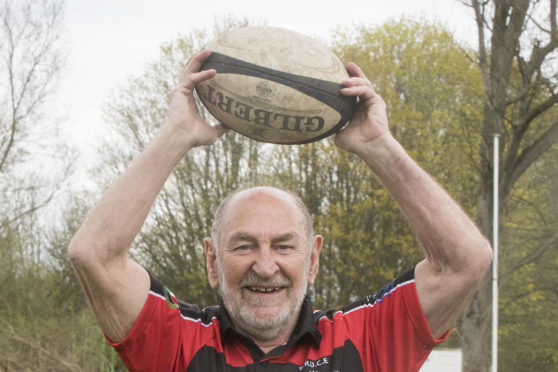 An octogenarian Angus rugby player was sold a dummy at the weekend as pals pulled off a surprise to celebrate his 66-year love affair with the oval ball game.
Fred Crowe had thought he was lining up at Forfar's Strathmore Rugby Club for a regular run out in a seniors tournament involving sides from across Courier Country just days after celebrating his 80th birthday.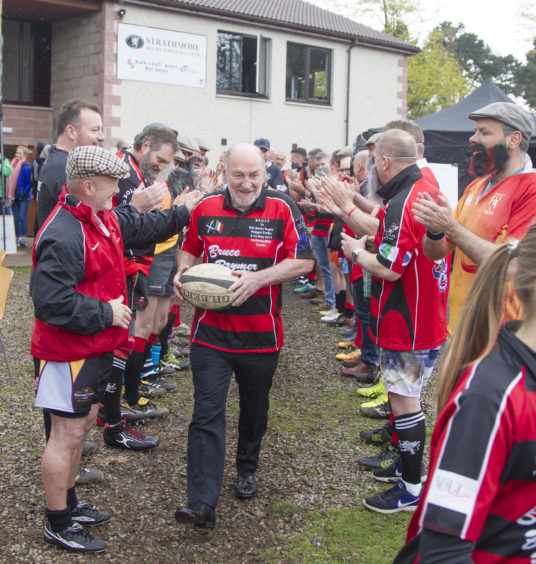 But Fred found himself treated to guard of honour at Strathie's Inchamcoble Park as he led out the latest generation of young guns in a day of celebration at the ground which saw fellow players don fake beards in homage to their two-time club president who also captained the side half a century ago.
Having said goodbye to wife, Sheila, at their Arbroath home, he was stunned to find she and other family members were in on the FredFest plan and were part of the welcome party at the Forfar Loch side clubhouse.
Fred, who worked almost 40 years with D C Thomson, was just 14 when he first took to the rugby pitch, purely by chance after having to wait at the Forfar ground for other boys who he'd been given a lift with to the town.
"I thought I'd have a go and was put out on the wing, and I just loved it," said Fred.
His club debut was in September 1955 and in a remarkable run of dedication, Fred has represented the club every season up to the present day.
As well as serving two terms as club president, scrum half Fred also captained Strathmore for three seasons in the 1960s, describing that as his proudest honour with the Angus All Blacks.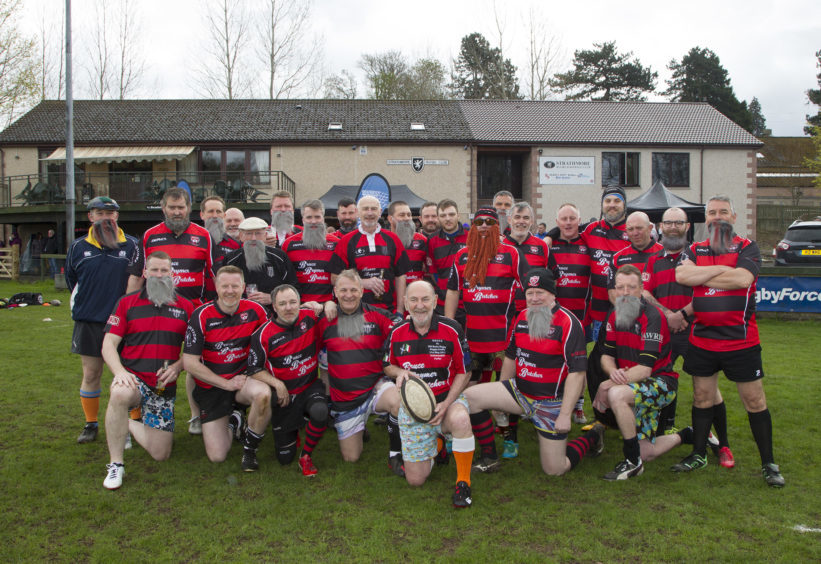 He now plays senior rugby with the Brechin Bruce around once a month and the Angus team was joined by Dunkeld Ospreys , Mackie Mammoths , Forester Ruby's and Howe Knights for the weekend seniors competition.
"Strathie is my first love and I've just loved being part of the club, every week was absolutely brilliant," he said.
"In the days when I started there were no leagues, so it was just friendlies that you played with whoever you could."
Fred's rugby has taken his to pitches as far afield as Orkney and Manchester, and he said more recent developments at Inchmacoble in terms of both facilities and encouraging youngsters were the most positive change he has witnessed in his 65-year love affair with the sport.
"I have never seen a clubhouse as good as what this is now and the coaches are doing a brilliant job with the youngsters – they really enjoy it.
"For me it's been great fun, I've loved every minute of it and I'll keep playing as long as I can," he said.